Leo – health, wellbeing and diet
What Are the HEALTH Strengths and Weaknesses of Leo Health and Wellbeing? Here Are Some Helpful Tips For the WELL-BEING of Leo!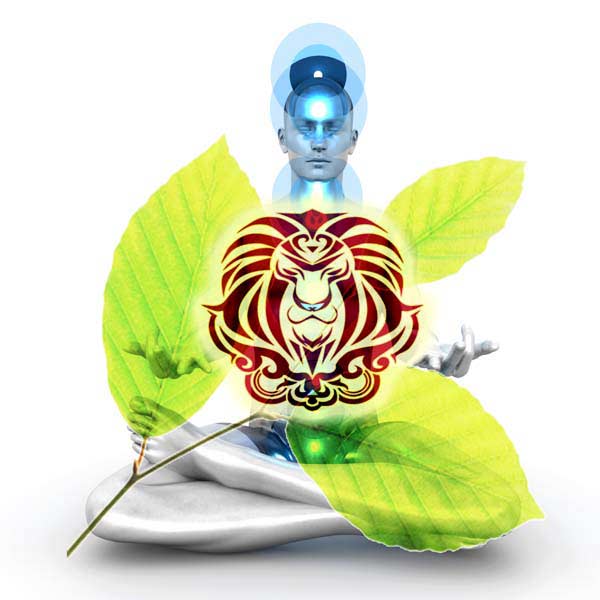 Leo, you were fortunate to be born with great stamina and energy. The downside is that sometimes you don't know when to stop, whether it is work, sport, or pleasure. As we all know, the health experts are always extolling the virtues of keeping fit and well. When it comes to you, Leo, be mindful when you deal with others who are equally competitive, and don't push yourself too far just to prove a point. 
Fire rules the function of internal combustion: the burning up or absorption of food. It also purifies the system by burning off toxins, viruses, bacteria, and fungus. This sign can easily fight off disease, but they must cut down on fatty foods. The spine, back, and heart keeps your ego under control, as it may be responsible for an injury if left unchecked.
Leo can fight disease easily, but they must cut down on fatty foods, which go against their bodily disposition. 
Physical health and dietary
You were born blessed with great endurance and energy, Leo. The flip-side of this, however, is that you are relentless and unstoppable, whether you are at work or at play.
For Leo health, while health specialists extol the virtues of physical robustness, try not to compete with those who are as driven as you, or you may end up exhausting yourself. As Leo rules the spine, back, and heart, you, therefore, need to be careful of injuring these areas.
Leo is a hot, dry sign, which shows a strong inclination towards spicy food that comes sizzling on a hot plate. You also end up burning most of what you consume due to your fast metabolism. Like the lion, the Leo individual is a devoted meat lover, but you must try to eat it in moderation. 
Astrologer's Advice:
You need to eat more whole grain foods and fresh vegetables to counteract this aspect of your taste, and avoid processed foods. Pay attention to your dietary food combinations and don't mix too many food types. This will help neutralize any excess acidity in your body. Leos have a voracious appetite and can consume quite a large amount of food in a relatively short time. My advice is to make the portions smaller and chew longer than you usually would.
FOODS THAT HELPS:
Some ingredients to help detoxify your body and give you mental clarity are lime juice, chamomile, and fenugreek. Yellow fruits such as papaya, mango, and banana contain valuable vitamins and minerals that are in keeping with your personality. Orange vegetables, such as pumpkin and sweet potato, are also good for your health and vitality. Magnesium phosphate is Leo's cell salt and it will keep the skeletal structure and motor nerves in top functioning order.
FOODS TO AVOID:
Try to avoid processed and alkaline foods that neutralise excess acidity in your body. Because Leos are also born with a voracious appetite, they can devour an enormous quantity of food in a relatively short period of time. My personal advice would be to condense your portion size and chew for longer.
Know more about the ZODIAC HEALTH.
Click on the ZODIAC you want to know more. 
Latest from Astrology.com.au
All the latest News and offers for your well-being