In Chinese astrology, the Ox is the second of the 12 signs Chinese Zodiac signs. According to Chinese astrology, the year should turn out to be lucky. It's particularly focused on relationships. Relationships, of course, includes business and social as well as romantic ones.
The primary element governing the year and zodiac sign is that of metal. This lends itself to family and domestic life. These areas should be augmented, offering a peaceful and pleasant year. Any longstanding problems will be resolved.
According to the Oriental astrology, the Ox is a solid, common, reliable and hardworking sign. It's also precise and methodical in the way it executes its duties. 2021, therefore, offers a handsome remuneration for work well done. If you happen to be lucky with money this year will be even lucky you especially if you put extra time and effort into your initiatives.
Finally, Chinese philosophy, asserts that Yin energy is pronounced during 2021. In energy is primarily inward-looking, soft and feminine. There will be considerable responsibilities to be dealt with. This means that you must go the extra mile to achieve what you set out. On a personal note, that means looking at yourself in an unbiased way. This is the only way to improve yourself and find your true happiness.
Fortunately, Chinese astrology also says that we needn't worry too much about any sort of cataclysmic occurrences in the coming months. This seems to ensure the general safety of people across the globe. The other thing to look forward to is a financial improvement. This comes through rebuilding your commercial interests. Investments should give good solid returns.
The operative word this year is discipline. If you want to achieve something either in your business, profession or relationships, take control of yourself first and foremost. With that being said, this should be a productive and happy year foremost.
Let's now see how each of the 12 Chinese signs is impacted by the year of the Metal Ox in 2021. Will it be your lucky year?
Horoscope Forecast for 12 Chinese Zodiac for the year of the Metal Ox
Rat in the year 2021 of the Metal Ox Horoscope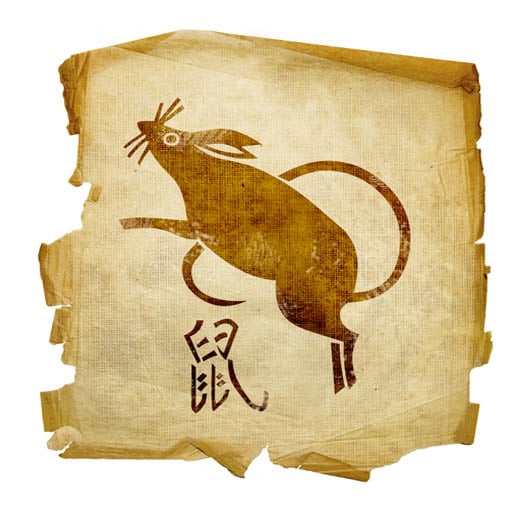 Hopefully, you're in the mood for networking because if you're, 2021 will be a significant year for you. The rat's natural propensity is to scurry around here there and everywhere. Doing that's fine as long as you capitalise on the meetings that come with all of that busy activity.
You have the opportunity to connect with many people and exhibit powerful energy, magnetism and drive. You're upbeat and your optimism will be infectious. This is one of your key attributes resulting in great success this year.
If you've undergone difficulties over the past year or two expect these problems to ease up. That doesn't mean you should give up on work and take it easy. Consolidate and put in extra effort and this will be a super successful year for you. Accomplishment is one of your keywords but that will only happen if you're prepared to put in the extra work and hours required.
Because your finances improve, journeys and travels and adventures are high on your agenda. It's a perfect time to plan those long-awaited trips and other special activities on your bucket list.
Finally, try breaking with tradition and do things a little different. Don't get stuck in your old ways and habits. These outdated attitudes have undermined your success. If you're prepared to move outside your usual comfort zone this will be a memorable year.

Ox in the year 2021 of the Metal Ox Horoscope
Many people want overnight success. Unfortunately, that's not the way life works. Because the Ox is a plodding sort of personality, you're fortunate in that you understand the benefit of building success over time. In this way, purposeful actions tend to a productive year. It's a year when karma comes to fruition.
From a family perspective, if you're looking to marry, 2021 could be a time when that happens. It's also an excellent cycle for commencing a family, building a home and setting down your roots. You've had to go through a lot in the past. Now life is turning around you're reaping the results of your good actions.
Although you shouldn't spread yourself too thin this year, most areas of your life will prosper and that because you're mindful of developing enduring relationships. Your social life should be good. Having the support of friends and family members helps if you wish to take a gamble in other areas of life.
They say that the Ox has a great relationship with the rat. Friends are born under the year of the rat will help you and offer support and any sort of protection you require. A good luck charm, all gold-plated Ox produces a protective aura around you. It's a powerful omen and helps you throughout 2021.
Tiger in the year 2021 of the Metal Ox Horoscope
Tiger and the Ox need to work unusually well in tandem during 2021. If you're born under the year of the Tiger it's all about your values in life and how they're going to help you achieve your ends with integrity.
As a Tiger, you may be impulsive and irritated by things taking too long. You must control your negative emotions. Unfortunately, you may also find yourself in a situation that's not altogether comfortable. The primary keyword, in this case, is adaptability. If you can change your old habits, exercise more self-discipline be kinder to others, you find the magic formula for exiting that situation. You'll be able to have a successful year.
2021 is a preparatory year because the year of the Ox is followed by the year of the Tiger. It means you'll be finishing off old things and getting ready for the new. 2021 could, in a sense, be looked at as a type of spring-cleaning year. Tie up loose ends.
This year looks great with lots of fun times and wonderful memories being made. The secret this year to understand that there are good and bad times, high and low. Finding a stable and consistent pattern in your life yields the best results. You should welcome 2021 with a sense of confidence and higher self-esteem.
Rabbit in the year 2021 of the Metal Ox Horoscope
2021 may not be the easiest of years for those born in the year of the Rabbit. Nevertheless, you understand that difficult circumstances and challenges are what strengthen you. Take these obstacles in your stride and use them to propel you forward, faster in life.
Patience is one of your primary keywords this year. The only drawback is a compulsion. The be impulsive. Be prepared to wait for your turn. Karma ultimately brings your just desserts. But only when the timing is perfect. You must try developing a more accepting attitude throughout the coming 12 months.
One area in your life that will offset these challenges is your social sphere. If you inadvertently overlooked friends it's a good time to reconnect and assert the importance of friendship and mutual support.
Financially and professionally opportunities are available but you must make yourself available. Don't take them for granted. On a monetary note, it won't be easy using spending as a means of filling that spiritual hole in your heart. That's not a good idea as things aren't going to bring you the happiness you wish for.
Try to find a balance in your life and give more weight to the idea of friendship rather than impressing others with what you have or what money can buy.

Dragon in the year 2021 of the Metal Ox Horoscope
You've exited 2020 you are still in one piece! Congratulations. Although it was considered a lucky year for the Dragon, from a global perspective it was quite unlucky for many. Because of this, during the year of the Ox, You Will learn to appreciate life and what you have much more.
Things that happened so fast in 2021. It's a year in which you must be more methodical in your approach. You'll see that your meticulousness attracts a steady stream of clients, friends and professional opportunities. The adage, slow and steady wins the race is apt for those born under the year of the Dragon in 2021.
Work towards making your imagination more practical this year. Pie in the sky, harebrained schemes will come tumbling down around you if they're not well-founded. Planning is important for Dragons this year. You must remain focused on your final objective. It may be easy to get distracted especially if someone is dangling are big carrot and promising bigger and better things.
You must be more careful with your health this year. As restrictions lift you find it easier to let your hair down. That means you may exceed your body's capacity. Know where to draw the line. Balance is the operative word. With that in mind, refining and improving your health will contribute to better work and finances too.
Any relationship you have with roosters is likely to be positive. The Dragon is a secret friend of the Rooster and vice versa. You may wish to get a totem, emblem or pendant of the Rooster which helps protect you during the coming year.
Snake in the year 2021 of the Metal Ox Horoscope
For the Snake 2021 will be a very revealing year. It's also philosophical. If you're looking for the answers to life's big questions this is the year when an epiphany could take place. You find yourself in circumstances where people and events bring you the much-needed answers you're looking for.
Much of your assistance from and to friends will be an important source of much-needed information. Of course, when you scratch someone's back, they are more than likely to scratch yours as well. This is helpful in terms of relationship building and teamwork and strengthening of your relationships generally. By being open and revealing yourself to those you love they are also were likely to intermittently share secrets.
You have high expectations for the coming 12 months. You're not likely to be disappointed. You've been finding it hard to sleep, thinking too much or worrying about things you have no control over.
You may finally come to a deeper understanding of the futility of trying to control things not within your reach. There is a level of acceptance, if not surrender. It comes to those born under the Snake in 2021. It might be considered one of your more spiritual years in the journey of life.
You must focus particularly on your working life in 2021. The reason being is that your time management may not exactly be up to par. Proper scheduling and understanding the value of time is an invaluable asset to you throughout the coming 12 months.
Scheduling time for your family as well as work projects is important. How are you going to do that if you're working without any long-range planning? Understand the value of time this year and you'll come out on top.
Horse in the year 2021 of the Metal Ox Horoscope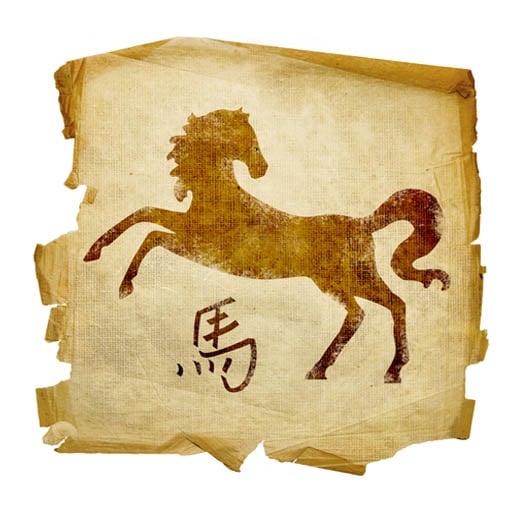 There's no achievement without dreaming and planning. Creative visualisation is an essential activity for those born under the horse in 2021. Everything you see around you began as a thought, an idea a concept or a dream. Don't underestimate the power of your dreams in 2021. The more vivid your visualisation the more likely you're to achieve your goals.
You must have a clear idea of what it is you want to achieve, where you wish to live, the type of person you wish to have in your life. It's important to work towards making those dreams a reality. This year can be a fulfilling year and one in which things will be working for you rather than against you.
Many of you who are in your senior years to be born under the year of the horse will still have ambitions but those dreams will shift in terms of their values. Rather than working for money and material objects, you'll see the value in aspiring to deeper and more meaningful relationships in the coming 12 years.
This year's also being more grateful for everything that you have in your life now. Rather than concerning yourself too much with what little you have or how many bills seem to be piling up, always give thought to what you have and how lucky you are. That is one of the laws of success which will attract even bigger and better things for you.
Goat in the year 2021 of the Metal Ox Horoscope
This is a difficult year for those born under the year of the Goat. The Ox year slows things down and puts obstacles in your way. You mustn't start the year with a sense of self-defeat. Don't let others defeat you either. Look at the challenges being thrown up as ways two straighten yourself out. Learn how to overcome previous bad habits and subsequently you will become successful.

It's going to be hard to muster positive energy in 2021. That's the reason exercise, good diet and some supportive company is all the more important for you. Take the time to study what you are eating and examine how it impacts your body and your performance at work and in your relationships.
You must also get your scheduling right and ensure that your day-to-day life is not in disarray.
It may be difficult getting some organisation and time management in place. To the extent you can do that, your life will improve dramatically and your business, profession and personal life will move in leaps and bounds.
Although you won't be able to achieve things quite as quickly if you are attentive enough you realise this year is one in which lessons are popping up all over the place for you. Being receptive to what life has to offer and what the universe is teaching you is the secret of being successful this year.
You may not fully achieve all your goals this year but you can certainly set the wheels of success in motion. This is most definitely a preparatory year for those born under the year of the goat.

Monkey in the year 2021 of the Metal Ox Horoscope
You're looking for answers in 2021. Previously you may have searched looking for those answers in different activities, different social groups and even in the relationships, you're in. If these haven't given you satisfaction 2021 will be a time when you look more to yourself than others for the answers required.
You could call 2021 a year of self-reliance for those born under the year of the Monkey. You'll be surprised at what answers are within yourself rather than books, people or outward activities. This takes some self-discipline.
Your mind has been accustomed to running here there and everywhere to fulfil your inner and outer needs. What you've been overlooking is the power of yourself. This year, if just for a little while every day you look inwards, you'll be amazed at what you discover.
Sometimes holding back from taking a course of action is indeed the best course of action. Seizing opportunities too quickly means you haven't laid the proper foundation for success. This is the reason you must plan more effectively and set down a foundation that's rock-solid either for work and personal affairs.
By applying a little discipline, you create the space in which you enjoy some of the other social and personal activities that make up a balanced life. By the middle of the year, if your foundation is in place, you can confidently move forward and execute the plans you've been waiting on so long.
Rooster in the year 2021 of the Metal Ox Horoscope
This year of the Ox in 2021 is considered a supportive one for those born under the year of the Rooster. It's a stable and more focused year than the previous one or two. You may have expended a lot of money, time and effort on people and activities. Even workplace activities you thought showed promise, have emptied your coffers. It's a year of caution.
This year you won't expend as much effort but you'll be more productive and focused on the return for these all efforts. Your investments will be quickly noticeable. Part of this has to do with being yourself. Stop trying to be everything to all people. That's never going to work, particularly in 2021.
You must also learn to pat yourself on the back and appreciate yourself for the efforts previously made. Don't punish yourself with guilt by overworking when in fact it's not that all necessary.
You're not afraid of challenges this year. You can pace yourself and will be removing many of the extraneous things that have eroded your time. This includes people who don't reciprocate or offer true friendship. You'll be whittling away at that social fabric and distilling it down to the two or three genuine people in your life.
Your finances should start to show a marked improvement even from February self. Strangely there will be an inflow of money when and where you least expect it. Having said that, you must learn the art of discipline. You should become more frugal with your spending.
Put aside a little money for a rainy day so that you have a buffering in times where the money isn't quite as plentiful. You'll get through those difficult times without too much stress.
Dog in the year 2021 of the Metal Ox Horoscope
This year, during the year of the Ox, even if you don't necessarily agree with others in their beliefs or day-to-day opinions, it's a good idea to keep the peace. Go along with what's said. Don't allow opinions to ruffle the feathers. You must think as you prefer but act like others for expediency.
By objecting and going against the grain you only make life harder for yourself and others. In a work context, this may have ramifications on your professional advancement. Employers will favour you more if you're cordial and in line with their thinking.
This year is a time when you should communicate your feelings to the one you love. If you are in a marital or committed relationship opening up to each other is key. Committing to deeper intimacy will be an amazingly positive experience for you and your partner. In this area of your life, there may be challenges but communication is a sure-fire tool for success in your personal affairs.
Watch your diet this year. Some of the food you been eating, although healthy, may present problems particularly in terms of food combinations. Not all dietary combinations are going to agree with you. It's up to you to monitor the results of the food you eat. A little culinary fine-tuning will yield excellent results. In the long-term, this exercise will improve your overall health.
You must also curtail unnecessary expenses. If you analyse where all your outgoings are, you'll be surprised what you find. Much of what you've been spending isn't at all necessary. This is the result of bad financial habits over the years. It's time to cut back and become more prudent in your spending habits.
Pig in the year 2021 of the Metal Ox Horoscope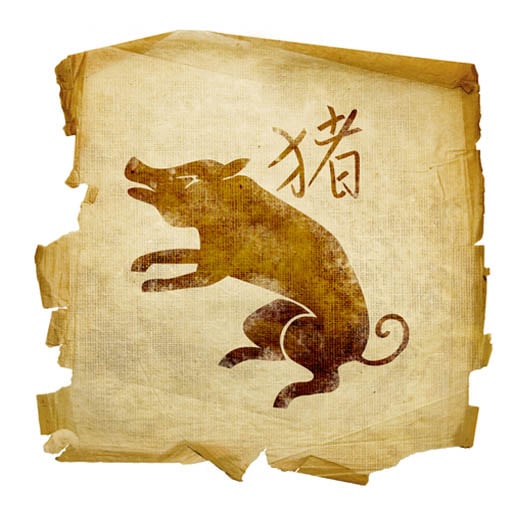 The year of the Ox is an excellent money year for those born under the Chinese sign of the pig. Wealth is abundant because you been creating it in your mind for some time. You have been visualising the outcome. Your dreams of affluence and financial security now start to take shape. This manifests in your life in the coming 12 months.
Although you're known to be judicious and also somewhat procrastinating, this approach will work in your favour. You realise that some of the professional offerings on the table aren't as good as they first appeared. Just your intuition and take more your time coming to a decision. Saying no is okay.
Continue to delicately manage and plan your finances. It's not a bad idea to revisit your credit cards, banking institutions status and see where you can effectively cut back. If bills of spiralled out of control be more economical in these areas. You'll find yourself in a surplus situation where that money can be better spent.
Fortunately, you're in a situation where you've been able to look back over the past few years. You're able to see exactly where you succeeded and where when and how you failed. Armed with this knowledge you make better decisions this year. Again, the fact that you're reluctant to jump at any and every opportunity is a good practice in life.
Karma holds you in good stead relationship-wise this year. Not everyone you meet will be right even if they seem kind and loving. They may not have your best interests at heart. This year you must look out for yourself.
Want answers to your life questions? Get a personalized Karmic Report… please click HERE!