A General Overview of Aquarius Horoscope for 2022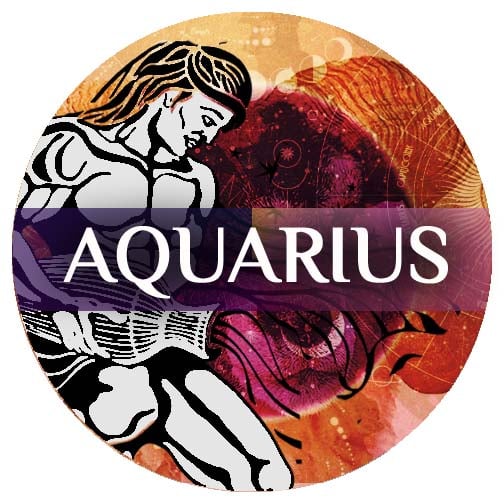 The Four Solar Eclipses
Four solar eclipses take place throughout 2022 in significant areas of your horoscope.
The first one on May 1 because in your zone of family affairs and domestic happenings. This eclipse signals important developments which carve a new path for you domestically. It's quite likely that change has been long overdue but now you're turning over a new leaf and implementing the adjustments you've desired for so long.
The second eclipse on May 16, the same month, takes place on the exact opposite side of the zodiac and relates to your professional activities. More importantly, it points to your achievements and life objectives. Anything you do to build your self-esteem will be spotlighted under this eclipse.
Astrologer's Note
In terms of your destiny, events happening after this indicate a marked impact on your future. Pay careful attention to the lessons life offers at this time. It's quite likely you'll experience triggers or people who act as catalysts for the change you wish to make concerning your career.
The third solar eclipse makes a return to the position of the first eclipse, thereby driving the point home at the very end of the year on November 8. This has long-term ramifications but as the Moon and the 4th house both rule your mother, there's every likelihood that issues relating to your maternal relationship, history together and challenges you're experiencing now, need to be addressed.
The eclipses always take place on what is known as the nodal axis and represent your past and future karma. How you deal with your maternal and family relationships generally throughout the coming year will play an important role in the way many other facets of your life play out as well. The fourth house is the emotional foundation of your life so you can't underestimate its power and importance.
Getting your family affairs back on track may not be an easy task but it does show the effort is well worth it, especially with the Sun ruling your significant partnerships and spousal relationships. With Saturn still transiting your Sun sign, it seems as if you are expressing one of the Universal laws which are to accept your responsibilities graciously, with an understanding that whatever happens is a result of those difficulties. This can only be for the ultimate good of those relationships you consider the most important.
The tone for the year is also set by an important combination of four planets in your 12th house. That includes the Sun, retrograde Venus, Pluto and Mercury.
As your career life is ruled by Mars, its connection to the Moon as the year starts is an important one. The Moon also relates to your social activities as it rules your sixth house. The conjunction that takes place in the 11th house in Sagittarius is notable because it indicates strong gains through your work this year. The above-mentioned eclipses will therefore also have a direct correlation to the ups and downs of your profession. You can apply the above dates to your working life throughout 2022 as these lunar cycles have a marked influence on work, employers and those you work with generally.
The 11th house combination of the moon and Mars means you can expect new sources of income to pepper your professional experience. These may be fresh opportunities and if you're bold enough to take what's on offer, quite likely cash in hand. With Jupiter just newly entering your 2nd house of self-earned money your finances should experience a considerable uplift as the year progresses.
This will be more notable up until May 11 at which time Jupiter exits and moves into your third house. A stable income will be dependent on the way you negotiate at this time as the third house is much to do with the contract. During its stay in your third house, it will go retrograde on July 29 and return to your financial sector on October 28. It will continue its retrograde motion up until November 24 at which point it goes direct and finally exits your finance sector on December 21. You will be gaining a great deal of experience and the ways of money and learning some valuable lessons during this particular cycle. As a result, you realise that better planning is necessary for the coming 12 months.
You have leadership abilities and that comes through your ability to nourish the projects you've embarked on. That's also shown by Jupiter and idealistic Neptune transiting your second house. Jupiter's influence on your 10th house is marked by its transit in your second house. As a result of your service orientated attitude, good karma from your work is now coming back in full measure.
The presence of the Sun in your 6th house of workplace activities and co-workers occurs between June 21 and July 23. With it transiting this position you may resolve some unpleasant experiences or serious disappointments in the performance or behaviour of those you work with. The Sun makes its trine aspect to spiritual Neptune on July 18. Mercury does the same day earlier. It may also relate to those who do work for you and perform various services.
Astrologer's Advice
You must be careful to check the credentials of anyone you employ, either at work or within your home.
You are trying to aspire to a higher level of service and generally better standards of work. Your efforts will be rewarded when the sun transits through your 10th house between October 23 and November 22. Solid results continue with profitability up when the Sun transits your 11th house as well up until December 22.
Love and Romance for Aquarius in 2022
What's happening in your love life, marriage and social arena?
The Sun is a dominant planetary player in your horoscope when looking at issues related to marriage and long-term commitment. That's because it rules your seventh house of marriage. Mercury relates to your love affairs being the ruler of your fifth house with Jupiter having jurisdiction the 11th house of your social life and friends. The transits of these planets define the happenings in your love life throughout 2022. Let's take a look at what's likely to occur.
There are positive connections between Mercury and the Sun leading up to January 23 when the conjunction takes place in your Sun sign. This directly influences your seventh house of marital affairs and provides greater communication between you and your partner. Your ideas in a convergence of your goals in life bring about a better state of affairs in your love life at this early stage of the year.
Greater emotional responsibility is required run February 17 when Venus makes its conjunction with Mars in your 12th house. It brings your emotional and sexual instincts into focus but perhaps also leads to conflict because of hidden negative feelings. The 12th house is secretive and brings up issues from the past. Social terms may be blurred and you or others may be unaware of the impact you have on each other. 
Astrologer's Note
For this reason, try to set yourself clear guidelines that ensure you don't find yourself in embarrassing situations romantically. This aspect continues up until March 6.
Astrologer's Advice
Don't be afraid to take your romantic obligations seriously particularly when the Sun and Saturn are in communion.
Throughout most of the year, Saturn will be impacting the sign of Aquarius during different Aquarius birthdates. It's helpful to take greater responsibility for your current relationships. You understand that if you let one or more of these relationships go due to any sort of ego clash, you're going to be the one shortchanging yourself.
Astrologer's Advice
You must be far more disciplined in your relationships. You need to find new ways of ensuring lasting success. That doesn't happen by giving in to victimhood or throwing the baby out with the bathwater. It's all about controlling your spending habits.
You have a high degree of romantic idealism while Venus and Neptune are in conjunction leading up to April 28. Your creative expression should find ample avenues to make an impression on others, especially the opposite sex. Take the time to show affection to your children if you're a parent. Take the phone off the hook so you aren't disturbed when that burst of creative energy takes hold of you. There's nothing worse than interruptions while you're trying to develop an idea or want to enjoy some personal intimacy with the one you love.
You may feel that you are being pushed to do something you do not want to do or to go faster than is comfortable for you. This relates specifically to financial matters. This is all about concentrating your efforts and becoming more efficient and effective.
Career and Finance for Aquarius in 2022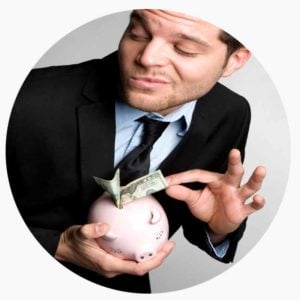 The transit of Mars is direct for most of 2022 until it goes retrograde on October 30. You have ample time to work hard and achieve some amazing things professionally this year. You need to analyse your work schedule and eliminate those things which are causing you to fall behind but thankfully Mars will give you the energy and drive to achieve great things in the coming 12 months.
Don't misinterpret what true power is. You may need to pull back a little when Mars transits your Sun sign between March 23 and April 15. Do you think that throwing your weight around and stomping on those who are in an inferior position is true strength?
Astrologer's Note
Extending your intellectual understanding will be a distinct aid to your future ambitions. Invest time and money in self-improvement. Spend a little more money on quality foods to enhance your well-being.
The conjunction of Mars to Saturn on April 5 is a frustrating one. You feel confident in the matter which you overcome the hurdles of your past. You've carried some burdens for a long time. LEADING go of your emotional baggage is a key focus under this transit but that may not happen so easily. You may be obstructed by others who seem to be on a go- slow-mission.
Astrologer's Advice
You don't necessarily need to control the external circumstances but rather take control of your inner reactions to what's happening around you. Your internal circumstances can be worked on and are within your means. Let go of any frustration or resentment.
You feel connected to social relationships, friendships and other supportive alliances. An employer or other authority could block your motives, ambitions and interests at this time. The square of Mars to your North node on April 6 only serves to amplify the frustrations of the Mars and Saturn conjunction as well..
You shouldn't take no for an answer in May when Mars transits your third house in Aries. This is the perfect time to demand your rights and get a better deal for yourself. You will find yourself communicating with many different types of people during this phase. Important negotiations or contracts go well and you can expect some benefits to accrue from your consultations and interactions.
Short journeys are numerous and fulfilling throughout this interval as well. You also feel extremely grateful for what you have. On another level, you feel a little uneasy and dissatisfied. That could have something to do with Mars making conjunction with Neptune on May 18. You have such high ideals but may be finding it difficult to bring those down into the practical world. If you are trying to discover what might be causing your discontent at work it may even be difficult to pinpoint.
The Sun in your sixth house from June 21 to July 23 is an excellent transit giving you an immense amount of competitiveness. This is a time when you can win out against your competitors. Your mental outlook is growth-oriented. You might receive news which lifts your expectations for the future. It's a good time to gather information, especially if you are working in a specialised field.
Astrologer's Advice
Be the best in your specific niche or network by making new and lasting connections. Success, especially the business nature, is a numbers game. Try to put aside time daily to reach out to others and secure new contacts and business referrals.
Now more than any other time, you will outwit your competitors. There is a strong buildup of energy with the Sun giving you tremendous willpower through its trine aspect to Pluto as it hits the September 19 milestones. These few transits ensure expansion and success.
When the Sun transits your 10th house between October 23 November 22 there are spectacular highlights in your career. You also recall that the solar eclipse of October 25 is particularly notable. There may be changes in the management structure of your company and this last part of the year. Are you ready to step in and take over those roles? If you've played your cards right, this last part of 2022 could allow you to step up and make an impression on your superiors.
The 11th house is one of fulfilment and profitable gains in business. The Sun transits this area of your horoscope up until December 15 ensuring success at the close of 2022
If you concentrate and are patient, you can move mountains. You are idealistic today and need to apply imagination to your professional activities, which will benefit you greatly. By the same token, stay practical. Communication can be very intense now. This is not a time for small talk or beating around the bush.
Between June 30 on July 10 Mercury and Venus lift your romantic prospects by casting a promising influence on your Sun sign. These two planets will be transiting your fifth house and ensure greater strength of character with a clearer view of what you want in your love life.
Astrologer's Note
Greater friendship is part of the Venus-Sun combo. Expect more pleasure, entertainment and a greater focus on physical beauty and the way you present yourself to others. Artistic activities a heightened under these transits as well.
Around August 27 square aspect from the Sun to Mars involves your eighth house and fifth house. This means that issues of sexuality and intimacy are abrasive. You may be angry if you're not having your needs met. Venus also squares Mars in these same astrological patterns and indicates poor taste in your choice of partners if you are single. If you are in a committed relationship, you are walking a tightrope sexually. You need to find an adequate outlet for your urges.
Greater intimacy can be expected when Mercury and Venus connect in your eighth house around September 27. This period opens your mind to greater lovemaking skills that require a more refined sense of intimacy. These areas of your life are strongly triggered by these transits however, you may be holding back for some reason. It takes practice like any other art or science.
Astrologer's Advice
You must prepare yourself and your partner by opening up on small things and talking about your past. You can do this without leaving yourself vulnerable especially if you're still sensitive about certain events that have happened in your life.
As well, always practice with those you trust implicitly, knowing that they won't judge you.
Later in October, there are more promising influences to Mars which continues to transit your fifth house. On the 18th and 19th of October, the Sun and Venus make a trine to Mars. There is an easier flow of energy between you and those you feel amorous towards. Leading up to October 27 if you keep the lines of communication well and truly open as the opposite aspect from Mercury to Mars on November 30 is problematic and leads to heavy argumentation.
Venus again finds itself in an opposition pattern to Mars on December 1. This again points to passionate responses and overemotional reactions. Your sex drive is strong but there is also tension in your relationships and this undermines any cooperation you would otherwise have. If you are asserting yourself in your relationships, you may be pushing just a little too hard.
Although you want to have a rich social life in December, some of the patterns forming astrologically are not conducive to smooth friendships. Take for example the square of Mercury to Jupiter on December 6 of the opposition of the Sun to Mars on December 8 as well as the square aspect of Venus to Jupiter on the 9th. This points to problematic communication and misunderstandings between you and those in your social cycle.
Karma, Luck and Spiritual Insights for Aquarius in 2022
Jupiter is known to give good fortune in whichever house of transits. Its movement through your second house of finance is notable. For the first time in 12 years, you're blessed with opportunities to increase your income and your prestige. Your prestige is shown by the trine aspect to your 10th house by this planet.
Unique solutions to some of your current problems will be solved, as if from nowhere. You should jump on the remaining transit of the North Node in your fifth house. This endows you with clever insights and creative quirky methods. This is a type of high with spurts of genius bubbling to the surface.
Astrologer's Advice
Jot down any ideas that come to mind before you lose them. Don't let your current workload is taking you away from what you love most.
The North node or future karma point transiting to your fourth house of domestic activities early in the year on January 19. You're in a state of change, particularly on the home front. Unless you're able to put your feelings aside your decisions may not be based on the best information. You have to be clinical about the way you approach this.
You need more time with your family but you could also be impatient and want things that happen much quicker than they should. There could be some renovations or changes in your living space. That helps you gain more equanimity now if you keep focused on what matters most.
2022 Zodiac Yearly Horoscope Quicklinks:
Latest from Astrology.com.au
All the latest News and offers for your well-being
What do the stars say about you this 2022? Learn more about yourself this year and regain the confidence to enjoy a better life.