A General Overview of Aries Horoscope for 2022
Welcome to 2022 Aries!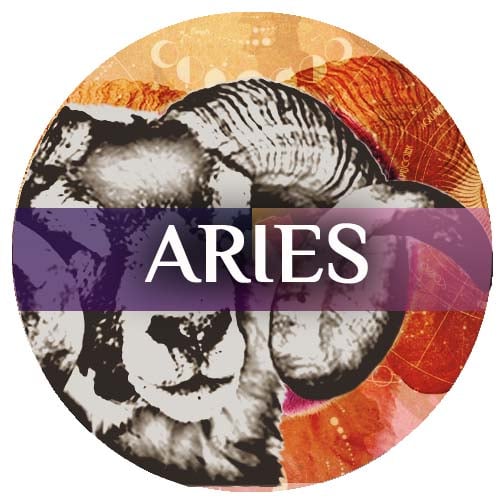 Powerful planetary forces converged on your career sector in 2022, particularly at the outset. The Sun, Venus, Pluto and Mercury transit your 10th house. This ensures you have enough energy to achieve your goals this year.
Retrograde Venus moves to its forward motion on January 29. If you have some doubt about your business partnerships, spouse or romantic partners generally, because this side of your life may be opposed to your professional activities. That will quickly change as February commences.
On April 13, an important conjunction of Jupiter and Neptune takes place. Your principal spiritual planets connect, thereby resulting in a more fine-tuned intuition that gives you a subtle edge in your negotiations and general life affairs. You may also explore spiritual avenues of growth. This growth is accentuated when Jupiter moves to your Sun sign on May 11.
For the first coming 12 years, you will feel the power of one of your best planets as it expands your horizons, lift your spirits and gives you the confidence to go after your dreams. You have a strong sense of freedom and will want to explore many new possibilities over the coming months.
A lunar eclipse on May 16 promises that this month will be a big turning point. That's because the eclipse takes place in your eighth house of personal transformation, sexuality and shared financial resources. Any or all of these parts of your life will be up for review. It will be a cathartic period and one in which you will be privy to new insights and greater self-understanding. This in turn will flow onto your relationships.
The lunar eclipse on May 16 will find you dealing with the retrograde movement of unpredictable Uranus. This planet is also still making it slow and long transit through your second house of finance.
Astrologer's Note
You'll have to stay on your toes and be a step ahead of what's going on not only in your financial domain but in terms of the global markets and where the economy is heading generally.
This period of reconsideration continues till August 21 when Uranus once again moves into its direct motion.
During this period, the lunar eclipse of November 8 hits your second house of income and material resources. But your life lesson now, and it will be a significant karmic one, is learning how to manage your finances in a much more structured way. The Moon is generally well-placed in Taurus but as it is eclipsed by the nodes there may be some stark financial revelation that isn't to present.
Astrologer's Advice
Rather than bemoaning the situation, it's an opportunity to turn things around and capitalise on what at first seems an irretrievable circumstance.
There may be some unfinished business to attend to by the middle of the year and that's shown by the retrograde movement of Jupiter on July 29. Jupiter will make its way back into your 12th house. At first, you may be annoyed that you have to retrace your steps and relearn some of the things you have been studying. This will guarantee that your wisdom remains intact particularly after Jupiter goes direct on November 24.
On December 21 Jupiter finally makes its way back into your Sun sign restoring the confidence you may have temporarily lost. Saturn, the planet of your career makes some important stations in its transit this year. The first is on June 5 when it moves into retrograde motion in your 11th house of social activities and lifelong dreams.
Astrologer's Note
As with Jupiter, there may be a revisionary time interval where you question your place in the world, particularly in the context of your friendships and social obligations. There may be a shakeup in your social 'tribe'.
Your ruling planet, Mars, lends support to your professional objectives by transiting your 10th house of career on January 24. It remains there until March 6 when it begins to accentuate your social life and power and influence amongst friends. It's strong. The network and expand this circle of influence.
Between April 15 and May 25, you may need to recharge your worn out batteries due to the transit of Mars through your 12th house of retreat. The perfect opportunity to get away from everything and to think through some of the above retrograde implications of your life. Your spiritual activities may increase during this cycle as well.
You may have a flat period between May 1 and 18. That's because Mars will enter into conjunction with nebulous Neptune. This planet is the ruler of your 12th house and so it intensifies your need to be alone, to seek out a deeper meaning in your life at to pull back from your relationships generally.
After July 5 Mars activates your propensity to industriousness. You want to make money and lots of it. You may become rather obsessed, a man or woman on a mission looking to achieve a better station in life, with more prestige and luxurious surroundings.
Astrologer's Advice
To do that, you have to earn more money and that's exactly what Mars does in this part of your horoscope. You have power, drive and a seemingly unstoppable ambition to achieve a better financial status during this period of the year.
One of the cycles is the transit of Mars through your third house of Gemini after August 20. It remains in this part of your horoscope for some time as it also enters into its retrograde phase after October 30. It will remain there for the rest of the year.
The retrograde energy on your ruling planet empowers you to be bold and to do things you may not have attempted before. There is also a strong travelling flavour associated with this transit. You may at least plan some new holiday and expand your horizons with greater hope for the future, generally.
Love and Romance for Aries in 2022
What's happening in your love life, marriage and social arena?
The Sun uniting with Venus on January 9 promises a great deal of affection and reciprocal love. Your emotions are positive and you want to express yourself to the one you love. This aspect also prompts physical attraction and sexual activity. You feel attractive and will surround yourself with beauty.
Astrologer's Note
You are primarily concerned with art, harmonious environments, being creative and involving the one you love in all of those activities.
Relationships are like a seesaw around February 17 as Mars and Venus make a conjunction aspect. You need to keep your balance if you are to understand your partner's needs. You wish for something a little more unusual, more spice in your life and a variety that your partner may not be able to offer you just now.
After March 6, Mars activates your creative energies to its opposition aspect to your fifth house. This is the perfect time to investigate what sort of things you can do to bring yourself back to a level of expressive brilliance so that you can love more completely.
Zone of Secrets and Spiritual Activities
With Venus in your zone of secrets and spiritual activities after April 6, you'll want to stay away from the world and rediscover those simple things in your life that once made you happy.
Astrologer's Note
The trick is to experience happiness even amid the hustle and bustle of your daily grind. This means relationships may be low-key or you and your partner may prefer to spend time away from the social crowd for the first few weeks of the year.
After May 3, you'll want relationships but also want your freedom. You can't have it both ways. Perhaps you should be looking for freedom within the relationship itself because if the person you are with is open enough, they will allow you the freedom to be yourself and to conduct yourself in ways that are in keeping with your nature. That is what a true soul mate is about.
When Venus makes its trine aspect to Pluto, you are likely to feel intense, possibly even compulsive about your love life. Friendships prosper, groups come into being, and new contacts are made. Compulsive or obsessive behaviour may erupt within a social context, however. It's advisable to keep notes and see what you can make of things when the dust settles. Even if you don't fully understand the implications right now, wait and see.
The general public could be annoying at this time as well. This is a signal having more to do with your emotional connection to others than anything else. He, who is fixed in wisdom, discards both good and evil works.
Discussions centre upon love and relationships as Mercury enters your fifth zone of love affairs on July 19. You are ready to open up and explore the possibilities of your romantic nature. This may be difficult given that you're feeling private and even perhaps at times a little suspicious given the past and some of the things that happened to you in love. I always say that the most fragrant rose has the thorniest stem and the prick of the thorn is the price you must pay to enjoy the rapturous heights of love.
The Sun also kicks in to help the above transit after July 23 adding vibrantly healthy and optimistic energy to your relationships. Venus and Mars give you a romantic jolt after July 27 when they form a square aspect.
Astrologer's Advice
Your heart may be telling you one thing at your head will be challenging you and telling you to hold back before decisively acting.
You may be relying on much of your good karma to get you through this period but
remember;
you're only as good as your last hit. Travel is high on your agenda and this should also trigger an interest in spiritual destinations.
The cherry on top astrologically is the Andrea Venus into your fifth house after August 12.
Relationships get more serious when Mercury moves to your seventh house on August 26. The Sun and Venus follow suit on September 23 and September 29 respectively. This points to a more cohesive structure to your relationships. For some discussions could revolve around a more permanent state of affairs emotionally. The transit of Venus through your seventh house is generally one which lifts your confidence emotionally and romantically and, in some cases, leads to proposals of engagement and marriage.
Your emotional intensity isn't met with the same passion by your partner after August 29. This is because Venus moves to the opposition of Saturn. You will not understand why they're not as excited about a topic or lifestyle that you are dreaming about. How can you possibly bridge the gap between your vision and theirs? That is a significant question.
Astrologer's Note
Astrologically, Mars may be the solution as it moves into a trine aspect of Saturn same time. This means you can constructively work through these romantic issues and divert your attention to more productive activities.
Deeper Intimacy
October is a sexy month given that Venus, the Sun and Mercury transit your eighth house of deeper intimacy.
Astrologer's Note
It's time to talk about your needs rather than just wishing your partner would fulfil them. Sometimes there is an air of to move around these issues in the eighth house perfectly describes these 'no-go' zones.
By November 11 when the square aspect of the Sun and Saturn take place, the wilder side of your nature is likely to be more subdued. You'll feel frustrated at this time You can't be all things to all people. You still need to respect convention under certain circumstances.
Astrologer's Advice
Don't allow your needs to overwhelm you. You may be excessive in your demands to have your emotional requirements fulfilled.
This may be more pronounced when Venus squares Jupiter on December 9. This follows the trail of Mercury is also squares Jupiter on December 6, just a few days earlier. You must be balanced in your attitudes. Be patient as Venus makes an incredibly exciting trine aspect to Uranus on December 22, just before Christmas. Your festive season may be sexually and emotionally charged and in a very positive way.
Career and Finance for Aries in 2022

You may see early gains in 2022 as no less than five planets transit your zone of profits and income through various means. The transit of Mercury on January 2 and then the Sun on January 20 bring your focus clearly to financial matters. This is more so the case if you happen to be independently employed.
Mercury is retrograde after January 14 and is a cautionary transit to not rush headlong into any business transaction until you're fully conversant with the terms and conditions on offer. Mercury will remain in this retrograde situation until it goes direct on February 15. You get the green light on your projects at this time. On March 6 a double whammy transit of Venus and Mars hits your 11th house as well. This is a potent transit giving you leadership qualities.
Your professional appetites bite hard at the commencement of the year as Mars transits your professional sphere on January 24. Your hunger for success must be dealt with responsibly and systematically. You have strong ambitions, and maybe domineering if threatened by rivals. Mars remains in this area of your horoscope until March 6.
In April contracts may dominate your thinking. Discussions are intense after Mercury's transit to your third house on April 30. The Sun's transit on May 21 brings you to interact with government officials or those in the business. Those of you looking for a break professionally, make sure your resume is spick-and-span. It's a competitive marketplace and you need to be one step ahead of your competitors. In any case, you can make some inroads professionally and create a good impression if you are invited to interviews to further your career.
Between June 21 and July 19 pay attention to your fixed assets like property, vehicles and other housing-related investments. It's a good time to consider how you can maximise the return on these investments. If you are not yet invested in property this could be the time where your attention gravitates towards these things.
Beautify your home is also on the cards after July 18 and Venus, the artistic and suave planet sweep through your fourth house as well. You may want new furnishings, a makeover to freshen up your environment. Getting creatively involved in this process also bring you a lot of emotional satisfaction at the same time.
Your sixth house is triggered with Mercury's transit between August 4 and August 26. The Sun joins the party on August 23 with Venus creating some opportune business moment for you after September 5. The quality of your service and people skills will be under the microscope at this time. The sixth house is concerned with how you do your work. This has a lot to do with managing your time and your internal energies as well.
Astrologer's Advice
Clean up your schedule and make sure your diary is up-to-date.
You may be financially lucky with the planetary triplets of Mercury, Venus and the Sun transiting your eighth house of inheritances and shared resources. This is the time to be careful not only with your own money but with the money of others. There may be an opportunity to receive some capital injection if you are a business person. Some creative ideas may also attract financial investment.
Unfortunately, this part of your horoscope also points to deaths, wills and legacies. You may be the recipient of some money through this process as well. These three planets, Venus, the Sun and Mercury transit through your eighth house after October 23 and remain there until November 16, 17 and 22 respectively.
There can be a distinct uplift in your good fortune, luck or karma, whatever you wish to call it after December 21. This is because Jupiter, the natural planet of like transit your Sun sign. This not only impacts your business and financial life but your overall popularity. This can only be construed as a great conclusion to 2022.
Karma, Luck and Spiritual Insights for Aries in 2022
The 12th house of your horoscope is the most potent spiritual segment of the zodiac. When planets transit this sector of your horoscope you are drawn to charitable acts, self-reflection, yoga, meditation and other spiritual and self-help modalities. The Sun is the natural significator of spirituality along with Jupiter and transits your 12th house from February 19 until March 21. This activates your intuitive and spiritual interests.
The Sun's transit of your eighth house after October 23 also points to a period of self-transformation. These transits aren't always easy because they involve the process of elimination, removing habits and conditioning which have held you back in life, sometimes for years.
Astrologer's Note
The good news is that if you work with these energies, you can most certainly remove those obstructions from your life.
You are also in a period where the South Node has been transiting your ninth house. This means that your positive past karma is coming to fruition. Because the Moon and Mars are associated with this karmic point at the outset of the year you will feel luckier than usual.
Astrologer's Advice
This is a cycle to capitalise on all your past good works. To reap the benefits, you may find that additional travel and a lot of physical movement will be required this year.
2022 Zodiac Yearly Horoscope Quicklinks:
Latest from Astrology.com.au
All the latest News and offers for your well-being