A General Overview of Capricorn Horoscope for 2022
The coming twelve months is a major turning point for those born under Capricorn. Jupiter has now only just started its transit of the third house of your horoscope. This only happens once every 12 years so it's quite significant when Jupiter shifts its position. It activates those areas in life governed by the sector that it transits.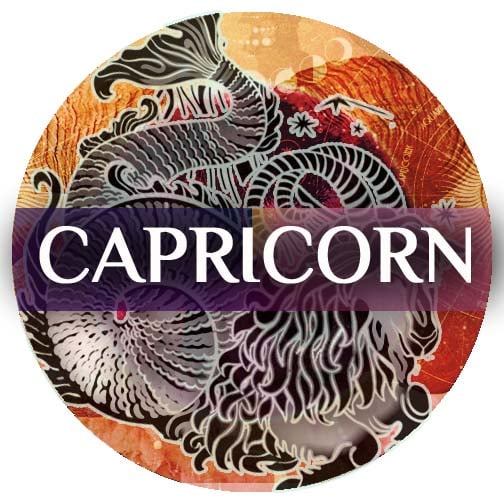 This indicates the development of your mental and communication abilities. With Jupiter and Neptune combining in this sector, you have high ideals and greater expectations of yourself. A great deal of psychological energy will be employed in improving your business and personal interests throughout 2022.
Connection of four planets
Another important feature of your horoscope this year, as important if not more important than the transit of Jupiter is the connection of four planets in your Sun sign as 2022 commences. The Sun, retrograde Venus, Pluto and Mercury hammer your Sun sign. You have to have your wits about you is this may be a little too much energy to cope with in the New Year. Hopefully, you have a plan in place in place to support you in the coming year.
Retrograde Venus
Retrograde Venus has an impact on your Sun sign and relates to your relationships and career simultaneously. Venus rules your fifth house and your 10th house. These are two very important areas of life in the retrogression of this planet shows an important departure from your usual attitude. You are making big changes in these areas probably as a result of dissatisfaction over the past couple of years.
Pluto
Pluto's presence in your Sun sign with Mercury indicates a major transformation in the way you communicate and perceive your relationships. With retrograde Venus nearby, you want a revamp. You want to change things especially if your relationship has become stale. You are looking for more excitement, sociability and communication.
Solar Eclipse
On May 1, a solar eclipse takes place in your fifth house of love affairs and creative expression with another lunar eclipse on May 16 occurring again in your zone of friendships. It emphasises the important emotional energies that may be thrown up during these important celestial events. The eclipse indicates radical changes taking place within your personality. This is not only about changing those you're in a relationship with but changing the relationship you have with yourself. Your self-talk will be critically important to come up with the correct solutions.
An additional two eclipses take place later in the year on October 25 and again on November 8. Interestingly, they also activate the same areas of your horoscope. If in the early part of the year you don't understand what your lessons are, be certain that these following two eclipses are going to drive the point home.
You have strong spiritual ideals throughout 2022 as well and this again comes back to the combination of the moon and Mars in your 12th house as the year starts. This combination also points to a desire to understand yourself better, and to reach out to your most important partners and lovers. That's because the moon rules your seventh house of marriage and business partnerships. It's important not to spread yourself too thin as these are the classic 12th house victim-saviour combinations indicating a desire to help but which may ultimately turn on you.
Astrologer's Advice
The Mars and Moon combination in your 12th house reminds you that it's important to discriminate carefully before helping others. You may just find yourself being the one who eventually needs the help. Don't give away money, time or valuable resources unless you're 100% certain that others are going to appreciate what you are doing for them.
Saturn, on the other hand, continues its slow moves through your second house of income. You are blessed with good fortune throughout this period of your life but Saturn rules your Sun sign most of your good fortune comes from self-exertion. Saturn shows slow and deliberate action yielding positive long-term benefits. 2022 is very much a preparatory period in your work. It's about expanding your options and later capitalising on that hard work. Thereafter you can reap the financial rewards.
Uranus, your main finance planet continues to travel through your fifth house of romance, creativity, children and speculation. All these areas in your life may be subject to radical and unexpected changes, but only if you're not prepared. The benefit of understanding your astrological forecasts is to ready yourself for these unexpected twists and turns in life. The good news about this planet is that although it has also been in its retrograde motion for some time it moves into its direct course on January 19 and then makes its continuing trine aspect to your Sun sign. You can use your ingenuity to financial investments, relationships with children and more importantly, to try your hand at some creative activity you've postponed for some time.
With Jupiter and Neptune, idealistic but that's transiting your third house, short travels and ideas are tinged with a progressive attitude. Your thinking and way of dealing with others will be a little different this year and that's also because Jupiter is moving into a favourable connection with Uranus in that fifth house.
Later in the year, Jupiter makes a quick transition to your fourth house of family affairs, real estate and inner peace. On one level this is connected with the above mentioned strong spiritual ideals however it has more to do with finding your place within the family and making sure that everything domestically is running smoothly. You don't want to be distracted or upset by emotional upheavals.
Saturn makes a couple of important stations throughout 2022. The first when it goes retrograde on June 5 and again on October 23 when it moves back into its direct motion. Throughout this period you will be once again, reappraising your life and in particular how you are going to make headway in your professional life. That's because Saturn is so strongly influencing your financial values throughout the coming 12 months.
Love and Romance for Capricorn in 2022
What's happening in your love life, marriage and social arena?
It's important to re-ignite the friendship that was once your relationship. In the opening overview of the coming year, it was mentioned that the eclipses occur in your 11th house of Scorpio, so how important it is to create a foundation of friendship especially in your romantic partnerships. Without friendship, relationships sour and ultimately end. It's not just about the sexual and emotional elements of your love life that are important this year.
You have immense drive and passion when Mars transits your Sun sign, its exaltation place, after January 24. It remains there until March 6. During this period it makes contact with Uranus by trine, your Sun by the conjunction and also extraordinary conjunction with Pluto on March 3. A new chapter opening up for you, and so there will be excited about the creative elements in your relationships.
You connect your heart and head with the one you love and will do something in unison. Enjoying each other's company may take place through some hobby or joint activity. That's because of the connection to Uranus transiting your fifth house of self-expression. In any case, what you choose together will help forge a better bond of intimacy between the two of you. For singles, a new relationship may start during this period.
Scorpio is a deep and complex sign and with the Moon, ruler of your seventh house of marriage being eclipsed there on  May 16, the middle part of the year is going to bring up all sorts of emotional issues.
Astrologer's Advice
You should be prepared by giving sufficient self-reflection and looking at your relationships in an unbiased way.
You also have time to reflect in the early part of the year with Venus moving into its direct course on January 29. This leads to a more passionate combination of transits when it makes a conjunction with Mars on February 17, yet again still in your Sun sign. These energies shine on your relationships and are an opportunity for you to revive an otherwise unsatisfactory relationship. Those feelings are still under the surface, you simply have to take the initiative and give greater attention to your relationships especially in the early part of the year.
Venus continues to transit your Sun sign until March 6 at which point it exits. It re-emerges strongly with directional strength on May 3 in your fourth house pointing to greater domestic involvement. You'll be happy both at home and within yourself. This is a time of nurturing relationships and making sure that you are available for those who need you at the most important times.
Astrologer's Note
Your relationships are solidified while Venus is in this part of your horoscope. You should take advantage of these beautiful energies.
You have the expansive trine influence of Jupiter on your marital and affairs up until May 11. Due to this single important transit you can maximise and capitalise on your marriage or significant relationship. You may find love or even discover that a close friend is more than just a friend. Be careful that you don't rush any new relationship of this nature as it will be hard to go back to the way things were. In some cases, you may need to draw the line between friendship and love.
Venus moving through your fifth house is a welcome transit. That occurs between May 29 and June 23. You're interested in entertainment, flirting with others and generally returning to a childlike state. Comedy, theatre, dance and other creative social pastimes and endeavours occupy your attention. If you are a parent it's a perfect time to reconnect with your kids. If you've been too busy to spend adequate time with them, you're finally able to make good on your promises.
Amorous pursuits are indicated with the transit of Venus through your 5th house of love affairs. You'll get more than you expect as Venus moves to the surprising conjunction of Uranus on June 12. This could make you had spent but also fill you with a great deal of excitement. Venus is training your Sun sign to bring admiration and attractiveness into the mix. Around this time the square to Saturn shows you may need to be a little more realistic and conservative in expressing your feelings to someone new. Those already in relationships should schedule some time alone with the one they love. You need to bring back that spark of love and excitement.
When Venus moves to your seventh house on July 18 it highlights the importance of your most loved partner or spouse. It sets the trend for the remainder of the year. This transit impacts your love life very positively. If you've been distracted trying to resolve things in your personal life, this cycle is the perfect time to do so. Notwithstanding the square aspect to Jupiter where you may be overly generous, this should be a period of reciprocation. You don't have to overdo it. Sharing seems to be the keyword throughout this transit.
Venus makes a trine to Neptune on November 10, an idealistic combination for sure. Try to keep things real as the additional opposition to Pluto on August 9 gives rise to jealousy and possessiveness. You need to allocate a certain amount of time to solve these issues or they might end up becoming a bottomless emotional pit.
Remember
Time will forever be eroded if you don't take some affirmative action. Make an agreement with your lover that you'll respect each other's time and personal space.
As Venus transits your 11th house after October 23, friendships will be part and parcel of your life. You'll place considerable value on those people you consider friends. As Jupiter coincidentally aspect your 11th house at this time, wonderful new alliances will be formed. You'll be appreciative of the people you have in your life and may well meet someone who could become a romantic and passionate partner.
Venus returns to its base position on December 10. This is where it was when the year started. On December 22 it makes that exciting trine aspect to Uranus in your fifth house once more. It looks as if these energies carry through to the end of the year. You'll be much more attractive but must be careful to keep everything in good taste. Other people will most certainly take an interest in you. Attractiveness, persuasion and loads of charm can become an addictive pastime as the year closes.
Career and Finance for Capricorn in 2022

Slow and steady wins the race seems to be the key phrase for your business success in 2022. This is due to the slow and conservative influence of Saturn in your second house of income. This planet also has a direct influence on your 11th house of profits with its reverse square to that zone of your horoscope. Anything conservative in nature helps your cause.
The lingering hard aspect between progressive and ingenious Uranus in the speculative area of your horoscope should be watched even though these influences are now passing. There may be a tendency to try the untried, to venture into uncharted territory and to do so without the requisite information or understanding. That would be a mistake.
Your principal finance planets are indeed Saturn, Uranus, and Mars. Saturn and Uranus are slow-moving planets so their influence, good or bad has long-term ramifications. Venus is your career planet and Mercury rules your workplace associations and daily routine.
The above Saturn-Uranus connection occurs while Mercury is in the vicinity of intense, ruthless Pluto as the year commences. These combinations show you'll be placing a great deal of emphasis on making money and doing it in a way that benefits not just yourself but others. There is a strong flavour of service associated with the way you make your money this year.
When fully present and creative about what you're doing you inject the spirit of enthusiasm and love into what you do. Uranus is teaching you that lesson now but this should be done in a way that doesn't upset the apple cart. You must still maintain an approach that is based upon your historic sense of security.
In work and play your aura or electromagnetic appeal will become much stronger this year. It will be a force that attracts others, opportunities and of course in turn, more money. Your success will be significantly underpinned by the way you think and the attitude you foster. This will in turn impact your moneymaking powers.
Mercury and Venus influence Saturn by conjunction on March 3 and March 29 respectively. Mars also kicks in with a strong powerful sense of initiative after April 5. You should use these aspects wisely as Mercury and Venus can be problematic between April 24 and June 19. You may run into some financial issues during these are square aspects. As Mercury and Venus transit your fifth house of speculation you mustn't invest on a whim.
On February 9 Mars makes an excellent trine aspect to Uranus. There is a window of opportunity here to cash in on a tip you may receive. Don't waste time as Mercury and Venus also make hard aspects to Uranus between February 25 and March 19. Mars also moves to a hard aspect of Uranus around April 18. Make hay while the sun shines.
The Sun's transit also offers a hint as to when your career is likely to take off. The Sun transiting your sixth house between May 21 and June 21 is favourable especially if you compete and try to win out against your competitors. New work is available if you wish to throw your hat in the ring.
The Sun also makes an extraordinary transit through your 10th house between September 23 and October 23. These are likely times that you're able to ascend the ladder of success. Promotions are likely as you will be popular and noted for the good work and skill you employ. On September 23 the Sun and Mercury combine forces to give you some flair and opportunity. The Sun also connects with your career ruler, Venus on October 23. Although this is a promising aspect, the combustion of Venus shows you're overworked and tired.
Hard aspects from Mercury, Venus and Sun to Mars on November 30, December 1 and December 8 respectively, highlight some conflicts surrounding your workplace agreements or relationships.
Astrologer's Advice
Venus also rules your employer so there may be problems associated with your boss. Try to resolve any differences before the year finishes.
Karma, Luck and Spiritual Insights for Capricorn in 2022
The North and South Node move out of their respective places for the first time in 18 months on January 19. This shifts your karmic responsibilities away from work, health and issues of debt to more personal affairs. The nodes move from the sixth and 12th houses to the fifth and 11th respectively.
It's through friendships that you may find love or even discover that a close friend is more than just a friend. That's due to the nodes bringing soulmates into your life. The connection of Venus to the nodes will also help pinpoint those likely times. Venus makes a trine to the node on March 1.
On March 7, it squares it. On June 16, it makes a conjunction with it and squares it once again on August 25 with a lovely trine aspect to it on September 17 and opposition on November 3. It finishes the year on December 20 with another excellent triangular aspect to it. These are the highs and lows of the relationship opportunities you have karmically.
Astrologer's Advice
Be careful that you don't rush any new relationship as it will be hard to go back to the way things were. In some cases, you may need to draw the line between friendship and love.
Jupiter is a significant spiritual planet and its transit through your third house of communications with Neptune highlight the fact that you're idealistic in your approach to relationships. Jupiter fully influences your marital sphere and for those of you who are yet married, 2022 could be a time when you do indeed meet the person of your dreams and tie the knot.
Astrologer's Note
Finally, Saturn the significant karmic will spend the rest of the year teaching you more lessons about money, the value of things in life in general. Keep an open mind and heart, work hard and this year should bring you the benefits of money, security and good fortune in your relationships.
2022 Zodiac Yearly Horoscope Quicklinks:
Latest from Astrology.com.au
All the latest News and offers for your well-being