A General Overview of Pisces Horoscope for 2022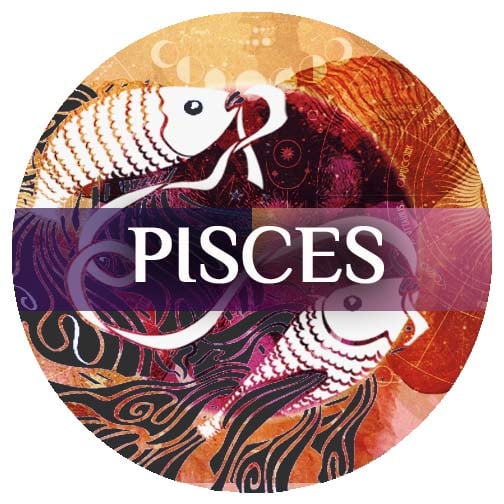 2022 is here Pisces! And you couldn't ask for a better transit to kick off the year than with your ruling planet Jupiter moving to your Sun sign! This brings with it bucket loads of energy, exuberance and confidence to what you do. It also gives a tremendous lift in terms of your physical prowess, health and attractiveness.
Your competitive spirit is in top gear and nothing is going to stop you. This energy will make itself felt not only in your working life but relationships and any pastimes you engage in. This year explodes will with a bang and you're ready to tackle any challenge head-on with a vengeance!
Jupiter transits through your Sun sign until May 11 which point it transits back into your 12th house. You have the opportunity to shine by being in your element. This will to a large extent, the 12th house transit won't impact you that much. With Jupiter's incredibly optimistic energy radiating from within your Sun sign that'll be enough to attract ample opportunities for success.
Astrologer's Note
Jupiter's impact is not only felt in your professional area but has a warm and loving effect on your marital affairs and love life generally.
Jupiter transits back into your 12th house in May. This house is a hidden zone and therefore relates to those things in your life that you often don't want to look at and confront. These are the things in your life that cause you to falter, which obstruct and lead to losses. It's also known as the house of secrets and hidden suffering.
It also relates to those events and experiences in your past that may have subtly been undermining your efforts at success. Understanding what the problem is half the solution. By understanding these fracture lines in your personality you put yourself ahead of the game by learning how to resolve these ignored issues. You don't have to sweep them under the rug any longer.
Charitable acts are also a large part of your life as the 12th house is activated when Jupiter moves through this area after mid-May. It shows that selfless work and a desire to help others less fortunate than yourself will predominate. You must be more careful that this doesn't become an open-ended deal for everyone except you. There must be checks and balances on your most valuable resource, namely time, as you will find it eroding very quickly.
You may already have been branded as the helper, to whom those in need come whenever they deem it necessary. 2022 is about drawing lines in the sand. Jupiter once again returns to your Sun sign after October 28. These three stations or retrograde and direct movements of Jupiter tend to define your year. The moves are Sun sign – 12th house – and again Sun sign.
Saturn continues to transit your 12th house as well. It will work on you karmically while it does so. Saturn's transit here relates to expenses. It's about becoming more frugal with your resources. You feel that you've nearly exhausted your patience in dealing with some financial problem.
Now that you have a better handle on things your energy is renewed and there's some breakthrough regarding this matter. You haven't been earning as much as you'd like but that's also about to change. Cutting back expenses is the solution. You have power at present, but need to know how to use it.
Just as with Saturn transiting your 12th house, Jupiter's move into this same area also deals with past hurts and events you haven't quite worked through. It deals with those problems you haven't come to terms with. You can't move forward carrying dead weight. You have to jettison all that negative stuff before committing to some new path of action.
Your 11th house is particularly important if you look at the cluster planets located in this area as 2022 commences. The Sun, retrograde Venus, Pluto and Mercury overwhelm this area of your horoscope. This 11th house is the social part of your life. It gives you a desire to expand your circle of friends. You want to be with people of like mind. In some ways, you may feel a little bored and unstimulated by those you usually spend time with. The coming 12 months could see a very different situation arise. You're prepared to step out of your usual arena to meet people and explore new mental horizons.
With the trine aspect of Uranus to the Sun, you'll be drawn to new people and friendships that are out of your usual ilk. Uranus will be to-ing and fro-ing in Taurus and this affects your Sun sign. There's an oscillation between your self-image and financial concerns. By March 6, the Sun returns to your finance sector of Aries. It's back in the domain of earnings, finance and material values.
The Sun pushes you into uncharted territory and forces you to look at things differently as it moves into a connection with Uranus around May 5. If you aren't prepared for these changes, you may find it a little difficult to adjust. It simply means you have to do develop new methodologies and insights into how you can better earn money, negotiate and do what is fun and brings you in contact with progressive people at the same time. This is the third house of your horoscope and relates to your mental outlook. The
With the Moon and Mars transiting the upper part of your horoscope at the outset of 2022, you're prepared to take a gamble on your work and will earn well as a result. Mars rules your second house of income and the Moon your fifth house of speculation. The Moon is also a strong driver of your creativity and self-expression. For that reason, your work will be endowed with more excitement and creativity generally.
There are important developments in your beliefs this year and this trend is strongly focused when Jupiter makes conjunction with Neptune leading up to April 13.
Astrologer's Note
You must be practical about your philosophy and even if you cherish your values, the question has to be asked as to whether these beliefs are serving you anymore.
The upside of this transit is your ability to dream and dream big. Looking to greener pastures will be important as you try to aim higher with a deeper and broader vision of your life. You're focused on what you wish to achieve.
Astrologer's Advice
Whatever you do, try not to be fanatical about it and welcome different viewpoints to help you expand your horizons.
This same transit repeats on June 16 and again on September 21.
Love and Romance for Pisces in 2022
What's happening in your love life, marriage and social arena?
Friendships grow for those born under Pisces in 2022. No less than four planets jampack your 11th house of social activities. This power-packed combo will set the trend for the coming 12 months. As well, Venus the planet naturally ruling love is retrograde and refers to enhanced social awareness. As 11th house is not only about social activities it says a lot about fulfilling your dreams. What are your aspirations this year, that Pisces?
It's likely your mental willpower and drive will help you achieve anything you set your mind and heart on. That's because Mercury and Pluto are extremely strong and focused in January. Mercury rules your marital sector so apart from any social circumstances, friendship with your chosen lover or spouse is surely going to blossom in 2022.
The Sun makes conjunction with Mercury on January 23, April 3, May 22, July 17, September 23 and November 9. In particular, the April, July and November conjunctions bring a great deal of satisfaction. Similarly, the January 9, November 22 and December 29 conjunctions of the Sun to Venus do the same. It's throughout these periods that your love life and social connections are heightened, possibly to a fever pitch.
Period of Re-appraisal
Venus moves back into its forward motion early in the year, on January 29. This is a period of reappraisal. it's a retrograde planet initially and therefore, Venus dominates your love life. In particular, relating to sexuality it's also an important planet and provides insight and greater intimacy once you understand its effect on you and your relationships. The early part of the year is about getting closer to the one you love and not being afraid to demonstrate how you feel.
Another significant transit is that of your co-ruling planet Jupiter. As it has just recently entered your Sun sign it brings great optimism life to every area of your love. Relationships will be strongly impacted by its transit through your Sun sign up until May. It moves through your Sun sign rather quickly and speeds up your desire for cementing love you want to take your relationships to new heights. Jupiter, however, also moves to its retrograde motion on July 29 and re-enters Pisces on October 28. This can throw a spanner in the works.
Yet again there will be some time when you may regret having pushed your relationship too far, too fast. This will be more notable if you've entered a new relationship recently and it's become a little more than you and your partner can handle. There's no shame in putting the brakes on for a while, collecting your energies and considering where you and the other person wish to be. Jupiter is a slow-moving planet and allows you to consolidate your feelings and thoughts in concert with your partner.
On November 24 Jupiter is once again is in direct motion and finally enters Aries on December 21, just four days before Christmas. This shouldn't instil some confidence in you that you've broken the back of some tough relationship issues that had been hassling you.
Eclipses
Eclipses that take place this year is important. Two of them transit Taurus near Uranus. Therefore, this is a year when communication should be progressive, not anchored in the past. You realise that some of your relationship issues stem directly from your inability to articulate exactly how you feel. On May 1 the Sun and its eclipse take place very near Uranus.
Astrologer's Advice
Many hidden aspects that have given rise to fear and doubt will be dealt with and hopefully resolved. But you can't adjust and deal with these things without sharing thoughts and experiences with your lover.
On November 8 the lunar eclipse occurs in the same place. You have a second bite at the apple if you haven't quite got the dynamics of your communication right. Taurus sometimes makes it difficult for you to change your ways. Having these eclipses in Taurus, a fixed sign means that it may be difficult for you to change your ways. Your thoughts and expressing your ideas will be one of your biggest challenges this year. If you're able to meet that challenge, relationships will be so much more fulfilling.
The eclipses are particularly important because of the rulership of the Moon in your fifth house of love affairs. The other two eclipses take place in your ninth house of Scorpio and relate more to your karma and belief systems which will be dealt with in a later section.
It's important to look closely at the transit of Mercury through the significant relationship part of your horoscope. You will understand exactly how it affects you and your partner in the coming months. In particular, Mercury transits through the 11 sectors of your horoscope after completing its retrograde movement around February 4 and going direct.
Misunderstandings are likely during the retrograde phase of Mercury and this will influence your friendships while it's in this sector of the zodiac. As mentioned at the beginning of your reading, its connection to Pluto gives rise to rather intense conversations and feelings. You need to remain calm and go beyond the power plays that arise at this time.
Family matters take pride in place between April 30 and May 26. On May 10 Mercury again goes retrograde but this time in your fourth house of domestic affairs. Communication with your mother and other family members will be high on your agenda. Mercury goes direct on June 3 in your third house of communication. It's at this time you're more likely to feel confident about resolving your romance issues.
Mercury again moves through your fourth house between June 14 and July 5. Love affairs are a key feature if you're single. Throughout July, new opportunities arise up until July 18 while it transits this amorous sector of your horoscope.
Mercury is comfortable in its sign of Virgo in your seventh house after August 4. This is the dominant cycle of the year in which Mercury transits your marital sector until August 26. Thereafter it will make another important transit through your house of sexuality and while making another retrograde station. As you can see the retrograde action of the planets shows there are a lot of things you need to think about this year.
With Mercury ruling your marital sector as well as being the natural significator of communication, these two areas of your life are strongly connected this year. Mercury completes its transit in your Sun sign as the year draws to a conclusion. Once again and finally does another retrograde dance on December 29 which sees the year out.
Astrologer Note
'Always say less the necessary' may be an apt keyphrase for you throughout the year but in particular, as 2022 ends.
Career and Finance for Pisces in 2022

Chapter dynamic year has a prelude with Mars and the Moon transiting the career sector at the outset of 2022. Mars gives immense ambition, drive and physical energy to get the job done. You're also particularly creative with the Moon dominating your expression and creative impulses. You want to imprint your creative self on the work you do this year. Fortunately, in late January, the karmic nodes shift the positions out of your tenth and the fourth houses resulting in less stress and nervousness in your professional life.
Jupiter rules your career and has recently moved to your Sun sign. There is, therefore, a very strong link between your identity and the work you do. This is an excellent transit because for many born under Pisces it indicates that you have finally been able to find your niche, as well as your mojo. If not yet, rest assured as the year progresses, you will indeed be satisfied with what you do. The events transpire rather quickly due to the faster motion of Jupiter in the early months of the year.
Depending on which date in Pisces you were born, you'll start to feel the positive effects of this wonderful planet. Those born in the latter part of February will feel the influence first and then those with March birthdays, a little later. The conjunction of Jupiter with Neptune on April 13 is significant as both these planets are considered the rulers of your Sun sign.
Astrologer's Advice
Your high idealism, extraordinary insight and intuition govern this combination. Don't waste a moment by using this to your best advantage. You must do so as Jupiter exits your Sun sign on May 11 thereafter until July 29 has its retrograde phase.
Work may bring some surprises during this phase-some good and some not so good. The planet is essential to your career and like the Sun, the ruler of your sixth house of workplace activities makes contact with retrograde Venus in January. You must think carefully about what you want, and how you'll be involved in work projects this year.
The transit of the Sun along with Mars and the eclipses have a bearing on the outcome of your professional activities. Mars transits your 11th house throughout January, in February up until March 6 at which time profits arrive early. Mars supports your efforts as the 11th house rules friendships and other networking connections.
Finances and contracts come to the fore when the Sun transits your second house between March 21 and May 21. In particular, the eclipses mentioned earlier relate to any contract you're negotiating.
Astrologer's Advice
You must keep your wits about you as the eclipse shuts off some of the information that you think you've had. You mustn't feel overconfident about these negotiations. Wait until you have all your ducks in a row before aiming and shooting.
The initial eclipses of May 16 and October 25 relate to legal matters, educational pursuits and improvement of your skill sets.
Astrologer's Note
Some or all of these may be more or less pronounced depending on your horoscope and karma. Rest assured you'll need to pay attention to these important transits to extract the best of yourself and the coming year.
The Sun is transiting your 10th house should be considered one of the better and promising astrological events. That will happen between November 22 and December 22. Success is more likely during the latter part of the year. The dates of December 13 and December 18 respectively relate to the Mercury and Venus Transit through your Sun sign. After spending their combined transit in your 10th house, they will also make contact with the Sun on the 8th and 18th of October respectively as well. These are positive transit for your work and finance.
These transits are somewhat challenging to your Sun sign but remember to use your charm where and when you can. Tie your boss down to a commitment especially if you're looking for a new post or promotion. The 10th house when transited by your friendly Planet usually ensures an elevation and improvement in status and reputation.
Karma, Luck and Spiritual Insights for Pisces in 2022
It goes without saying that when Jupiter and Neptune dominate and influence the horoscope, as they do for you in 2022, spiritual instincts thrive. We also see the karmic nodes shift in their position in January from the fourth and tenth houses. They have been transiting the current area for 18 months. You've been balancing your work and home life in a way that hasn't been easy. You've had challenges at home that have also undermined your inner state of being, peace and spiritual progress.
Fortunately, with Jupiter transiting your Sun sign throughout 2022, a protective influence of this beneficial, planet can be expected. It's been said by astrologers that even though there are great obstacles in life, the single influence of Jupiter overcome many of these problems. That's the case with you in the coming months.
Mars is particularly important as the ruler of your ninth house of spirituality, the higher mind and also spiritual mentors. Mars makes a significant connection with Neptune on May 18 in your Sun sign. This triggers your desire to make your spiritual beliefs practical. That won't be easy as you think as the planets work on different levels of your being.
The challenge is to somehow find a way to integrate any new philosophy into your day-to-day activities. The easiest way to do that is through the work you wish to accomplish. It was said earlier that Mars starts the year transiting through your career sector with the Moon, another very spiritual planet for you. This combined influence shows that you're passionate about what you do
Astrologer's Note
Rest assured that throughout the coming months you'll be tapping into that wellspring of spiritual insight. It will certainly assist the work you do which in turn brings good fortune and positive karma from those you work with. For this reason, 2022 is loaded with great opportunities especially in the work area of your life.
2022 Zodiac Yearly Horoscope Quicklinks:
Latest from Astrology.com.au
All the latest News and offers for your well-being