A General Overview of Sagittarius Horoscope for 2022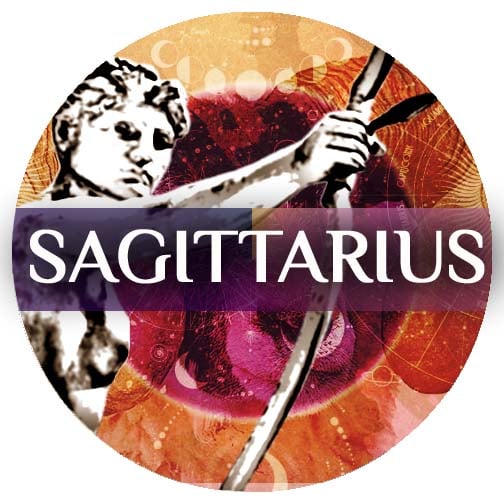 Finances are a central theme in your life in 2022 Sagittarius. No less than four planets cram your second house of income, financial status and self-exertion to lift the quality of your life. The Sun rules your luck and its association with Venus, the planet of efforts for you, while being retrograde means you will be committed to making 2022 a successful year all around.
Pluto and Mercury are also associated in your second house and this shows your willpower, determination and mental stamina to get the job done. Mercury rules your career sector and although its association with Pluto may show some obsessive undercurrents to your working style, there is no doubt that you will achieve what you've set out to obtain in the coming 12 months.
Saturn continues to transit your third house of courage and effort. It has been there for some time but is now gaining momentum by moving close to the middle of the sign of Aquarius. This shows that although it is a conservative planet, you'll be cautious enough to make good decisions confidently to help you also move forward in life.
Jupiter's transit in your fourth house is only a recent addition to the planetary picture that is being painted for those born under the sign of the archer. Neptune, the planet of idealism is also trekking through this area of your horoscope. Jupiter expands your family connections and the idealistic connection of Jupiter with Neptune by April 13 promises some wonderful experiences in your home life.
Whatever issues have been swept under the rug regarding your maternal connections, hereditary factors and early home life and now be resolved satisfactorily for all parties. There is nothing sweeter than a happy family and home. These are things you can look forward to in 2022.
Four very important eclipses occur in the coming year. Two of them transits the sign of Taurus and to transits the sign of Scorpio. For you, both Taurus and Scorpio have everything to do with karmic debts. On May 1 the solar eclipse in Taurus brings your attention to your financial debts. With Uranus transiting this area of your horoscope there may be sudden and obstructive situations surrounding the money you owe others and what they also owe you.
With Saturn and Uranus still in a tight square aspect, you may find it difficult to resolve some of these issues because Uranus is also still retrograde. This is a revisionary cycle which not only affects your finances but also how you work. Your sixth house in which Uranus is transiting has a lot to say about your co-workers, place of work and the methodologies which you employ in your work. These are changing and to some extent may be out of your control. You need to be prepared to adjust yourself appropriately when the time arises.
The second eclipse takes place in the same month of May 16 and occurs in the secretive sign of Scorpio. This is your 12th house and shows that you may be focusing your attention on more spiritual matters. You will need to find some solace, privacy and time away from the maddening crowds.
The 12th house reveals secrets about your past and therefore, this second eclipse may bring up painful memories that must be dealt with intelligently and spiritually. Exposing yourself to past hurts is not an easy thing. That transit of Saturn through your zone of courage will be challenged not only on our level but I'm in a level as well is it squares your 12th house. You're up to the task Sagittarius!
The third eclipse on the 25th of October is a solar eclipse and its close opposition to Uranus means that if the second lunar eclipse of May 16 didn't quite do the job of resolving your past issues, this one will suddenly make sense. Uranus has an impact on how you perceive these inner, possibly unconscious experiences. Uranus can be intuitive in its action and therefore some of the solutions to your problems may arise in dreams, flashes of psychic insight and so forth.
The final eclipse is on November 8 and again takes place in Taurus. This lunar eclipse is also near Uranus but impacts your emotions even more heavily. Incidentally, the Moon rules your eighth house which also relates to those hidden unconscious forces, sexuality and matters of intimacy. Your relationships may be impacted significantly by this eclipse.
Speaking of eclipses, eclipses take place on the nodal axis or very near the North or South node. The North Node has been transiting your zone of relationships for over 18 months. This means you've been learning many lessons and perhaps resisting what life is pointing out to you. We see that on January 19, these nodes shift their position indicating a new cycle that will hopefully result in you being able to fully digests what those life lessons in your relationships have been all about.
Once these nodes move, they will indeed impact the sixth and 12th houses again. That is why the eclipses will be triggering these areas of your life. These karmic influences are so powerful that sometimes it's difficult to know exactly how to deal with them. The North node relates to your desired nature therefore the desire you've had to secure a fulfilling relationship may not have been attained to your satisfaction.
On the contrary, the South node shows that you must let go, release yourself from those strong desires and flow with life. At some point, you realise that not everything is within your control, in fact very little. The fact that Pluto is also with Mercury, ruler of your marital and significant relationships, that there may be some events this year that occur outside of your control but will reshape the nature of your relationships.
Astrologer's Advice
You must be prepared for those changes and welcome them as a new chapter in your life is starting to unfold.
Love and Romance for Sagittarius in 2022
What's happening in your love life, marriage and social arena?
Mercury is the principal planet of love and marriage with Mars also having a hand in your romantic affiliations. Studying the transits of these planets as well as that of Venus will give us an overview of what's happening as far as your love life is concerned in 2022.
Because the moon and Mars are closely conjunct as the year starts, and they are transiting your Sun sign, this directly impacts your relationships. As mentioned in the introduction, the moon relates to your intimacy and sexual closeness, so these are the areas that are triggered and appear to be an important theme for you this year.
Mars is passionate and its action and stimulates the dark Moon. It carries that energy throughout transits in the coming months. Mars moves out of your Sun sign on January 24 so this takes some of the pressure directly off your marital affairs. But that's short-lived. Issues about your family and home life may be exacerbated between April 15 and May 25.
Venus makes a welcome transit through your fifth house between May 3 on May 29. And then a further positive transit through your seventh house of marriage between June 23 and July 18. Generally, this transit acts as a pacifier and bringer of good luck in love and marital affairs. For singles, this also triggers opportunities to tie the knot, or at least cement your partnerships and tie them down to a more secure future.
As you recall, the eclipses in May work hand in glove with these Mars transits. You see that on May 9 the square to the Sun while it conjuncts Neptune may be difficult. Your emotions may be paralysed even though you know exactly what you want to achieve.
Astrologer's Advice
Don't assume that everyone around you understands your vision and hope in love. Demonstrating your love will be more important than talking about it. You'll get tongue-tied and will be unable to express exactly what it is you aspire to during these transits.
Mars is comfortable in your fifth house as it transits its sign of Aries. This will occur between May 25 and July 5. During this fifth house transit, all sorts of emotional and romantic feelings are activated. The conjunction of Jupiter amplifies your feelings and this continues and is also further augmented by the trine aspect to the Sun on June 18. You must be careful not to enforce your will on those you love or it will backfire. That's shown by the square aspect of Mars to Pluto on July 2.
Mars dominates the astrological landscape when it transits your seventh house of marriage between August 20 and the end of the year. There is a mixture of good and hard aspects. Solidifying trine aspect to Saturn occurs on September 28.
You and your partner will be constructive in sorting through your problems however, Mars does the retrograde on October 30 indicates your need to backtrack and retrace your steps. Not everything you think has been resolved has been put to bed yet. You need more discussion and compassionate insight into your partner's needs. Mars remains in its retrograde action throughout the rest of 2022
Jupiter's movement is swift throughout the first half of the year and it to make contact with your fifth house on May 11. This is a perfect transit for optimism in your love life and may even mean a new courtship with romance dominating your life.
Mercury's transit also tells its own story by interweaving the above aspects. Its presence in your third house season going retrograde on January 14. Communication is the single most important key to any relationship and its success. It is retrograde until February for what will transit in your second house of income and values and then once again re-enter the third house of negotiations and agreements on February 15. A new understanding of your love life occurs during this period.
On March 27 Mercury enters your fifth house and also makes a trine aspect to your Sun sign throughout April. The square aspect to Pluto is a problem leading up to April 10.
Astrologer's Note
You must try to soften your words and allow your partner to voice their opinion. You may feel as if you have all the answers but railroading someone else in the process will ultimately bring the relationship undone.
Mercury transits your seventh house on April 30 and once again goes retrograde on May 10. It doesn't re-enter your seventh house until June 14. At this point, it will be opposing your Sun sign so there can be complications in the manner in which you share your ideas. By July 2, the trine aspect of Saturn can make your conversations much more constructive.
Talk about sex in matters of intimacy are on your agenda when Mercury transits your eighth house up until July 19. Actions speak louder than words and there may be much talk as shown by the square aspect of Mercury to Jupiter on July 9.
Astrologer's Note
Love is also a verb so don't rely too much on what is said and what you expect to hear from your partner but rather act upon your feelings and show your partner exactly how you feel.
Your social life as prompted by the transit of Mercury in your 11th house after August 26. Here again, we see the retrograde action of Mercury after September 10 up until October 2. It seems there is strong reappraisal in every area of love and friendship throughout 2022. That's due to the factor of reconsideration of what any planet, especially Mercury, is doing its retrograde thing.
A misunderstanding may occur at the latter part of the year particularly when Mercury makes a square aspect of Neptune on December 2. Leading up to the sixth there is also a right angle to Jupiter. There may be differences ideological are at this time the keyword to keep in mind is respect.
By affording your partner and friends the right to their belief systems, you will foster greater self-respect. Don't enforce your opinions on others this year. Pluto's indelible mark on Mercury, carries throughout the year and shows the need for greater compassion and flexibility in your viewpoints. This will ensure greater harmony in all of your relationships.
Career and Finance for Sagittarius in 2022

The primary focus this year is obviously on money as described in your introduction with no less than four planets making their presence felt in your finance sector in January. With so much planetary force impinging on this area of your life you can't but help want to improve yourself financially and make this year count.
Mercury the planet of your career links itself directly with your finance sector as does Venus which rules your self-exertion, debts and co-workers. These areas of your life are interlinked. It means that all three areas have to be worked on for you to get the best bang for your buck in the coming year.
The Sun is the natural ruler of work and career and therefore the two aforementioned solar eclipses have a strong bearing on how your professional life will develop this year. Squaring off your debts is very important is reflected in the solar and lunar eclipse of May and November respectively. The sixth house indicates your need to relieve your tension if you still have amounts outstanding and have been finding it difficult to service those debts.
When the sun transits this sixth house after they first, these issues will come into focus and suddenly so around May 5 with the conjunction of Uranus and then on the 13th with the North node. You realise that some of your past financial indiscretions will need to be addressed at this time in the eclipses will do exactly that. You need to be unbiased in your self-assessment of how you can improve your financial life this year.
Partnerships are important when the Sun transits your seventh house after May 21. Communications will intensify with the conjunction of Mercury on May 22 and the trine aspect to Saturn certainly makes you more responsible in your attitude. This aspect increases leading up to June 16.
Don't be wasteful with money and incur too many debts particularly with the eighth house transit of the Sun after June 21. This continues up the July 23 and even though you have the support of Neptune with the trine on July 18, the opposition to Pluto shows that you may be working too hard and pushing to attain your objectives too quickly. Build a solid foundation and use that Saturn strength to do so.
Legal matters are the domain of the ninth house in with the Sun transiting that area from July 23 to August 23 your need to get all your paperwork and red tape out of the way. This is in readiness for the opportunities that come after August 23 when the Sun makes its way to the upper part of your horoscope, its most favourable disposition.
You can look forward to some gainful opportunity with the August 1 trial of the Sun to Jupiter. With Jupiter in your fifth house, this may even have something to do with speculative ventures, investment in the stock market or casting aside your ego into your lover who may indeed have some very timely advice for you.
Mercury's Association with Venus is important as both these planets have a bearing on your career and your profitable gains. There are three occasions throughout 2022 when these two planets make conjunction. That's of September 27, November 22 and December 29. The one in September hints at collaborative ventures that will ultimately bring you some self-esteem and opportunities around November 22 when Mercury is transiting your 10th house with Venus.
The 11th house transit after December 29 also brings these two planets into focus and this is when friendships, alliances and good networking and bring in handsome profits. This is particularly so if you've embarked on some sort of personal or independent business venture. The 11th house is the house of profits.
Karma, Luck and Spiritual Insights for Sagittarius in 2022
A swift shift in Karma has already been indicated in your introductory outlook for 2022 with the North node moving from your seventh house of relationships to your sixth house of work efforts and health. The South Node moves from the first house of personal self-esteem to your spiritual 12th house of spiritual matters.
These are very significant karmic trends that haven't occurred in over 18 years. Looking back you'll see that similar new chapters of your life were opened at that time. During this current cycle, you will tie up many loose ends that began around that time. They have to do with your work and health as well as the way you approach your relationships.
You are looking to improve the quality of your work and that in turn will bring good fortune. The sixth house transit of your North node has a direct bearing on your career. You may not know why but there will be an intensification of your desire for recognition for the work that you do. This is again the power of the North Node in your sixth house which is a very successful transit position.
There are opposing forces in your karmic outlook this year is the North Node in your sixth house focuses your attention on practical work affairs and day-to-day work issues. On the other hand, the South node moving through your 12th house, spiritual and self-effacing sector, can create tension. They needn't be tense as you can bring a selfless attitude to the work that you perform in the world.
The secret this year is to focus on the quality of your work and doing your best. No clock watching is allowed in 2022. If you love what you're doing your output will be admirable and people will notice the good work that you are doing. These events start to become very quickly after January 19 one the nodes move their position.
Jupiter's transits are also important as this planet is the natural ruler of spirituality and self-expansion. Naturally as your ruling planet as well and therefore its transit in your fourth house is significant this year. This shows you can find peace within yourself and do not rely on exterior circumstances to bring you that happiness. Happiness is indeed a decision that you can create an admirable life yourself.
Jupiter quickly also moves to your fifth house of creativity after May 11. This is the commencement of a new cycle of self-expression which is also tied in with both your spiritual achievements as well as professional accomplishments
2022 Zodiac Yearly Horoscope Quicklinks:
Latest from Astrology.com.au
All the latest News and offers for your well-being