A General Overview of Scorpio Horoscope for 2022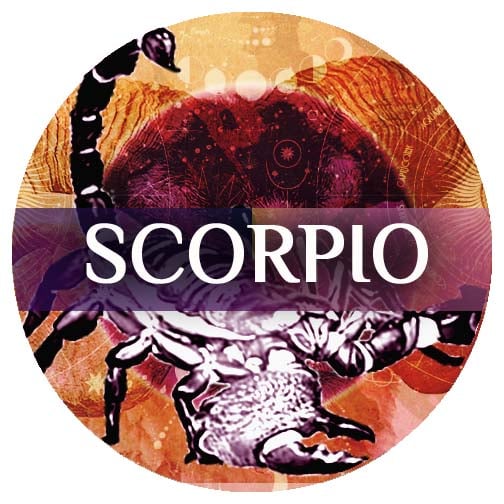 Expect life to be full of significant changes in 2022. If you're prepared, you'll be on top of things. There's no problem unless we take into account Uranus which continues to play havoc with your relationships. This planet is still currently transiting your seventh house of significant marital and business partnerships.
Uranus is unparalleled in its sudden and abrupt influence. It progresses things very quickly. Your most personal relationships have been undergoing the influence of this planet for some time. As 2022 commences the retrograde action of this planet along with the North Node in your eighth house of intimacy, accentuate the fact that your relationships are still undergoing very significant change. There are still so many lessons for you to learn.
Venus the planet of love also moves in its retrograde motion at the outset of 2022. This planet is hemmed in between the Sun and Pluto and shows the stress and intensity associated with your love life currently. You may need to make radical decisions as far as your relationships are concerned and this is more than likely a hangover from 2021.
In the past two years, there's been a dramatic shift in the way you communicate. That's also underpinning some of the influences evident in your relationships currently. You need a new style of connecting with your lover, friends and family members.
The Moon as well as your ruler Mars and past karma point, the South node, connect in your finance zone at the outset of 2022. There's a desire to get things moving financially, to earn more and reassert yourself within the context of your working environment.
With Jupiter entering your fifth house of romance, speculation and children, it's the start of a new cycle and affects many areas of your life. It is due to this beneficial influence over your life that positive change can be seen on the horizon. This is an expansive cycle, sure to provide you more optimism in love and friendship and is most certainly going to see an improvement in your relationship with children.
This statement may sound like a contradiction because of the erratic nature of Uranus influencing your life. That may be so but the soothing and increasing sextile influence of Jupiter on Uranus will bring good feelings into the picture. 
The way forward is association, understanding and compassion. Communication is also singled out as the important focal point of your chart this year. The Sun, retrograde Venus, Pluto and Mercury, the natural significator of communication congregate in a traffic jam cramming your third house.
Communication is the focal point of the third house and covers such things as ideation, thinking and planning. Communication is spotlighted this year. Thinking and the process by which you solve problems also changes this year. Pluto's transit through this third house of Capricorn shows that you've made radical changes in your problem-solving as well. You need every tool in your psychological arsenal to solve your relationship problems and leave all the BS behind you. Unless you do so, personal problems will impinge your professional life and the results will be less than positive.
Saturn continues to rock your world as its transit through your fourth house representing the tangle and karma of your relationships. There is a certain amount of severity surrounding your home life in this regard. Saturn deprives and constricts your sense of happiness and fulfilment on the domestic front. This planet isn't particularly friendly to your cause and therefore you must work with it to understand how the limitations you're experiencing in this area of life can be turned into a positive.
There are further planetary influences that pinpoint your relationships as being a key area of growth, challenge and interest. These most notably are the solar and lunar eclipses that take place in 2022. The first is the solar eclipse in your marital sector near the planet Uranus. 
It accentuates the fact that your career and relationships may be intertwined but not necessarily in the best possible way. You've intermingled these two areas of your life in the past only to find that now, there's an almighty entanglement that you need to do. You have your work cut out in this area.
The lunar eclipse on May 16 takes place in your Sun sign. This eclipse strongly influences your relationships. The lunar eclipse also has a marked impact on your identity and the way you see yourself as well as the way the world sees you. This is significant spiritual repercussions as the Moon rules your ninth house of spiritual horizons, philosophical goals and religious beliefs. 
This eclipse brings up many past issues in your relationships and you will see the long-term ramifications in your interaction with the world at large. As the Moon is an emotional planet your feelings will be greatly affected by this eclipse.
In your financial sphere, Mars is impacted by the Moon. This eclipse shows a change in direction for some Scorpios who haven't been particularly happy or satisfied with their work. The eclipse reveals hidden aspects of your work and co-workers. Again, these revelations may not be altogether pleasant and ridding yourself of people or circumstances that have been hindering you. This is especially so if subversive forces are undermining you. Change can only be a positive thing.
The additional solar eclipse on October 25 in your Sun sign and the final lunar eclipse on November 8 lead to an oscillation between your self-esteem and how much you're able to give in your relationships. You'll be weighing up the pros and cons of your involvement in any sort of romantic bond throughout the coming 12 months and beyond.
In a sense, these eclipses and transits reflect these dramatic changes in your relationships. It's not until the North node, currently transiting your eighth house, enters your seventh house of marital affairs on January 19 that you start to feel the impact of your karma.
Astrologer's Note
The forces of your destiny are converging now and some of you may have already had an inkling of what's to come. As far as your love life is concerned, this transit will shake things up and usher in a new chapter of your life.
Love and Romance for Scorpio in 2022
What's happening in your love life, marriage and social arena?
It's said that love is blind. We often gravitate towards others with our emotions completely taking over. It's not until sometime later that we discover anomalies and challenges initially overlooked. We and wonder why we were attracted to this particular person. In 2022 the forces of karma are very strong and point to relationships being a key focus.
The eclipses of 2022 of which there are four, occur in the signs of Scorpio in Taurus on each occasion. Scorpio is of course your Sun sign and Taurus is your seventh sign of marriage and significant relationships. As was discussed briefly at the outset of your reading, Uranus the unpredictable planet is making waves in this particular area of your life.
With the first eclipse on May 1 taking place in your seventh house near Uranus, expect the unexpected. Relationships are in for a tumultuous time and may have already been challenging you over the past couple of years. It's important to note that the influences of these planetary forces on your relationships are taking place as a result of the karmic forces which are always involved in eclipses.
The second eclipse takes place in the same month of May 16. This is a lunar eclipse and whenever the Moon is involved you can be certain that emotions are going to be a central point in analysing these celestial events. That's a double whammy in your seventh house of marriage and partnerships. The eclipses release immense amounts of energy and you'll need to be on top of the forces of nature playing out in these one-on-one interpersonal events.
The lunar eclipse on May 16 activates powerful forces within your personality. You'll be confronted by any emotional shortcomings. These are what have undermined your relationships. The Solar eclipse of October 25 directly impacts your personality and so your courage will be challenged to traverse areas you fear.
These changes may or may not be to the liking of your partner and vice versa. This is where you must understand that even though you have been attracted to someone years ago for reasons known or unknown, these forces of nature, the eclipses and other astrological transits reshape yours and that personality. You either adjust or you don't.
On two occasions this year the Sun's eclipse occurs in the sign of Scorpio so this relates to your willpower. This Scorpio eclipse is also related to matters of sexuality. You'll be confronted with sexual issues, facts related to intimacy, closeness and other secrets you probably rather not delve into. You must!
Venus is the primary planet of love in astrology but also rules your marital sector. Its transits, particularly in the significant romance houses of your horoscope bring romantic issues to the fore. Venus goes direct on January 29 with Venus' level of intensity ripping up significantly. You'll be getting into passionate discussions as it's quite near Pluto.
Pluto is responsible for transforming you from a proverbial caterpillar to a free and colourful butterfly. Amorous feelings arise with Venus making contact with Mars around February 17. You and your partner enjoy the company of others and feel connected to the same social group. This is because Venus forms a trine aspect to the North node on March 1. This will intensify even further with the conjunction of Pluto on March 4.
Venus enters your fourth house of domestic activities on March 6. Once again it comes in contact with Mars but this time passion is redirected to matters of home life and family. The square of Uranus can sell your romantic situation and that happens around March 19.
The square of the Sun on March 25 is thorny and creates problems in your relationship especially by March 29. Its conjunction with Saturn weighs you down. You probably want to completely withdraw from any sort of social or romantic activities for the time being.
The fifth house transit of Venus is a lovely one ensuring creativity, an upswing in romance and a more enjoyable time with children (if you happen to be a parent). This transit occurs between April 6 and May 3.
Remember,
that there is an integral connection with the first solar eclipse takes. Relationship issues will be very much on your agenda that relate to the way you manage your communication with kids.
The seventh house transit of Venus is an exceptional one. It takes place between May 29 and June 23. During this cycle, in particular, on June 12, Venus makes contact with Uranus. There is also an opposition to the Sun on the same day with a conjunction to the North node and repeating square to Saturn. These transits aren't particularly encouraging for relationships. The trine aspect of Venus to Pluto exacerbates the situation even though it's a positive aspect according to astrologers.
Sexuality and issues of intimacy also become strongly highlighted between June 23 and August and July 18. There may be an opportunity for you to solidify your love especially when Venus makes a trine aspect to Saturn on July 13 notwithstanding the dreamy and possibly a hazy square aspect to Neptune later.
Friendships take centre stage when Venus transits your 11th house on September 5 and later exits on September 29. This is an extremely sociable time in your life, as is the cycle of Venus transiting your Sun sign from October 23 to November 16.
Career and Finance for Scorpio in 2022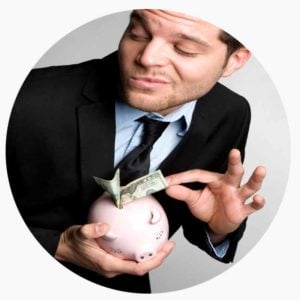 Communication is everything this year especially in terms of your professional activities. Business acumen increases to the extent that you're able to communicate your ideas. You're equally able to receive ideas from co-workers and other professionals within your field and put that information to good use.
The third house of your horoscope has the Sun, principal career planet, retrograde Venus representing business and the public, Pluto and Mercury natural governor of mediation and the written word or joining forces at the outset of the year. So many planets dominate your communication and this shows how you can be successful throughout 2022.
Mars also has a hand in pointing to the proper direction of your personal life. It rules your sixth house. These transits your second house of finance with the Moon 2022 starts and offers a clear insight into your focus and drive over the next 12 months i.e., money.
The Sun and Mars and their interrelated aspects reveal some of the highs and lows of the year. In particular, Mars transiting your sixth house between May 25 and July 5 unleashes immense energy. It shows you will be productive, competitive and quite likely successful in your endeavours. During its transit in this sector of your horoscope with its conjunction of Jupiter on May 29, it ensures an expansive and energetic cycle in work and business.
Astrologer's Advice
Your output will be notable but competitiveness is just as commanding. You must try harder to get people on side rather than locking horns with them. You need the approval and support of those in your group.
A tendency to do things on your terms is shown sown by the building square aspect from Mars to Pluto until July 2. Your competitiveness, capability and insight will be the envy of others.
Astrologer;s Note
You may win the competition but will end up making enemies in the process. Try to find a balance in this respect.
Until July 31, with Mars transiting your seventh house it fully opposes your Sun sign. This is a period where you find yourself embattled with others. You won't necessarily see the reason why people are on edge. It's during these periods of the year that you must be a little more objective in looking at your own words and actions as the source of trouble. Understand clearly this is impacting those you work and live with.
The Sun and its eclipses in 2022 have a marked influence on your professional activities. The first one is on May 1 and was mentioned in your relationship reading. Because this occurs in your seventh house it also has a direct influence on your interaction with the general public. How you deal with them is a question that if answered properly will lift your professional prospects.
The solar eclipse on the 25th directly influences your career because of its linkage to your personality and willpower. In the latter part of the year, you find it a little harder to muster energy and strength. You'll possibly even lack physical stamina to complete the jobs you're so confident with earlier in the year. It may be time for a reappraisal and physical overhaul between August and November.
Notwithstanding, you may have to soldier on as the Sun transits to the positive upper part of your horoscope. This happens between July 23 and August 15. The trine aspect to Jupiter on August 1 is excellent and promises some forward movement in your work aside from the fact that you may be lacking in energy. At least you'll feel much more confident in your efforts. Slowly your physical energy levels will return to normal.
The opposition of the Sun to Saturn is troublesome and you may find yourself taking on greater, heavier responsibilities at work. You might be enamoured by the fact that you acquire a position of power only to realise that it's not what you expected. You realise that the time required to complete jobs hadn't been accounted for well enough at the outset. That means biting off more than you can chew and chewing like hell to finish that work.
Positive influences are shown by the transit of the Sun in your 11th house after August 23. There are some challenges particularly leading up to August 27 when the Sun squares Mars. You have the support of others as the Sun also transits the node on September 8 and Uranus on September 11. You may not see help coming but it's there.
Astrologer's Advice
Your idealism is flying high in September while the Sun continues its transit in your 11th house. Be careful to keep your feet on the ground and not expect everyone to appreciate the vision you have. You need rest throughout September as the Sun transits the low-key 12th house of your horoscope.
This is a reflective time and you should do some deep soul-searching especially if you happen to be working in an area that isn't particularly to your liking. Part of the physical and mental dilemmas you confront in 2022 is the direct result of working in an arena that's not ideally suited to your spiritual needs.
Karma, Luck and Spiritual Insights for Scorpio in 2022
Jupiter's transit of your fifth house is a quick one this year and therefore the results of your past karma are forthcoming in abundant measure. Jupiter swiftly moves through your fifth house and makes its way into your work sector on May 11. There is some good fortune surrounding this transit. Understand that when a planet goes retrograde as it does on July 29, some of the matters may not be permanent.
As Jupiter transits back into your fifth house on October 28, you realise there are some things needing clarity, completion and resolution. This is notably in the area of romance or a parent-child relationship. Resolving these issues releases a tremendous amount of positive, creative energy which your fifth house is well-known for.
Neptune's presence in your fifth house also shows there's a spiritual tinge to your creative activities in the coming months. This will be spotlighted when Jupiter makes its connection by conjunction on April 13. Your vision and aspiration reach dizzy heights. As was mentioned in your profession and finance reading, others may not appreciate where you're coming from. Remember, that if you're aspiring to something great, the road can sometimes be a little lonely indeed.
The lunar eclipses relate to your ninth house of spiritual mentorship, higher reasoning and belief systems generally. The two lunar eclipses of May 16. November 8 take place in Taurus and Scorpio. Because the eclipses always occur on the nodal axis, there's something fated about your relationships. You may be trying to fit a square peg in a round hole.
The lesson spiritually on this topic of relationships is to allow your partner to be who they are and adjust yourself accordingly. Unfortunately, most people tend to want to change their partners to fit their egotistical desires. That will never work and the path you've chosen will be full of changes, and abrupt ones at that. You are dealing with the influence of Uranus and eclipse events. This means 2022 requires a radical spiritual shift in awareness to bring you at the other end feeling whole and content.
2022 Zodiac Yearly Horoscope Quicklinks:
Latest from Astrology.com.au
All the latest News and offers for your well-being