Brilliant opportunities for romance and finance can be expected in the 2020 Horoscope Forecast in the year of the Metal Rat.
KUNG HEI FAT CHOI! It's 2020 and this is the year of the metal rat according to Chinese astrology. Because it is the initial zodiac animal of the Chinese zodiac it can be seen as a fresh start for everyone. This new beginning is reflected in the colours that are particularly lucky for this metal year. This also represents the moon and the Sun, the two astrological luminaries. Are you going to be luckier this year?
On a general note, luck, good karma and general prosperity are marked by this metal rat year. Those Born under the Water Signs of the Chinese Zodiac will be particularly lucky under the rat. This is a year when everyone is particularly interested in achieving their goals. Even if you haven't previously been partial to exerting your willpower, 2020 will be a time when you will rise to the occasion. There may be some obstacles concerning health and emotional relationships but to overcome these problems keeping a positive bent of mind will help clear the path for bigger and better things.
If you happen to be an ideas person, you are blessed this year and will achieve great things. Creativity will be in abundance and you must allow your intuition to guide you in this respect. Stick to your guns. Don't give up even if there are obstacles on the way. Once again, your willpower and determination are the way to overcome any problems that are hindering you.
Overall, Chinese astrology asserts that the year of the metal rat is generally pretty good for relationships. As long as the lines of communication are kept open things will be sweet. As the year progresses you must be careful that you don't allow negative emotions such as jealousy, possessiveness and anger to undermine what would otherwise be a good relationship. Speak about how you feel and open the doors of communication up completely.
For the most part, all the signs will experience good health generally. If you're feeling down, angry or frustrated with life it's even more important to take note of your diet, rest adequately and of course, exercise regularly. Meditation will help calm your spirit and this will in turn also augment your well-being physically.
Horoscope Forecast for 12 Chinese Zodiac for the year of the Metal Rat
Rat in the year 2020 of the Metal Rat Horoscope
---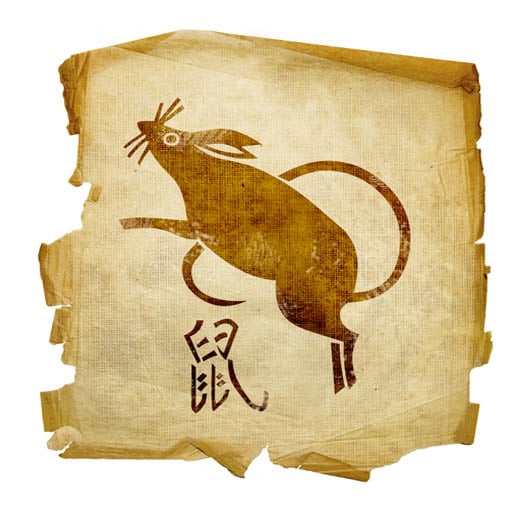 There is a goods vibe about people born in the year of the Rat. Apart from the fact that they may be a little insensitive to other people's feelings they are generally compassionate and kind. There are some problems in conveying their feelings and this can often be misinterpreted by others as a pompous or arrogant attitude.
If you happen to be born under the year of the rat, you will pay more attention to your career and analysing where you've been in the past couple of years. There may be a distinct shift in your direction but you will start to feel as if you are starting to get on top of things. This can be a year of success and celebration. You will be recognised for your efforts.
Relationships may not fare quite as well as your professional activities. You may be short-tempered and this could be a result of lowered vitality or even some health issue. Of course, when you aren't feeling well, you are likely to take it out on those you love most. If there are problems, don't let them fester. Your best to go and have whatever problem you have treated. This will solve your physical as well as your relationship issues.
This year is punctuated by extreme ups and downs. There may be moments of success and then unexpected turns in your fortune. For those of you who are studying or in some tertiary educational program, there may be brilliant results in one subject in the exact opposite in others. This may leave you feeling very frustrated. The solution to this is to take the bull by the horns and spend extra time on those areas that you are underperforming in. Some Chinese astrologers recommend wearing a pendant or keeping a statue of the Lord Buddha as a means of enhancing luck and good fortune.

Ox in the year 2020 of the Metal Rat Horoscope
---
You are generally humble and reserved in the way you approach your life. This year, being the year of the Metal Rat, you shouldn't shroud your talents away from others. If you've been working hard, others are going to recognise that anyhow so why not enhance your opportunities this year?
There is a great deal of power for the Ox this year and this can put you in a position of authority or leadership. Others will want to follow your lead and respect what you have to offer.
It's a good idea not to sweat the small stuff. Keep your mind focused on what's important and don't get dragged down by trivia or other people's negative feedback. There will be many who try to cut you down when seeing your success emerge. Ignore them. This will only affect your health if you give any credence to what they are saying.
Be mindful, however, of these people who would want to see you fail. You may be surprised to learn that it someone you had trusted. There may be a man in your workplace who outwardly supports you but secretly wishes your downfall. Don't listen too much to what people have to say but rather, what their actions. This will give you a great deal of insight into those poor allies are those who are actually enemies.
Your relationships should reciprocate the love you're prepared to give. Your communication should also be on a better footing over the coming months. Use empathy to enhance your connection to those you love and respect. Generally, the advice to work hard and focus on what it is you want can apply to your love life as well.
You have great recuperative power throughout 2020 so don't be too concerned about any health issues that may arise. Three your strong immune system you'll easily shake off whatever minor ailments arise. You have confidence, abundant energy and the ability to achieve your goals in the coming 12 months.
Tiger in the year 2020 of the Metal Rat Horoscope
---
Because of your trusting nature and benevolent approach to others, the danger in 2020 is that you are likely to give over more than you necessarily have to. Don't be effusive in your desire to be accepted. Stand your ground and if others are demanding too much of you know when to say enough is enough.
Even if the difficulties arise this year you have a great deal of perseverance and are not afraid to stand up to those challenges. You realise that what doesn't kill you actually makes you stronger. This renewed strength will be focused on your career in education but because you are confident in your skills you will rise to the top of your class or job.
How you have been studying and working is starting to make an impact on others. Even if you are not particularly looking for a new job, you may be surprised that an offer will be made due to your exemplary actions and results. Your positive energy is also attractive to others and so you are in demand.
You not only have good health this year but will find that your state of mind is more resilient and able to cope with the problems that life is challenging you with. Use this ability in your relationships as you need to be open and flexible to the demands of your love life. Having a positive attitude will definitely be an asset in this department of your life.
In your romantic and social connections, you will be cementing those relationships that have stood the test of time. You want to reciprocate and as a result of that, will grow closer to your existing friends and lovers. This will be reciprocated. Don't be surprised to find people making offers of assistance for your personal and professional life.
In your working life, some indicators show you can travel and work make both these areas of life seamlessly fit together. Careers in communication, public relations and mediation should give you great personal satisfaction as well as a financial success if you are that way inclined.
Rabbit in the year 2020 of the Metal Rat Horoscope
---
Being shrewd in your relationships this year will be important. This is part of your nature anyhow with the ability to appear meek and mild but in fact, hiding an inner strength and self-assurance that often surprises others. This is going to be one of your greatest assets throughout 2020-both in your emotional and professional life equally.
If you've worked hard last year, there will be a lag in terms of the results coming through. That can also be applied to your relationships which may have required a lot more work. Your persistence will now start to see the results of your good karma. What you've sown you are now about to reap.
Female acquaintances will be of great assistance to you in the coming year. If you have some dilemma in your work you will find that the advice you receive will be very helpful. You must, however, be careful not to trust everyone. This year, there may be some friends who disturb you. Don't take this to personally as they are probably venting their problems and taking it out on you. Other than this, things should go rather smoothly for you.
Even though this should be a good year, there may be a tendency to focus on the problems or what you haven't yet achieved. This could make you feel a little frustrated and even downhearted. It's best to keep your mind on positive things and the achievements that you attained. Don't allow negativity to stress you out unnecessarily.
Everyone is always so busy see must realise that if others are not amenable to your ideas or working with the team, you need to find other ways to get them on board. You can charm and persuade. This will be superior to exerting your force and authority. You don't want others to fear you but rather to respect you. There's nothing worse than working with people who begrudge the fact that you have something over them. Although you may want to work alone and quietly, it's best to cast aside this preference and to work with others cordially.
Apart from any of those anxious moments in additional stress that you invite into your life, you should generally have a healthy and happy year throughout the coming 12 months.

Dragon in the year 2020 of the Metal Rat Horoscope
---
If you were born in the year of the Dragon 2020 is a very lucky year in which you should pay closer attention to your inner gifts rather than what you hope to achieve materially. In other words, money shouldn't be your primary focus. You have some big ideas about how you can earn money but investment should be conducted with due diligence and enquiry with people who have the expertise to help you.
If you're looking to achieve bigger things in your professional activities, this could be a preparatory year where you'll be tested to see just how well you shoulder responsibilities and leadership. Just because your income is constrained doesn't mean you can't set yourself up for bigger and better things in 2019 but you'll be tested. If you're impatient you may blow some really good opportunities in the coming cycle.
This year shows that others are prepared to help you distribute the work and therefore if you're feeling a little overwhelmed, you must convince others to help you. In taking on a leadership role, you mustn't continue to shoulder the burden but rather delegate. That way the work will get done faster and you won't be as stressed.
If you're looking for some sort of financial gain, you should look to those born under the year of the Dog to assist you as they can help you find the right avenues of investment and finding new streams of income.
It's not a good year to forcefully express yourself as this could land you in all sorts of head-on confrontations with others especially those envious of you or wishing to acquire the same position that you're going for example new job or promotion within your organization.
Count your pennies this year. You need to set in motion a program of fiscal prudence and long-term financial security if possible. Also when shopping look for similar items in other stores at less expensive prices. You'd be surprised at how much you can save if you do a little shopping around.
Snake in the year 2020 of the Metal Rat Horoscope
---
2020 is a challenging year for those born in the year of the snake. Fortunately, one of your key traits is the ability to remain calm in the midst of upheaval and chaos. You will need to draw upon this resource very heavily in the coming 12 months.
You find it difficult trusting people this year. This has an upside because if someone is going to take advantage of you at least you will be one step ahead of them. Strangely, your good karma is associated with friends and new people whom you meet. It's a matter of being discriminative so that you don't get caught out by scammers who are simply trying to take advantage of you.
There may not be a lot of big and memorable changes this year but you have the opportunity to lay the groundwork for bigger and better things in the future. Improve your skill sets by expanding your educational qualifications. If you can expand your mental horizons even just a little, your professional opportunities will open up. Don't be sluggish or slow off the mark however as you may miss vital chances to step up in your career. Seek the help of those you work with and trust to give you some lucky breaks by way of introduction.
Having said this, it is best for you to consolidate the work that you've done previously rather than running off half-cocked into some unknown poorly tested situation. For this reason, 2020 will be a year of patience as far as your professional elevation is concerned. Stick with what you know and if you need some sort of change, accessorise your work by doing some sideline part-time work. Don't jeopardise what you have worked hard for thus far.
On a financial note, try not to be too much of a spendthrift. This is a year when you must learn the art of saving. If you must spend, try to stretch your door a little further.
Being open-minded and openhearted is the safest way to improve your relationships this year. It's all about working on yourself rather than pointing the finger of blame at those you love. It's easy to do that but that won't necessarily help you resolve any of the problems you are experiencing.
It's a year of emotional balance. This starts with self-understanding is an excellent beginning for bigger and better things in your love life. In the case of meeting new people, take your time. There is no rush. Get to know them first before making any serious commitment.
Horse in the year 2020 of the Metal Rat Horoscope
---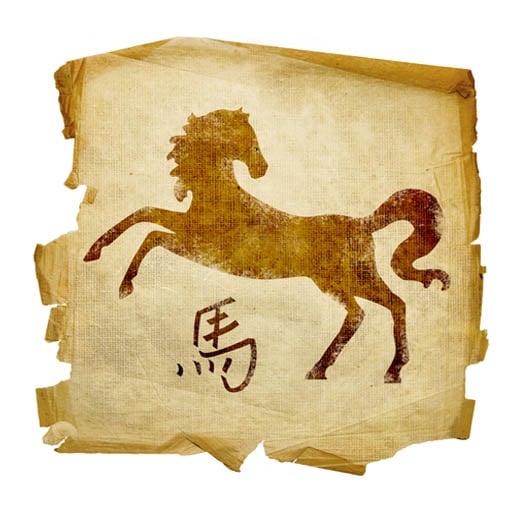 As freedom is one of your keywords, you may find the coming year a little bit difficult if not challenging. The constraints that may be placed on you make it hard to chase the dreams you cherish. Remind yourself that all good things come to those that wait. 2020 will be one such year when obstacles that are placed in your path mean that you may not quickly or easily achieve the goals you set for yourself.
There is a basic incompatibility between the Horse and Rat. For this reason, you will feel obstructed and every turn this year. You must learn that there is a deeper lesson behind these obstacles. It could be that this is a period in your life where you will be called upon to help others rather than being too self-centred. It's these acts of kindness that will bring better karma your way. The planets are appeased by charitable good works. Be prepared to take a good opportunity that's presented even if you are fearful. You need to take some calculated risks in 2020.
In your work environment don't be surprised to find yourself straddled with characters who get your backup. There may be a level of irritation that is hard to shake this year. Having said that, this simply means steering clear of those people who are not compatible with your personality type. Don't react and get angry. Also, realise that trying to change people's minds is not going to get you very far. They are probably as entrenched in their belief systems as you are in yours. Live and let live is quite likely the motto for you during this important preparatory cycle.
Although some Chinese astrologers indicate that the horse will be extremely unlucky in 2020 it's quite likely because you are not listening to good advice or your ego is getting the better of you. Remember, no man or woman is an island unto themselves. We need others to help propel us forward in our aspirations. Connect with those you trust and use their good advice and whatever means they have provided to reduce any bad luck or negative karma.
This may not be the best year for your relationships either. If you are dependent on others for your happiness and peace of mind you will be severely disappointed. The lesson in this area of your life has to do with that most important relationship of all: yourself. Be gentle on yourself, learn to like who you are and don't be afraid of spending time alone. If you are not able to make a big impact socially but have to remain in solitude for periods of time, you want to make sure that the company you're keeping is satisfactory.
If you are already hitched, married or in a long-term relationship, the danger is that you could become bored. Try to do things that stimulate each other. Work on a project together develop a hobby that affords you time to deepen and broaden your interests as a couple.
Goat in the year 2020 of the Metal Rat Horoscope
---
Success is most importantly related to perseverance and sticking to the path even in the face of adversity and confrontation. In 2020, the degree of perseverance will determine the quality of your success. One of your key traits is your ability to weigh up all the pros and cons before making any sort of firm decision. This is an excellent personality trait but the downside is the potential to miss opportunities as and when they arrive.
You mustn't overload yourself with superfluous activities. It is not exactly the luckiest year for you which means minimising your connection with people and circumstances that cause problems for you is essential. Continue to think carefully before making any decisions. Don't waste whatever opportunities or windfalls that come your way. Put aside a little for a rainy day.
In your work, you may experience a better grade of like than in other areas of your life. Although the year will not be a cakewalk, there are going to be moments of glory. You can experience some successes although they may not be huge. As the old saying goes, little fish are sweet. Aggregate your successes so that by the end of 2020 you can at least look back and say that you achieved something notable. Again, a positive mental attitude and sticking to your guns will be your key allies.
If you are in the sales or marketing position, the Metal Rat year should be little more generous to you. If you are hard-working and have a tight schedule in place, you will be able to capitalise on the opportunities that arise. There is one danger that will most certainly undermine your efforts. That is the tendency to indiscriminately share what you have attained. What you should be generous, you shouldn't be frivolous. Make sure that those you share your hard-earned cash with are deserving.
2020 is a year of contrasts for the goat. It brings success and some dissatisfaction as well. Think carefully about the principle of your thinking. This principle states that your thinking is, in fact, your destiny. This determines your decisions and actions in life. This may mean stepping back at times are not feeling compelled to be part of everything that is offered. This relates to both your social and professional life. Know when to bow out gracefully.
On a matter of health, try to keep hydrated. There may be problems associated with a lack of hydration. You need more water and foods that are nutritious generally. Your digestive tract including your dental and oral hygiene may need to be checked and worked on more.
In your relationships don't expect things to be all that hot and passionate. You may be getting down into the routine of life with the person you have chosen as your soulmate. But this doesn't mean you can't ignite those flames of passion once again. This requires effort and reciprocation. Take some time out with the one you love and don't be afraid to be spontaneous. There may be a couple of prime romantic opportunities for those single Goats amongst us.

Monkey in the year 2020 of the Metal Rat Horoscope
---
You may have struggled in your work over previous years. Although this year may also prove to be challenging in terms of your professional goals, you must improve other areas of your life to balance things out. To do this more effectively you must be completely objective about yourself.
What are the key strengths and weaknesses of your character? What are your core competencies? Unless you know the answers to these questions you're not going to get very far. You have to be ruthlessly honest with yourself to make this a better year. Bringing your negative personality traits under control will have a huge bearing on the success or otherwise of your initiatives.
Strangely, some born under the year of the monkey may achieve excellent results in going for positions of authority and leadership. You have the ability and persuade others with your optimism and enthusiasm. Try not to talk over others and listen a little more carefully. This will make an impression on those who count.
You could be entrepreneurial this year but be careful. You want to do something different, perhaps work independently or lessen your travel time to the office. You can do something from the comfort of your own home but don't forget, this requires a great deal of planning beforehand.
Don't trust everyone to easily as this year indicates others may try to take advantage of your good nature. There may be some fears competitiveness from others and possibly even underhanded tactics to bring you down. If your independent business interests require a partner, you need to do even more homework to make sure that you have chosen the right person to do business with. Having said this, don't be impulsive in jumping ship before you have all the facts and figures at your disposal. You need to make well-informed decisions in 2020 or stay where you are.
You help may suffer as a result of stress. You need to take up some meditation or relaxation techniques to help you overcome the repercussions of anxiety on your physical well-being. Yoga is also an excellent choice of exercise to help you deal with these issues.
Fortunately, your relationships should fare better than some of these other areas of your life. For some reason you will appear more attractive to others and if single, can draw a suitable partner to yourself. You are particularly interested in those who are intelligent and stimulating in a philosophical way. Unless a person offers you this sort of intellectual reciprocation you will become bored very easily.
Even if your current relationship sees a lull in your passionate expression, 2020 should still be fortunate for you and can stabilise your relationship in other ways. Try not to divulge too much of your private information to others. You don't want interference from extended family or friends.
Rooster in the year 2020 of the Metal Rat Horoscope
---
You've been a workaholic for some time and the advice for 2020 is to start having fun again. Being serious is, of course, necessary to be successful but sometimes that can become an obstacle in itself. If you're not passionate and having fun in what you do what's the point of it?
2020 is a year when your talents need to be showcased. Don't be shy in coming forward or you may miss valuable opportunities. The basis for your success, however, will come from stabilising your personal relationships and domestic affairs. If you are distracted by anything on the home front it is definitely going to impact on your professional life adversely.
You have to overcome your oversensitivity and tendency to overreact to trifling situations. This will dissipate much of your creative energy and put you behind the eight ball. Overall, if you can manage your internal energies in a positive way, 2020 can be an astounding year and a successful one for the first time in a while. Again, this has to do with finding peace within yourself and weathering the storms of day-to-day life without too much over dramatisation. You've had enough of that in your life!
Many of the problems you've faced financially in your business life will start to resolve now. This is a much-needed departure from the troubles of the past. Whereas before you are distracted and unable to put your best creative foot forward, the coming 12 months will forward to the opportunity to once again do so. This should make you happy which in turn will create even better circumstances for your success.
In your love life, you have an additional upward trend with singles having ample opportunity to meet people of all sorts of persuasions. If you have a problem in your love life this year, could it be that you may have too many choices to consider? It could be that you're finding more peace and that your aura is a little more attractive to others.
If you are married, this increase in magnetic appeal may cause problems if you are drawn to others outside the marriage circle. You need to draw a line in the sand and know exactly where your bread is buttered. Maintaining good social contacts is not a problem but complications can arise if you cross that line.
You can expect an improvement in your health this year. In particular, continue on your path of good nutritional wisdom. Good food and a balanced diet with ample rest and exercise will play out in every area of your life positively. Be careful with cars and other electronic and mechanical devices. It's best to avoid using these things if you are in an agitated state of mind as you are likely to fall prey to accidents.
Dog in the year 2020 of the Metal Rat Horoscope
---
If you were born under the year of the dog, 2020 is looking like a super successful year for you. As a result of your loyalty, which is part of your natural temperament, that will be reciprocated by friends, family and business associates. Your determination coupled with the support of those you love and respect will amplify your opportunities for success in 2020.
Unless you fear success or have problems choosing a pathway ( yes, there will be quite a few opportunities presented ) there is no reason for you to not climb the ladder of opportunity and lastly improve your professional life and personal lifestyle generally. Your social life will also be catapulted as a result of the Metal Rat influence.
Big changes are afoot for some of you and this may also be precipitated by friends. You are listening carefully to what others have to say and may integrate their words of wisdom into your lifestyle with the consequent results being a positive change. This will result in prosperity for you.
Don't leave what you've done previously. Capitalise and build on the strengths of previous years. Often people fail to reach success because they get three-quarters of the way through the initiative only to give up. Don't be discouraged. You can achieve what you set out to do. This also means balancing the good with the bad. Doesn't mean moving forward blindly even though you at work out of some concept. You must also learn not to overcapitalise and when it's time to break free of something.
There may be educational leanings this year. This could be a new course of study or perhaps improving your skill sets in the specific area that you work. In any case, there is an intellectual expansion which will hold you in good stead moving forward. You can do well in your exams and even better if you associate with people who are sympathetic to what you're doing. They can offer help when needed.
As far as your health is concerned, you may find that any lingering problems can start to improve. You become more conscious of the fact that your lifestyle, state of mind, diet etc have a marked influence on how well you feel. Making this important connection can only serve to improve your well-being generally.
There are opportunities to further your relationships and this may come through the most unexpected sources. Friends may suddenly turn out to be lovers. Both people you previously thought were not of the right calibre will surprise you. You may start to see compatibility in those characters that you thought were of no value. This means you are opening your mind the greater possibilities in your personal emotional life.
If you're currently in a relationship, dwelling on the negativity will only erode your relationship more. Try to get back to that initial experience you handle the good, the attractive and noble aspects of the person you fell in love with. Rekindle the old flame by finding the good rather than the bad. This will be reciprocated and therefore, your relationship can even from a state of weakness, rise and become great again.
Pig in the year 2020 of the Metal Rat Horoscope
---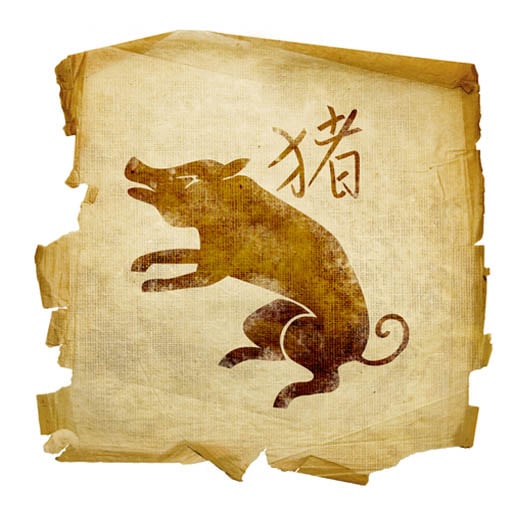 There is a distinct improvement in the life of those born in the year of the pig during 2020. You are sensing greater things around the corner with more optimism being part of your personality now. You have a positive view of what can happen in your life. Believe it or not, is this positive spin on your attitude that is going to be the deciding factor of your success in the coming 12 months.
You are not afraid of slow and steady progress, unlike most. This is because your personality is also more of a plodding nature. Therefore, 2020 is a year of growth and although it may not happen immediately, you have the quiet confidence to move forward knowing that all the things come to those that wait.
You have to "breathe" in your career this year. That means knowing when to stop and when to start. Overwork for a protracted period will have a deliberate effect on your health. It's important to pat yourself on the back and give yourself credit where it is due. Take time out if you need to have a breather. Collector energies and consolidate your position. You need to create a great foundation for springboarding into bigger and brighter success in the coming months.
Finding harmony between recreation and work will also be a great balancing act. If you develop a taste for travelling, you might decide that you prefer the holiday the whole year rather than get down to the serious business of improving your business and your work status.
Work on your problems systematically and don't cram work to meet deadlines. Get good scheduling going early on in the year and you will be surprised at how much time you have at your disposal. That's when you can really enjoy your vacations rather than worrying that you haven't completed your work or meet your deadlines.
Make sure that the food you eat is prepared well this year is your health may suffer from indigestion or toxicity as a result of foods that don't agree with your system. Exercise adequate and make sure you reduce the amount of fat in your system. Stick to a clean, nutritious diet with an emphasis on vegetarian and natural unprocessed food. This will not only make you feel healthy physically but will sharpen your intellect and your awareness.
This is an exceptionally lucky year for your romance prospect. You can feel your passion and energy for love rising. Whether you are married or single you will want to connect with others and have a strong yearning for love and compatibility. Don't be afraid to meet people on the spur of the moment. If someone offers you a chance at a blind date take it. Other than the usual day-to-day disagreements, this should be a fun and sensual year. Remember always to communicate how you feel even if it may be unpleasant for the other person to hear what you have to say.

RELATED ARTICLES: