YOUR WEEKLY STAR SIGN ASTROLOGY FORECAST by Dadhichi Toth
Week ending April 11, 2020
Mars and Saturn Separate. This Is One Celestial Divorce We Will All Be Happy about!
Most of us can take a breather now as Mars swiftly moves away from the powerful conjunction of Jupiter, Pluto and Saturn.  You may still experience some frustrations. Mars and Saturn now occupy the 11th house, a favourable direction. You may have mixed feelings about being social, and at the same time having to distance yourself from anything social whatsoever. This coming week is about balancing your social needs with the requirements of law and the health and well-being of society at large.
Dynamic Sun is empowering the sign of Aries now for the next few days. If you have a little time up your sleeve you couldn't find a better time to enhance your physical strength, stamina and immune system. The Sun transiting Aries blends vitality to our physical beings.
Fortunately as well, the trine aspect of Venus to these hard military conjunctions befalls everyone a little relief as well. Venus is transiting the third house of the natural horoscope and except for the 5th and partially the 6th; there should be a renewal of good feelings. The third house shows a need for greater social communication, entertainment, creativity, song and dance!
Adjusting to new forms of communication is on everyone's agenda. This may actually be quite a steep learning curve for many who neither had the ability or inclination to learn anything about the Internet and digital or virtual worlds. The time has come for those people to step up and adjust themselves to this new global paradigm.
Contact me here if you have any questions. Time permitting, I will answer you in a reasonably short period of time [email protected]
LATEST NEWS: CORONAVIRUS UPDATE
Stay safe.
Here are the weekly horoscopes for all 12 signs of the Zodiac for the week ending April 11, 2020.
12 zodiac signs weekly forecast
ARIES WEEKLY HOROSCOPE Week ending April 11, 2020
Your health and immune system should remain reasonably impervious to any health threats during this current cycle. The reason for this is that the Sun, representative of vitality itself, is transiting through your Sun sign. Aries is its most powerful placement. But you mustn't let your guard down. Complacency is the enemy right now.
Sometimes overconfidence and pushing yourself to the limits can be the very source of the problems you encounter. Healthwise, you take any risks. By the same token, you may overestimate what you can actually cope with. This relates to both your exercise routine and your workload.
Relationships are fortified by the position of the Sun as it aspects the seventh house of intimate relationships. This is further infused with the energy of Venus, trining the same sector from Gemini. Use this time to solidify your relationships, spend time talking and communicating and deepening your love with your significant other. The third house placement of Venus is wonderful in terms of communicating your feelings.
With the exit of Mars and Saturn from your 10th house, you certainly feel greater opportunities arising now. It's like a load has been lifted from your shoulders. It's quite a dramatic relief. You must, however, not let your moods get the better of you. You are still feeling wound up. If volatile emotions are underpinning some of your relationships and decision-making processes, this may undermine you. You may not even be aware of how it is doing so.
It will be easy to think that you've lost something rather than gained it. It's a matter of giving your thinking and upturn especially now that the week commences with an extraordinary path trial conjunction of Jupiter and Pluto. This means they are in the exact same degree. You will be seeing walls are crumbling, political and competitive energies are dominating your workplace. Steer clear of this and keep your nose to the grindstone. Things are getting better for you.
TAURUS WEEKLY HOROSCOPE Week ending April 11, 2020
The Full Moon on the eighth is an excellent omen for relationships, business partnerships that any association with the general public. Put it out there Taurus. This lunar cycle is also is excellent for any sort of interaction with co-workers, employees or others who serve you in some capacity.
You must be cautious not to allow your emotions to get the better of you especially if the standards of these people aren't up to yours. Being exacting may find you out on a limb with those you work with. You will become impatient and want greater and more efficient results. Unfortunately, others may not be able to keep up with you and this could create some into office or workplace tensions.
Those of you working at home online need to work on aspects of your business that highlights service and differentiate your capacities from others. Motivate yourself to approach your work differently. That may be difficult if you become habituated to certain ingrained patterns.
Your ruling planet makes great headway in the finance sector of your horoscope this week. Being in Gemini it gives you a slightly quirky angle. You want to experiment and explore different avenues that are open to you. As they say, necessity is the mother of invention. It may be as a result of what's been going down worldwide that you've been more or less forced to try different things.
You have many ideas but may also be torn in terms of which direction you should go. Continue to explore the possibilities without making a firm commitment yet
Keep things light-hearted and accept that there may be several concurrent lines of income opportunity that you should pursue. This week is not all about being exclusive. Keep an open mind and you might just find yourself getting a better position or money you haven't anticipated.
GEMINI WEEKLY HOROSCOPE Week ending April 11, 2020
You are feeling rather odd this week with the North Node in the very last couple of degrees of your finance sector. It has spent some time here shaking up your material values. At last, you're starting to make heads or tails of your financial circumstances.
You are trying to mix things up, solving problems with a lateral approach. This will expand your circle of financial influence in different ways. It's important to not move too far left of the dial. You may alienate others who would otherwise be happy to part with money for your professional services. There's an old saying that says think as you like but act like others. This week seems to highlight this fact.
With Venus transiting your Sun sign you have all the hallmarks required to attract love in your life. If physical and social connections are possible, which is likely, don't let that hinder you from connecting with groups online. Book into some seminars, spend more time extending your social reach through Facebook, Twitter and Instagram. There are friendships to be made and setting a foundation of intellectual interests may work to your advantage in the long run.
If you're not able to step up one or two on the ladder of success, your spouse or significant other may start to help. You derive positive benefits from their work. There may be a flow-on effect from this as Jupiter, the general significator of your partnerships fully aspects your zone of domestic and mental happiness.
The confusion you felt in your workplace and professional direction is easing. This has been due to the rather woolly conjunction of Mercury and Neptune in your 10th house. You can't help everyone, a professionally, you've probably been playing the role of martyr for some time now. Step away from that role, ask others for some help if you need it.
CANCER WEEKLY HOROSCOPE Week ending April 11, 2020
Your imagination is fired up and now that the dust has settled, don't be afraid to put pen to paper or fingers to keyboard to ask for what you want from your employer. You may feel nervous given the current context that you find yourself in, but nothing is going to happen if you don't ask.
You feel as if a cloud is over you right now and this will be more intense when your ruler, the Moon is full on the eighth in your fourth house. All things domestic will float to the top of your task list. As long as you tackle these issues one by one rationally and methodically, things should go smoothly.
Don't make changes on a whim or as a knee-jerk reaction to some emotional issue that arises. Plan and wait till the next morning before sending off those angry emails to people that have been annoying you.
You identified with what you have, what you earn and do things of sentimental value. Due to the transit of the Moon in the second house, the first few hours of the fifth might be worrisome financially. Don't give it too much thought as you can communicate your way out of any problems. The seventh you'll be in contract mode. Work through the things that are not satisfying you and eliminate them if possible. You have to be a little more hard-nosed to get what you want out of the deal.
With Jupiter and Pluto remaining in your seventh house try not to get involved in power struggles with the ones you love. There are indeed issues servicing now the stem back possibly, to your childhood. You may make yourself sick worrying about how someone thinks or feels about you when in fact that is all projection from your own mind.
LEO WEEKLY HOROSCOPE Week ending April 11, 2020
The third house full Moon is an excellent position indicating greater emotional courage. For fear of hurting other people's feelings, you may have been pulling back, suppressing your own emotions with negative consequences for you. You have to be honest and this is intimately linked to the level of courage that you can muster up right now. Don't be afraid of other people's feelings. As you well-known, the truth will set you free.
You may be getting angrier things that you can't control. The hard aspect of Saturn and Uranus takes place in the very strong angles of your horoscope. Your career may be subject to Draconian laws and instructions that you may react to. As if it's not enough that the whole of society is imposing what appears to be martial law, you can't quite fathom why you need to put up with that at work. God forbid if someone within your domestic circle is also ruling things with an iron fist. You will retaliate.
The tension you feel this week can be well directed if you have focus and a clear view of what you want to achieve. You have to adjust your part-time schedule because some of the things you planned, may need to be done in seclusion now. That requires a whole new set of skills.
You may have a great opportunity for mobility after the eighth, although that may, of course, be subject to your local rules and legal regulations under the current circumstances. There is nothing, however, stopping you from travelling intellectually, using your imagination and this time to plan more effectively.
Right now you are seeing where you may have been remiss in preparing for the unexpected. Spend some time alone re-evaluating where you're, we'd like to be in what ways you can get there. There are always alternative routes.
VIRGO WEEKLY HOROSCOPE Week ending April 11, 2020
The Full Moon takes place in your second house of finance and income on the 8th. There will be a lot of focus in this area of your life. Some of the ancient astrologers deem the second house of the horoscope also relate to one's domestic and family life. You could get caught in the crossfire between people being too emotionally invested in some idea or plan.
There is a tendency to get caught in the crossfire. You may be frustrated if you're amongst people who are getting on. This period may be testing your patients to the limits. The best advice this week is to stay in your own little space even if it's a little difficult, and not become embroiled in disputes where you may have to take one side over the other. This week may be a case of divided loyalties.
One area of your life that should start to become much more satisfying is your profession. This is going to become increasingly important for you now. You feel as if you can direct some of the frustrations of your personal and cultural life through this area. You will do that successfully.
The reason this is so is due to the excellent transit of your friendly planet Venus through the upper part of your horoscope. You have a chance of reigniting your creative juices through this most positive transit. Part, culture, and even ever so slightly social line of activity, as limited as it is, will bring great satisfaction.
The trine aspect of Venus to Saturn stabilises your love and relationships. Friendships will also start to crystallise at this time. If you've been confused about the nature of a relationship right now, whether friendship, romance or spiritual, that clarity may emerge later in the week. The secret is to not try to show us square pegs in a round hole. To a large extent, you'll have to allow the relationship to tell you where it wants to go.
LIBRA WEEKLY HOROSCOPE Week ending April 11, 2020
Your ruler, Venus makes its way into your ninth house of higher learning, journeys and education. You're caught up in a difficult global situation with everyone else right now. For you, however, education is going to be valuable, even a golden key. You will be roused in your interest in unusual topics which will expand your intellectual and spiritual horizons significantly now. You feel constrained by the typical subjects and conversations you've had of late.
There may be some of that comes into your life, possibly a woman, who has some deep insights and who resonates with where you're at right now. This relationship could strengthen but later in the week, you must be on guard as other feelings may emerge. Drawing the line between Platonic and sexual developments may be a tricky decision.
As the ninth house of your horoscope also governs journeys, there may be some rearrangement of schedules necessary under the current global crisis. Don't postpone refunds if there is a guarantee on tickets that may have been purchased previously. It's a troublesome time because while you may be comfortable postponing, not knowing when you're able to do so, a further spanner in the works.
On a social note, you can connect romantically with others at a distance. Venus, the planet of love ensures that foreign friendships you make now may have an even deeper meaning than you have superficially thought possible. This will take time but for the time being, foster friendship and a spirit of understanding with each other.
The Full Moon takes place in your Sun sign and can shine a light on some of your inner needs. By understanding what you want and not needing others to fulfil that, makes you a stronger person. Your increased self-confidence will be noticeable by others and this will provide you with an additional blast of respect from people generally..             
SCORPIO WEEKLY HOROSCOPE Week ending April 11, 2020
If you're starting to feel hot under the collar, it's probably because you're not getting enough physical motion and your breathing is a little shallower. With the intense transit of your ruler Mars with Saturn over the last couple of weeks, you've had to bury your feelings, suppress your anger and patiently wait for things.
This is taken longer than normal for plans to transpire. Try consciously increasing the depth and mindfulness associated with your breathing. Slow your pace and try not to worry too much about the things that others are doing in your immediate domestic circumstances.
Concerns relating to a maternal relative are indicated by the recent Mars Saturn conjunction. This has taken place in your fourth house. Unfortunately, if you're at a social, physical distance this may present you with difficult choices. Should you stay, should you go at further risk yourself and others?
The Full Moon on the eighth is important as it takes place in your 12th house of compassionate service, hospitals and lowered vitality and health problems. This either relates to this person in question or yourself. From the 8th till the 10th health needs to be taken more seriously. Don't take any calculated risks either physically with your health or finances. The 12th house of your horoscope is a great deal to do with expenditure and to put it bluntly, waste.
In your relationships, you continue to pursue the path of radical individuality. This is a problem with that as long as your partner or significant other is on the same page. You may find yourself a little bored, needing greater excitement and variety in your relationships. You must do everything at your disposal to meet those needs within the relationship as it stands.
You may be forceful in trying to extract money from others. Don't push your employers even if you feel dissatisfied or somewhat short-changed for the time being. Patients will win the day.
SAGITTARIUS WEEKLY HOROSCOPE Week ending April 11, 2020
Some of the terms and conditions that have been laid down don't at all meet your expectations. This will find you in a rather disturbed state of mind. You may find it difficult to break free of this mood. That will annoy you as much is the problem at hand. You could find some way to sidestep these internal conflicts.
If you've been basically if you've been passively and aggressively holding onto your feelings, you may now explode. Once words leave your mouth however, there is no taking them back. Take a few deep breaths and step back from the situation. Play the waiting game in seeing what others do before retaliating. If you act too quickly you may regret your decision.
Setting up a better social environment within the confines of your own home may not be easy but it's possible. Mercury and Neptune show just how idealistic you become about creating a safe haven, a place where you can meditate and understand yourself and your loved ones more easily.
There is also a strong creative element associated with the exalted Sun in your fifth house. During this current cycle, you will feel a distinct lift in energy or round. Although you may have a very clear idea of what you'd like to do creatively, there may be distractions from all sorts of different areas right now. Don't get sidetracked by people who want to erode your time for their own selfish ends. You must delegate, and draw a line in the sand.
The sign in Aries releases a lot of internal, spontaneous and creative energy. This is one of the friendly signs to your Sun sign of Sagittarius. It can give you a much-needed boost in life generally. Part of making this flow better involves scratching and keeping your body more limber. You've had a creative block till recently but now, you must make hay while the sun shines.
CAPRICORN WEEKLY HOROSCOPE Week ending April 11, 2020
During this coming week, you may find yourself surrounded by naysayers, whingers and people who want to burden you with their problems. What may be annoying is that you realise their problems are nothing compared to the vast majority in the world right now. Remember, misery loves company.
It's imperative to shut people down early, quickly if they happen to be dumping their problems and expectations on you. You have your own issues and, it's not that you don't want to be compassionate with others, but there's no point to people being miserable, especially if you can't help that person. Step away and realign yourself with positive people this week.
As the Sun transits your fourth house in its exaltation sign of Aries, there are important developments not only in your domestic environment but within your emotional environment. You're developing greater confidence in your style will win the hearts of not only family but friends and strangers alike. You have a prime opportunity to use these forces of nature to gently persuade others along the lines of your thought. If you have plans, ambitions and deadlines, you can use your ingenuity at this time to fast track things.
The Full Moon on the eighth is very telling of your professional life. Things can open up for you in this area and you may make an emotional connection with your boss or another important manager in the "food chain". The degree of success seems to hinge on how emotionally invested and happy you're in what you're doing.
Perhaps this global crisis gives you the chance to wind down, settle your feelings and really start to enjoy those parts of your work that first drew you into it. Continue to improve yourself and connect with others through the mechanism of sharing ideas and emotions. This can only enhance the quality of your work and your future success.
AQUARIUS WEEKLY HOROSCOPE Week ending April 11, 2020
The separating aspect of Mars to your ruler Saturn is a wonderful and relieving celestial happening. You still have the same drive and energy without the risk involved. You've had time to constructively rearrange some of your affairs and your planning. Keeping accurate time records and scheduling yourself appropriately will make you even more productive now.
The recent conjunction of Mars and Saturn also indicates possible extremes in temperament and health. There may be days where you are feeling really up and other days where you don't quite know why, but you feel out of sorts. This is not necessarily a health problem, rather one of vitality and positivity. Try to lift your energy by feeding use of information, news and stories from legitimate sources. If possible keep that news on a positive line of thinking.
The full Moon on the eighth ushers in a new period associated with your higher educational pursuits and possibly even legal matters. For those of you that have had thorny and entangled legal issues for some time, this full Moon opens things up for you. You may need to have a heart-to-heart with your legal advisor or lawyer.
Don't be afraid to speak your mind and vent your spleen if you must. You feel as though you've been hamstrung, held back by bureaucracy and people who are putting you on the bottom of their in-tray. You've got to kick a few butts to move things along.
Relationships are still under the hammer due to the aspect of Mars and Saturn in your seventh house. The relieving factor is Venus, transiting your fifth house of love affairs. If you must, make a date, even if it's in another bedroom of the house. Don't forget the candles and red wine.
PISCES WEEKLY HOROSCOPE Week ending April 4, 2020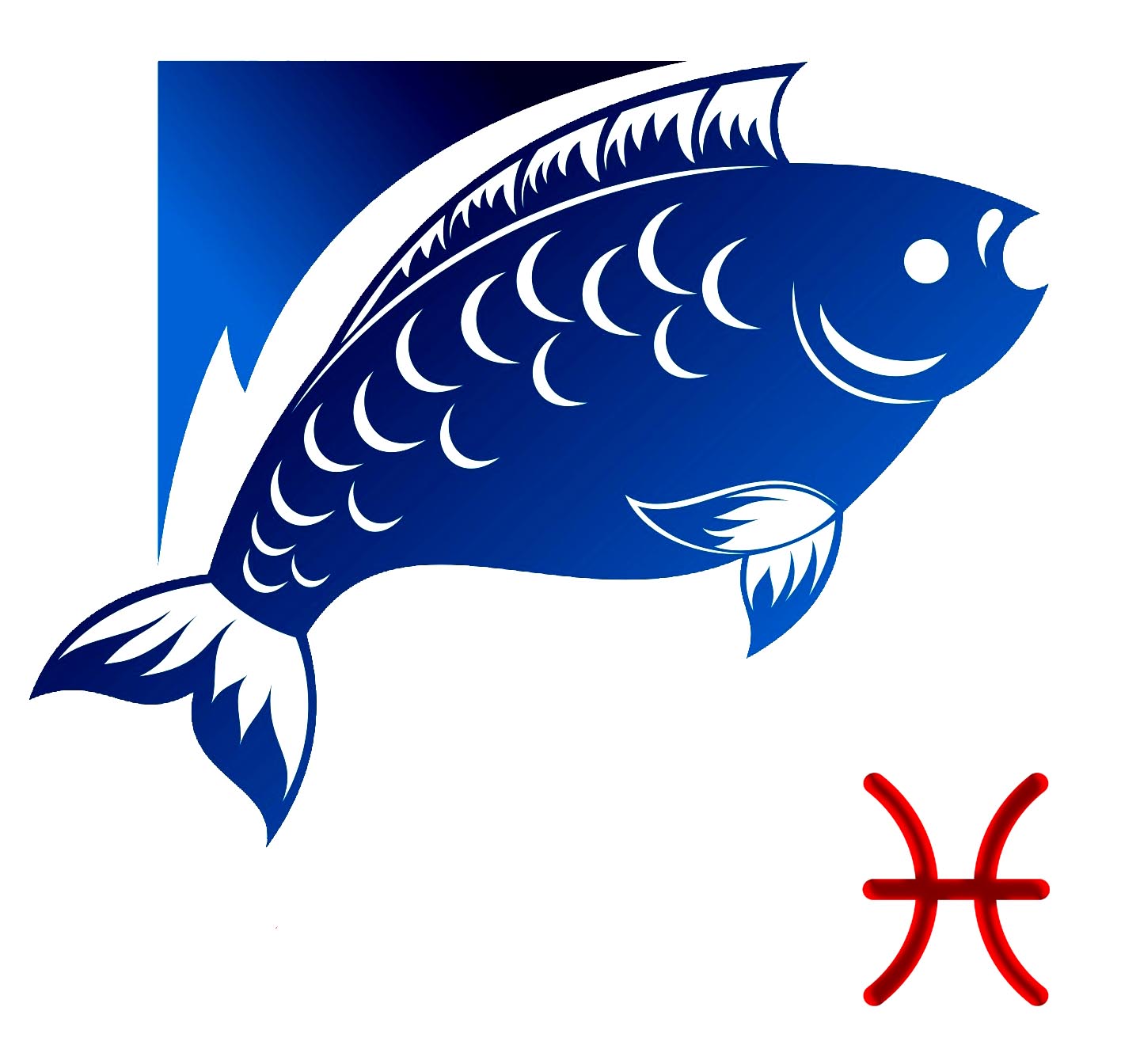 You have to sort out finances this month. The full Moon will make a point of that transits your eighth house. This has to do with your shared resources, money that's earned jointly with others and possibly even wills, legacies, inheritances, gifts and superannuation or retirement savings.
Some of you may be looking at accessing that money if you find yourself in difficult financial circumstances currently. There should be no problem accessing those funds. Your only concern is that you have to spend that money. Stop worrying and hand it over to Providence. The universe has an infinite supply to provide you if only you'd open your mind.
You're still feeling a little weird where relationships are concerned. As the North node of karma completes its transit through your fifth house of love affairs, there may be a shadow cast upon your emotions. Your own or the other person's feelings in this relationship may be called into question. Don't force the issue. Things will blossom of their own accord in due course.
Trust also in the process of knowing what is best for you. Sometimes you're not going to have the passion that you seek. Sometimes communication lines are frayed. Don't call your partner. Give them space and air to breathe. This will ensure an open and respectful dialogue when the time is right.
Dental work for your children if you're a parent may be on the cards. There may also be a need to educate them better in the ways of money. These tie in with your own financial karma right now.
In the coming days, your career is set rather big change. Expect the best but prepare for things to go exactly as you have planned. As the Boy Scouts used to say, "be prepared".
Latest from Astrology.com.au
All the latest News and offers for your well-being