YOUR WEEKLY STAR SIGN HOROSCOPE by Dadhichi Toth
Think Big and Dream even Bigger!
This week Mercury transits into the sign of Sagittarius. Sagittarius pushes us towards new horizons. The key phrase this week is therefore, Think Big and Dream even bigger! The Moon also moves through the signs of Gemini, Cancer and Leo. These zodiac signs are the elements of air, water and fire respectively.
The elements in that order will be activated this week. First comes intellectual and ideate tendencies followed by a spirit of emotionalism and only then when the Moon finally hits the fire sign of Leo, where it can generate the creative energy it needs to inspire everyone.
The other really big astrological news which occurs on November 29 is the stationary direct movement of Neptune. This outer may have been significantly sidestepped by us while it's been in its retrograde motion months. Neptune is the idealism we strongly cherish and nurture.
In its retrograde movement, ideals and even philosophical beliefs have come under greater scrutiny, even massive revision. Look at how the churches have been functioning during covert. Not only have our social and cultural norms been undermined, the religious and community-based philosophies of also now disintegrated to a large extent in terms of the group dynamic.
The 'go inside' message also has deeper implications spiritually. Going inside is not only a reference to our activities in the world but also relate to mental activities. Withdrawal is necessary for greater clarity and understanding of the mechanics of your psychology.
The Sun is entering a more vital cycle as it moves closer to the trial of Mars over the coming week and 1/2. This week you'll start to feel the buildup of physical energy. There will be strong connectedness of these fire planets which are also now in fire signs.
The Australian Federation chart of 1901 has Aries rising. This means Mars is currently transiting the ascendant of the Australian chart. These fiery planets working so nicely together in this triangular disposition, so it's no wonder there's a heatwave going on.
As the end of the year draws closer, it's interesting to note that just as most of the planets were retrograde for much of the year, with the about-face of Neptune, we now see all the planets in forward motion. Let's just hope that this is an omen for better things in the coming year.
STAY SAFE
Here are the weekly horoscopes for all 12 signs of the Zodiac for the Week of November 29 to December 05, 2020
Your weekly STAR SIGN horoscope
12 zodiac signs weekly Star Sign Horoscope
ARIES WEEKLY HOROSCOPE Week of November 29 to December 05, 2020
With Mercury transiting into your ninth house midweek, the curious nature of this planet will activate your mind and sense of adventure. You are empowered from within and your spiritual aspirations will make an impact on your practical life. Harness your inner power and focus this on your domestic affairs as much as possible.
You are questioning your values and this is a good thing. Take the time to re-evaluate the reasons you believe what you believe. Often there is such a cultural backlog of conditioning that it's hard to wade through this to the core values that sit comfortably with who you are at this stage of your life. You mustn't be afraid to shift your belief system but this doesn't necessarily mean you have to share these private decisions with anyone.
You connect with family members from a level of compassion and open honesty to make your life at home much more pleasant for all concerned. You could be at odds with others as you endeavour to stamp your individuality on the environment. In doing so will find others not quite as accommodating.
You must increase your educational qualifications. You'll feel more confident having a broader range of skills at your disposal. In fact, you've been feeling a little inadequate in the company of those who possess more impressive credentials.
Perhaps you've been overlooking some of the great skills you already possess. These have been gained over time, with hard work and common sense. You don't necessarily need to have tertiary degrees etc. to be successful. Be prepared to act on a legal matter coming to light.
Your thinking deeply about relationships as well. With Mercury and Venus together in your eighth house of deeper emotional issues and intimacy, strongly draw your attention now as well.
TAURUS WEEKLY HOROSCOPE Week of November 29 to December 05, 2020
Venus and Mercury are still at work in your seventh house of significant relationships. With the passing of the opposition of your ruler, Venus, to Uranus that high-strung energy may have been overwhelming. The tension of the previous weeks is relaxing now. You are probably also feeling more settled in your relationship. If there have been questions in your mind, they may resolve now.
A new partnership will be subject to intense ups and downs. This is shown by a lack of confidence and wavering mentality. If you still feel like you need to know more about someone, your detective-like mind will kick in. You'll be ferreting out important information about them. Be prepared for the truth. Shared money is important now as well, so be clear about your expectations.
The only danger is holding onto the past and making more out of something that is there. You've been giving too much of yourself to someone or some ambition and it's eroding your time by taking you away from the very things you treasure most. You've been too freely available giving away what little time you have.
You must reclaim that and only then will you begin to empower yourself again. Thoughts of the past can crowd your mind but whether these thoughts come from? It's as if you have no control. The trick is to find something to occupy you, something that will give you a sense of creative self-empowerment. In this way, you will become the master of your mind, not the slave.
This phase can show you're feeling a greater interest of others. This is normal for these sorts of transits. They should be used positively for self-reflection. Remain clear-headed about what your goals and directions are. You must also never be apprehensive about asking help for help to those very people you've assisted in the past. Use this exercise as a means of deepening your understanding of friends' true motives.
GEMINI WEEKLY HOROSCOPE Week of November 29 to December 05, 2020
Mercury moves to your relationship sector on the 4th. Mercury is your ruling planet and the for its presence in any area of your horoscope being a strong focus in this area of your life. This week, you need several different hats on hand as your workload, social responsibilities and family demands are making it harder for you to deal with them with just a single hat.
This will take quite a bit of creative management and clever negotiation with people in all different directions reaching out to you to fulfil their varying needs. Prioritising your schedule is essential during this cycle. You mustn't lean on friends. By the same token, if you're not completely self-reliant you need a hand get through the workload now.
Mercury and Venus are transiting your sixth house of work currently. There is a strong identification with what you're doing on the work front. Greater communication has been fostered between you and your workmates. It's great to have a clear demarcation line between what business and what pleasure now.
The presence of Venus in your sixth house shows that you are keen to express yourself through the work that you do. You not only want to complete the task, but you also want to express some measure of creative skill in what you do. You are ready for some recognition now. Bring the force of your personality into your work environment. Some fascinating new people may end up working with you. This will broaden your horizons and focus you on your deeper latent talents.
You feel that opportunities are available to live a more creative, exciting life. Venus in the sixth house also indicates some fun times. This could be the office party or an outing with those you work with. It's a great time to celebrate as we move into the festive season.
CANCER WEEKLY HOROSCOPE Week of November 29 to December 05, 2020
The early part of the week will be focused on matters of the heart. Your fifth house is receiving the powerful vibrations of Mercury and Venus now. Mercury exits this area on the 4th, midweek, bringing your attention to some outstanding work matters. Up until the 4th, work on understanding your past. It will give you an insight into where you're going in the future. You can't understand what's going to happen if you don't understand what's just been!
Although you may not want a deep love affair your sexual and physical needs may be strong at this time. You mustn't live your present experiences through the lens of your past. If you've experienced any guilt over this it's better to pass on the opportunity. Your past karma planet is transiting this area. Matters you thought had been completed may arise over the next month or so.
When Mercury enters your sixth house, the latter part of the week will be work, work and more work. You will either receive some correspondence or need to instigate some discussions on these matters. There's nothing more frustrating than unjustified, pointless meetings.
What's even worse, is when there's no fixed agenda or outcome to those meetings. The result is having yet another useless meeting. You're tired of these circular workplace activities. Unless something's said and you take a stand, nothing will change. Make sure to offer a practical alternative.
You're thinking about how to best utilise your work time. Although your career seems set to reach a new plateau, you need to harness your energies. Don't let your health or irritating people impact your well-being. Don't allow reduced vitality to become an obstacle to greater achievements.
Listen to your body signals. Have that check-up to reduce your worry, if nothing else. If you're confused about what you want professionally asked a friend for help. They may have the answer to your questions. Consider alternative paths. Only you can decide if the advice is of any use.
LEO WEEKLY HOROSCOPE Week of November 29 to December 05, 2020
You feel more domesticated with the dual transit of Mercury and Venus in your 4th house right now. Venus will continue to remain there for some time. Mercury exits on the 4th and distracts you from domestic needs to a stronger sense of soulmate ship with someone.
You find yourself in a position in which there is a greater interest in domestic affairs now. You're emotional about family affairs and may reach out to those family members that you've been disconnected from for a while. Diplomacy and charm will be a big plus in aiding your efforts at reconnecting and improving some relationship on the home front.
A new romance is on the horizon. For some, the past, South Node transiting there with the Sun could indicate an old flame re-emerging. There will at least be some reminiscing about the past, romance and the possibility of reliving some of those moments again.
As the Sun, your ruler slowly urges towards the triad of Mars, you feel an uplift in your energy levels. You need a good plan to ensure that you don't dissipate that power. Focused attention and increased willpower bring great success now. You are clear on your objectives and what your chosen path means in the higher sense. That's the result of Mars transiting through the ninth house of your horoscope now.
The stationary and direct movement of Neptune in your eighth house is also probably more significant for you than many of the other signs now. Your eighth house unleashes tremendous subconscious energy. It can be an enlightening transit where you are finally able to piece together the jigsaw of your life. This may also be a period of solitude as these deeper matters need your undivided attention to work through them.
With Jupiter and Saturn poised to exit your sixth house of work matters shortly, you will be forced despite yourself, to tie up any loose ends there. The sooner you get that done, the sooner you can relax and ease into the Christmas spirit.
VIRGO WEEKLY HOROSCOPE Week of November 29 to December 05, 2020
You're multitasking now with your ruling planet Mercury and also Venus transiting the third house of your solar horoscope. This week starts with the dual pairs of the moon and Uranus and Mercury and Venus in opposite signs. This creates a quirky mixture of progressive thinking and creative desire.
The intensity of the Venus opposition your earnest has calmed down but there are still remnants of your need to protect something unique at this time. It's almost as if you're making a last-ditch effort to prove that this year wasn't completely wasted. There's still time.
As your ruler moves out of the third house, your mercurial spirit brings attention to the family. That's midweek. The Sun and South node already transiting this area of your horoscope. This period is about recognising the strength in your family dynamic rather than continually bringing up those old habits or patterns. This is been undermining your family, possibly an unconscious manner. You have to let bygones be bygones.
You should enjoy the coming shift in energies from Jupiter and Saturn. Right now, you may still be feeling as if you're creative needs haven't been fully met. You are also mindful of the fact that there have been greater priorities and you been happy to somewhat sacrifice your time and energy into the priorities of practical life.
It's okay to start planning now because when Jupiter and Saturn transit out of this fifth house, you will feel an immense sigh of relief as these troublesome energies relax your creative flow. It's time to reconnect with those you have a close working association with. You're restless but will need to accommodate their needs if you want their assistance in an upcoming project.
For those of you who aren't necessarily sociable with co-workers need to be careful that your standoffish nature isn't misinterpreted as snobbishness. Don't waste valuable time sending mixed messages. Communicate and re-engage. Put your thinking cap on and effectively plan your work schedule better.
LIBRA WEEKLY HOROSCOPE Week of November 29 to December 05, 2020
While Mercury and Venus, your ruler, transit your second house you're still firmly entrenched in some important financial decisions. Multiple opportunities for earnings arise now. Making decisions on these matters may not be a simple thing. You could be equally torn between two options now. Don't resist what's happening but at the same time, don't make any firm decision.
Mercury, and is your third house of negotiations on the 4th, and you'll feel this energy midweek as it does so. The third house stimulates your thinking, your ideas in your planning. This is also strongly connected with your desire nature and your ability to do something you previously felt nervous about.
You are recognising some facets of your past that can now be reintroduced into your work methodology. There may have also been techniques used to wind deals in the past, to win over people and to persuade others of your position. You must recollect those talents and employ them now.
Jupiter and Saturn will soon exit your fourth house. Whatever problems you've had, especially if that happens to relate to the maternal side of your family, can be resolved now. If you feel that something needs to be set it's a good time to do it. Bury the hatchet if there have been some unkind words or actions in the past. Don't carry that forward now.
The Sun and Mars enter a favourable aspect now and this empowers your mind. Be careful that you aren't too forceful in the way you present your ideas to others. communicating with others will be more difficult, especially if others are being obstructive, even combative. This makes you less likely to communicate your ideas. You also have a feeling that others aren't being completely honest.
There's the possibility of them holding out on you for some reason. Stop trying to figure out their motives. Get on with your work. Frustrating interactions are, therefore, to be expected. You'll more than likely keep your thoughts to yourself.
SCORPIO WEEKLY HOROSCOPE Week of November 29 to December 05, 2020
Are you fully utilising the attractive energies of Mercury and Venus now? While these planets transit your Sun sign, it's imperative to make as big an impact as you can on the world around you. You should be feeling a lot more self-esteem and personal power. Recently you've become more self-conscious than you should. Simply relax and accept yourself of who you are. This will turn out to be a distinct advantage for you over time.
Your contempt for someone or something may well be meaningful. It may, however, be matched in equal measure by someone as wilful as yourself. You may hear some truths about yourself that aren't too comfortable with. They certainly won't be complimentary. Your vitality is up but continues to improve your diet and do more exercise.
On the 4th, Mercury makes its way into your second house finance. Everyone wants to earn more money but what happens sometimes those critical spurts of growth in companies and individual initiatives, can often become overwhelmed. You need infrastructure, systems and a new way of doing things if you're serious about attracting success on the scale you are thinking of.
You're over-informed and this is confusing you. Keep things as simple as possible to drill down to the truth of any financial matter. Improved finances are a likely outcome. You can expect a bigger pay packet, a bonus, or an unexpected tax return.
This week, whether you go to a 5-star restaurant or small canteen in a backstreet, it's the company you keep that makes an event memorable. In the matter of friendships, take your time to establish the true value of someone you meet now.
Mercury gives you a desire to communicate money ideas and to hatch new business schemes. The influence of Eunice on Venus and Mercury is now passing. This destabilises your relationships for a while. You're still feeling a little shellshocked or uncertain about some relationship. On the 4th when Mercury moves, they also shift your concerns from the more personal, to the more pragmatic and financial elements of your life.
SAGITTARIUS WEEKLY HOROSCOPE Week of November 29 to December 05, 2020
Mercury activates your curiosity midweek when the transits from Scorpio to Sagittarius, your Sun sign. Venus will remain in your 12th house. The 12th of Venus is often associated with luxurious or excessive tastes. The 12th house is also a zone of expense.
Expect a lot of working behind the scenes to get projects off the ground. This may also have to do with getting your life back on track, generally. You feel out of step culturally. You are increasingly uncomfortable within your chosen social circle. Before expanding your circle of influence, you need to do some deep soul-searching.
On a financial note, expenses need to be broken down into either those that are investments, which will feed you and those which are liabilities. Those liabilities will eat you. If you've been spending more than your earning, where's that going to lead you? During this important cycle, it's imperative to re-evaluate what you want and what sacrifices are necessary to achieve those ends.
Your start to feel the easing of the debilitation of your ruler, Jupiter. For months now Jupiter has been transiting its weakest sign of Capricorn. This happens to be your finance and practical zone. Saturn is also slowing things down in this area. Your ruler has been stuck between Saturn and Pluto for some time. This exerts immense pressure on you. Isn't it nice to know that Jupiter will soon leave this troublesome trio arrangement and start to find its way again?
Mars is training your Sun sign now and the Sun will also enter into an excellent relationship in the coming ten days. This week you will feel a gentle but bright lift in spirits. You'll be more optimistic and can even feel your magnetic energies attracting others. This is a productive time socially and professionally.
CAPRICORN WEEKLY HOROSCOPE Week of November 29 to December 05, 2020
Friendships are blazing now while Mercury and Venus transit your 11th house. Mercury exits out of that area on the 4th moving towards a rendezvous with the Sun and later the South Node. These are powerful spiritual placements. For some, the subtle vibrations won't register. You need to actively participate in the process of self-enquiry while Mercury transits this critical zone of your horoscope.
It will be a difficult balancing act. On the one hand Mercury in your spiritual zone, on the other, Venus transiting the side of parties, groups and club activities. The challenge for you this week is finding the happy medium between both. The middle path is advised now, especially if you are undecided about something or someone. Be conservative in your approach.
You may also be flooded with feelings of judgment over the next few days. Someone may be wrong in their approach, but it could be their way of learning some life lessons. Don't be too hard on them. It may be difficult to communicate openly now. Much information is hidden and words do not speak directly to the issues at hand.
You may feel suspicious of others but better communication with others.
There is a strong need, possibly compulsive urge to travel or getaway. The movement of the Sun and then Mercury in your twelfth house activates these desires. Part of you wants to participate in the unknown. You don't want to follow the well-beaten track, the tried and tested. The 12th house is indeed a zone of mystery. Your plans now will aim high but will be shrouded in some sort of strange but curiously, mystical attraction.
If some sort of trouble is continuing on the home front, the tried aspect to Mars which is forming now takes much of the burden off your shoulders and distributed evenly. Perhaps you are learning the lesson of delegation. That can only be a great thing for you Capricorn.
AQUARIUS WEEKLY HOROSCOPE Week of November 29 to December 05, 2020
Your bright stars are shining on your career sector now. Mercury and Venus lend great support to any endeavours you have in the professional arena. With Mercury transiting out of this area on the 4th, you needn't worry that your power quotient is diminishing. On the contrary, Mercury will allow you to transpose your career ambitions to such social arenas.
At this time you are meeting new people, communicating with them and securing new alliances which will feedback into your working life. Creating new acquaintances and developing friendships shouldn't be based on sentimentality. Don't allow emotion to interfere with a straight up-and-down judgement of someone's character.
It's easy to become bedazzled by the external charm of someone. It's also interesting to note how friendships are often formed through a connection by common circumstances and needs, rather than any genuine connection at the heart level. Distinguish this important difference before making commitments.
The thoroughly social Venus will dominate your work for the coming week or so. It should be party time! The site is also excellently poised with reciprocal energy from Mars in your third house. Social meetings will be based mostly on intellectual sent similarities.
Although you want a promotion you have to be a little more patient until the time is right. Rest assured that the universe runs to clockwork and even if you feel you've been unfairly dealt with, weight until all the forces of nature come together perfectly on your behalf. In the meantime, continued to hone your skills and become as good as you can in what you do. Get a handle on the priorities during this cycle. You may have a conflict between your desires and place commitments.
You are keen to meet people who are bold and forceful in their viewpoints. You want something with substance intellectually to dig your teeth into now. These transit of you that. By the same token, don't be surprised if you are confronted by people with big egos who want to enforce their viewpoints on you.
PISCES WEEKLY HOROSCOPE Week of November 29 to December 05, 2020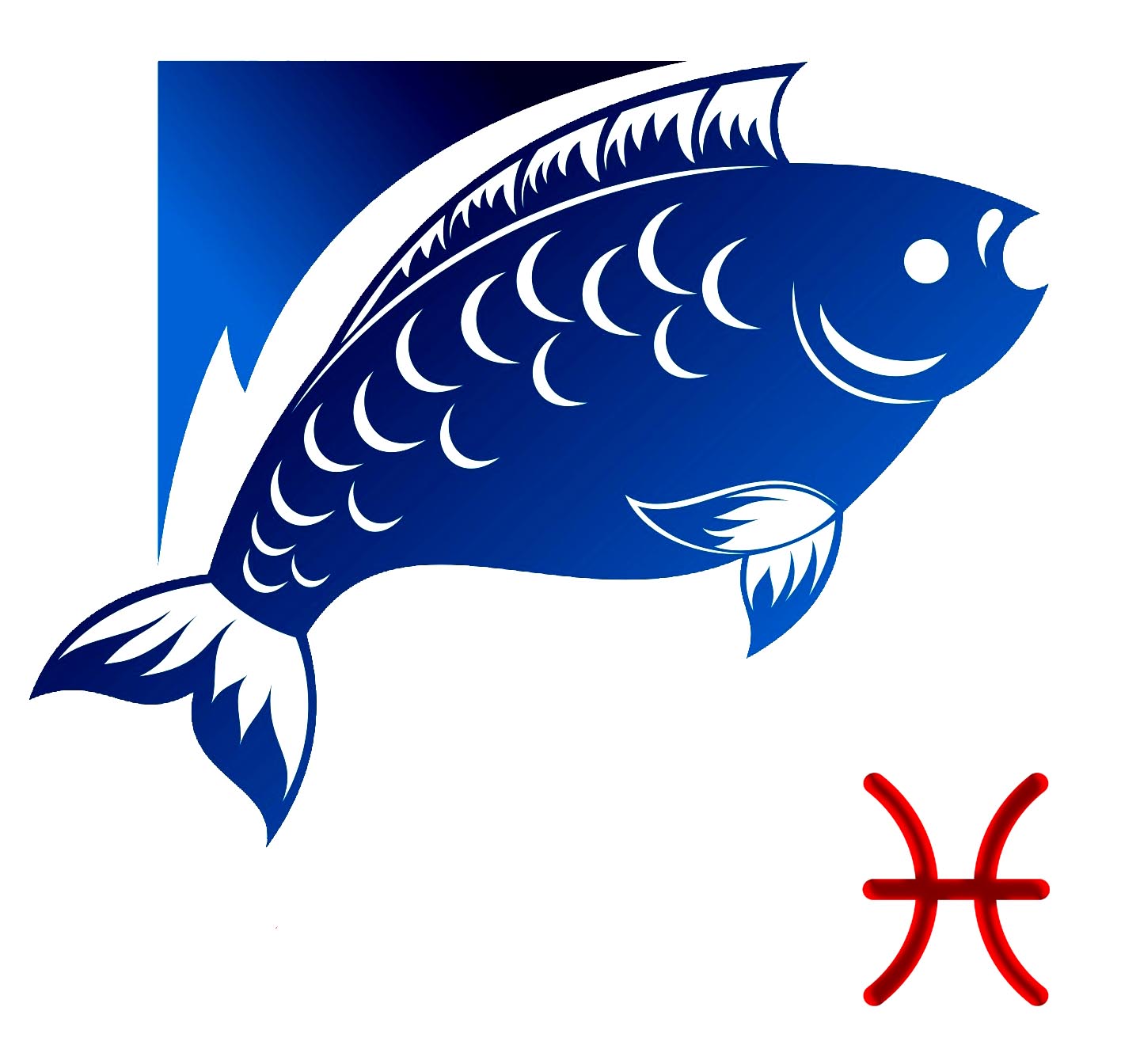 This is an important week for you as Mercury, ruler of your marital and significant relationships transits to your career sector on the 4th. There were already two planets transiting this key area of your horoscope. 1. The South Node. 2. The Sun. You are in a strong position to achieve some last-minute successes in 2020. Mercury will give you the mental acuity to seize opportunities and to be recognised for your contributions.
The activities you share with your spouse or loved one will focus on intellectual interests and pursuits this week. You'll be sharing a great deal related to your professional activities as well. If you're currently unattached, be on the lookout for new romantic prospects through relatives, siblings, neighbours, or business associates.
Travels for education will interest you now. Social engagements surrounding intellectual connections will also be a cause for celebration. With Venus transiting your ninth house still, any negotiations will be infused with the spirit of light-hearted sociability. This is a great thing and not the edge of the seriousness of meetings and commercial negotiations and contracts.
Venus invites you to investigate new spiritual avenues. You are developing a greater interest in these areas. This encompasses understanding through greater investigation. Mercury transiting your 10th house is not only about the work you do. It's about the perception you have of yourself. Mercury's insights will help you shine even more over the coming weeks.
Remember, however, you need to make time to extend yourself and develop things that you love. You've been finding excuses to tether yourself to work rather than doing the things you truly enjoy. This week, there is an opportunity to change things. Passionate desires can overwhelm you, so you need to have someone to share them with.
Fortune favours the brave, not only financially but in matters of the heart. Be a little more aggressive in your relationships. Your career, reputation, and most important personal goals receive a boost now.
Latest from Astrology.com.au
All the latest News and offers for your well-being