YOUR WEEKLY HOROSCOPES FOR THE 12 STAR SIGNs
This week: Full Moon Lunar Eclipse in Scorpio
Week of May 16 to May 22 2022
STAY SAFE
Here are the weekly horoscopes for all 12 signs of the Zodiac for the Week of May 16 to May 22, 2022
This week's Full Moon lunar eclipse occurs in Scorpio on May 16. Eclipses are influential in creating dramatic changes and volatile emotional states. Scorpio's steady and commanding nature makes it an ideal sign for dealing with unstoppable changes. If you're a Scorpio who feels unloved or insecure, this lunation can help you decide whether you want to stay or leave. These are the things you need to be aware of.
A lunar eclipse in Scorpio is a powerful time for change and psychological breakthroughs. The eclipse's energy will touch all aspects of your life and be intense enough to create any change or transformation you seek. This change will free you up to experience your highest energetic potential. It may require a lot of self-reflection, but the benefits will be well worth the effort. Here are three tips to help you get the most out of this lunation:
A full moon in Scorpio brings a deep awareness of your emotional vulnerabilities. You may discover that you have hidden fears, feelings of insecurity, or toxic patterns. These reversals may come about because of the eclipse that occurs in Scorpio. So how do you get the most out of this lunar eclipse? You'll find a more positive and productive relationship by allowing yourself to be fully vulnerable and explore these hidden needs and fears.
A lunar eclipse is always a significant time for a change, but May's Scorpion Full Moon lunar eclipse will be incredibly intense. This will not only have substantial effects on Scorpion natives but will also impact other Zodiac signs. If you're a Scorpio native, this lunar eclipse in Scorpio will profoundly impact your love life. This eclipse will test your faith and your ability to trust.
Lunar Eclipses, generally speaking.
There are three types of lunar eclipses: total or partial, and Penumbral. This is dependent on how deep the full Moon plunges into the umbra. It's our planet's dark central shadow.
If the Moon is fully in the Moon's orbit, it will cause a total lunar eclipse. This can be preceded by partial phases. This was the case in the highly viewed event in September 2015. marked the end of a string of four consecutive total moon eclipses from 2014-15. These eclipses tetrads don't happen often — the last one was in 2003-04, but it won't start until 2032.
The partial phases of the moon that venture only partially into the umbra (pictured above) will be visible. You'll also see some of the Moon in almost full sunlight and some in the deep, reddish umbral shadow.
Even though its disk passes outside of the umbra, it still faces the weak penumbral shadow cast Earth. One side of the full Moon's disc is a little darker than the other. The penumbral lunar eclipses of 2020 were all of the same type.
Every lunar eclipse can be observed anywhere on Earth that the Moon is above the horizon. There is still a chance of luck — the sky must be clear!
ARIES WEEKLY HOROSCOPE
Week of May 16 to May 22 2022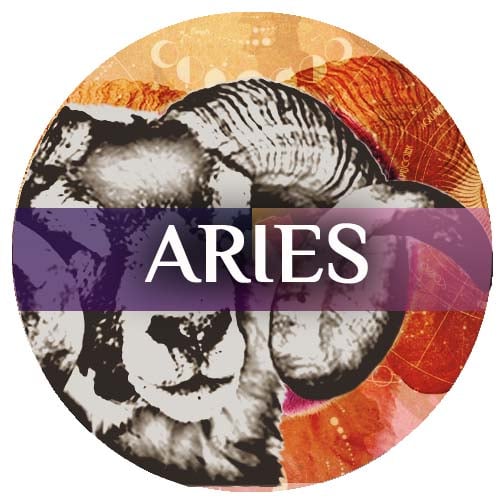 The Moon will trine Neptune on May 16. While the Moon is trine to the sensitive Neptune, this can be a good time for you to ground yourself before approaching a potential love interest. On the positive side, the free-spirited Mars will be in a slightly harmonious relationship with the freedom-loving planet Uranus, adding to the romance.
The romance will only be enhanced by the balanced and free-spirited relationship that Mars has with Uranus, the freedom-loving planet.
Talents you haven't yet discovered will emerge under the Mars and Neptune conjunction this week. You are and are ready to explore new avenues. Cast your net wide even if you've had doubts about your success. Don't let others talk you down or subject you to their negative influences. You won't be able to get into the swing of things on the work front. This is probably due to these doubts. You seem "paralysed" at times, which could be due to many causes. Emotional issues are coming up. You're distracted from your professional focus.
This week's forecast includes some extra special times. Venus will be in Aries from May 9 through May 20. This will help you enjoy yourself by connecting with others. You'll be able to connect with other people, which can help them have fun. Venus in Aries will make you feel more playful and sociable, and this will also help Aries enjoy their time with partners and friends.
This week's forecast includes a range of important events for the sign of Aries. A range of important Aries events is included in the Aries Astrology Forecast for Week. May 10 marks the arrival of Jupiter into Aries, bringing with it a period of rest and restoration. Jupiter enters Aries on May 10, marking a time of relaxation and restoration.  
During this time, Mercury will station retrograde until May 22. This can cause communications to be delayed or hampered. Communications may be delayed or hindered by this. In addition, Mercury will be retrograde in Gemini. It will be more difficult for people to travel due to the retrograde.
TAURUS WEEKLY HOROSCOPES
Week of May 16 to May 22 2022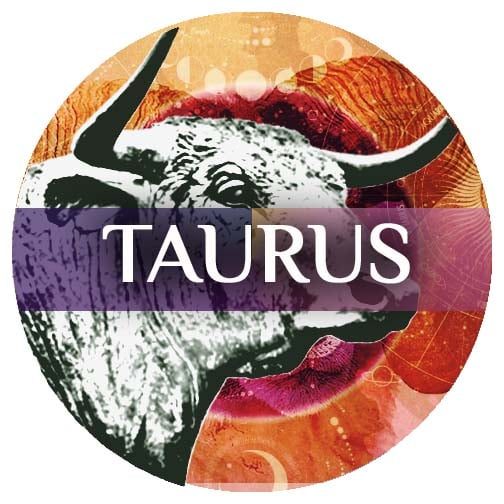 This week's events can make or break your love life. A full Moon lunar eclipse in Taurus could trigger a mini-crisis if your romantic relationships are strained. These events could make or break your relationship.
Your relationship could get a boost this week. This week could be a good one for your relationship. If you're a Taurus, the total Lunar eclipse may force you to decide what to do next. Tauruses may be forced to choose what next by Monday's full Moon. It can be challenging to make, but it's essential to keep your emotions in check. Although it can be challenging to decide, you must keep your emotions under control. 
The earlier Taurus solar eclipse could cause a mini crisis in your love life if you have strained relationships. However, relationships aren't the only thing on your mind in May. But relationships shouldn't be the only topic on your mind this May. Mercury will start retrograde in your community sector and make you rethink your choices. Mercury retrograde will hit your sector, causing you to review some of your decisions.
During the week of May 16, a mighty lunar eclipse in Scorpio will increase your intensity. It could mark the end of a long relationship or significant change. This relationship may relate to the most important relationship of all, the one you have with yourself.
You want a deeper understanding of things just now, and there are undercurrents that you can't quite decipher. Meditation may be helpful. You may have to look a little deeper inside yourself to give your partner what they need from you. Trust your heart and soul Exposure to new ideas and foreign places is emphasised, mainly as your ruling planet, Venus, transits your deep and probing 12th house spirituality.
Find out more about your Taurus zodiac signs HERE!
GEMINI WEEKLY HOROSCOPES
Week of May 16 to May 22 2022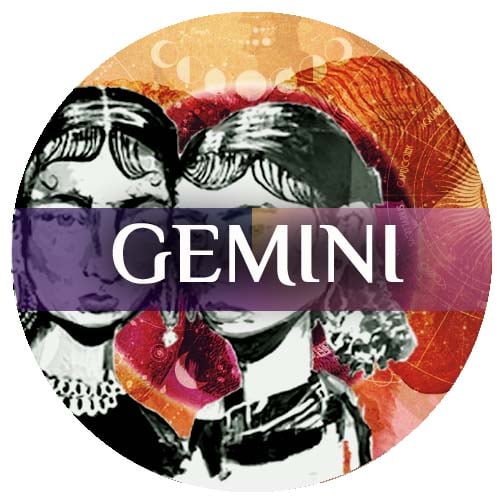 You'll be feeling very curious this week. You may want to be more social. You'll be more social than usual. But, there's a downside. Mercury which happens to be your ruling planet, can also cause anxiety and make it difficult to relax while it is in its retrograde motion.
Mercury's Retrograde Period, which began on May 10, lasts until June 3. It may be challenging to get through to someone if you try to communicate with them. But, if you're looking for a new job, this could be the perfect opportunity to do it.
Expect to work overtime and receive a bonus and the additional money that you will be earning each week. If you put in the effort to increase your income, the planets will be in your favour. You'll find that the more you work, the thicker your wallet. You may even receive a bonus or two, a rare opportunity to make money! You can expect to work longer hours and earn overtime this week but be prepared for a rough week ahead.
Although you'll have a stable income this week, don't try to invest or cooperate with anyone who wants to take advantage of you. The full Moon and lunar eclipse will light up your intimacy sector on May 16, so it is time to do it if you're keen on more romance.
Gemini will have plenty of work and adventure this week! Venus in Aries makes several essential connections with the Moon on May 18 and 20. This relates to your social life. You want to be different and hang out with people of various viewpoints; you might want to connect with those of different cultural backgrounds. You are prepared to move in physical and mental environments.
Be prepared for a clash with your existing niche of friends and acquaintances. Perhaps it's better to keep newfound ideas and friendships to yourself before imposing them on closed-minded people. They aren't quite ready to learn new things and adjust. Knowing what not to say is necessary now.
CANCER WEEKLY HOROSCOPES
Week of May 16 to May 22 2022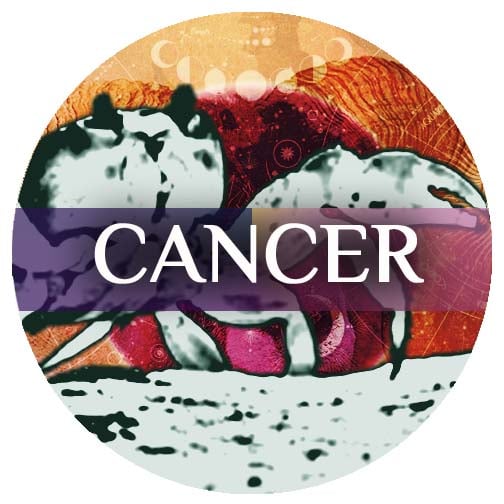 The week will have both positives and negatives for your love life, and a lunar eclipse in Scorpio will encourage you to express your creative side. An ex-partner might spark the fire, or a crush could take things to the next level.
Eclipses can be very emotionally draining and make it easy to let loose and forget everything. So be sure to plan your dates carefully and do what works best for you.
Mercury is also retrograde. This means that he can decrease your work performance and make you feel irritable. You should avoid beginning new projects or entering into business partnerships. Otherwise, you may make bad decisions without thinking about the future and suffer a significant setback. Your communication skills will be tested this week. Mercury, the messenger, will retrograde until May 22.
This week will be a blast for those in business. You'll be able to accomplish a lot of work this week, and you'll be motivated by your financial gains. There will be many opportunities to start new businesses, but you will feel exhausted. You'll face many challenges in your love life. There will be a lot of jealousy in your relationships.
You will find this week financially rewarding. You can buy land or property at a reasonable price if you're in the market. Your parents will encourage your ambitions and support your efforts. You will also improve your influence on other people and your capacity to negotiate commercial agreements. Unless you are comfortable lending money to others, you should avoid making impulsive purchases.
Despite your erratic energy levels this week, it is likely to be positive. You'll find new ways to express yourself, flourishing the relationship. Romance will be a priority, so don't make it a point to annoy the person seeing you. Avoid fighting if you are dating.
LEO WEEKLY HOROSCOPES
Week of May 16 to May 22 2022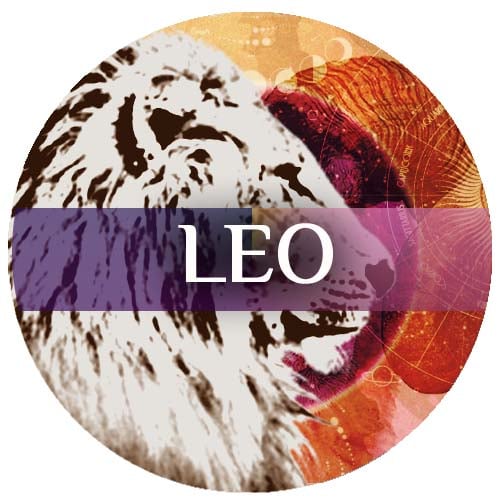 Leos have plenty to look forward to in the week. Your chances of romance increase with Jupiter trining your sign now. While your love life may not be the best right now, this transit can make changes feel more natural and fated.
The Sun/Uranus conjunction is still impacting your career. It acknowledges the uniqueness of each individual. This week's energy levels will be good for relationships, but caution is needed to avoid a flurry of decisions.
Mercury is currently retrograde, so be cautious about what you say. Mercury's retrograde can be challenging, but it will also help you clarify your priorities. This week will be a great week to make crucial decisions and establish new relationships. But be sure to take time to meditate and consider the effects of these retrogrades on your relationships.
This week will bring ups and downs in your love life and business. While your desired profits are likely to be okay at the beginning of the week, you could be struggling to make a profit later. At the same time, you'll have to work through obstacles and overcome unwanted competition. Your honour will be in jeopardy, so be careful with your trust.
The Leo astrology forecast for the week starts with the lunar eclipse in Scorpio. This eclipse could cause emotional turmoil and disrupt the Scorpion world. To meet your needs, you may need to have a serious conversation with a friend or family member. Mars will be allied with Neptune on May 18 and can help you resolve old debt and past issues. While there will be some upheaval, you'll still be on the right track to success.
This week, the Sun in Taurus shines brightly on your professional life. You may have been more concerned with building relationships and impressing people in the past. You may find yourself even more ambitious and driven than usual. On the other hand, your romantic life looks better thanks to Venus and Mars' transits. If you're looking for romance or a long-term relationship, you might start looking for someone who understands you and your needs.
VIRGO WEEKLY HOROSCOPES
Week of May 16 to May 22 2022
This week will prove difficult for love and friendship. Getting balance with friends and your significant other can be challenging as Venus moves into Aries on May 2. Venus is a planet of compromise, so it's best to set aside some time to focus on your relationships.
Your work situation is tumultuous with Mercury in its current state. You may be able to sign a new contract with your current employer, but read the fine print. You will be more efficient and have better knowledge. If you are salaried, your income will increase if you don't rush contracts or agreements. If you have an extra income, your spouse's salary will come in handy.
You might have to rethink essential decisions about your career. You can still use the retrograde period to reevaluate your goals and plan for success. Mercury enters the eighth house of transformation, so it's worth considering a new job. If you're planning to plant seeds, consider waiting until Mercury has gone direct.
The eclipse is a cosmic wildcard and can have any outcome. Astrologers advise that you remain indoors during an eclipse and avoid being on the move. Paranoia can also be a possibility during a Scorpio full moon. It would help if you also took note of the new Moon's impact on your third house of communication and journeys.
Mercury is retrograde this week which could cause communication difficulties. If you're trying to communicate with a loved one, you may need to speak kindly and avoid throwing knives. Mercury is also in retrograde in Gemini, so expect delays in communication and extra time to travel. As you work through the retrograde, be patient and self-soothing.  
Mars and Neptune are currently in conjunction in your relationship area; you should be practical rather than too idealistic in your expectations.
LIBRA WEEKLY HOROSCOPES
Week of May 16 to May 22 2022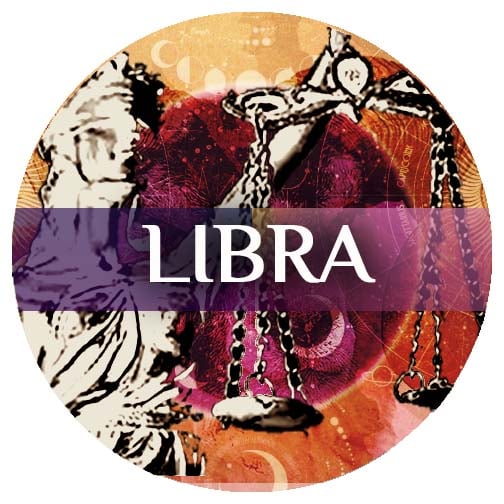 Scorpio is the zone of this week's lunar full Moon Eclipse. It is powerful. Eclipses can shake you up and bring about drastic changes to your life's emotional state. This week is about changes and challenges in your finances and means of earning. You might want to make significant changes in this area of your life.
This week may bring new job opportunities. Those who are career-oriented will find the week ahead a positive one. Those who signed up during this period will better understand their employer's needs. Even if they are salaried, their income will increase steadily. The time is right to make significant investments.
Libras will be able to work independently and feel energised at work. Libras will be able to focus on their work and make informed decisions. They might even be able to write a loving letter to their partner. They may be surprised and make them more grateful for their relationship. Libras shouldn't be too kind to the other sex. They should try to make their partners happy with their efforts.
You will place a high priority on family unity and education. However, some aspects of their work may cause personal issues. If you are a Libra, it is best to avoid gossip and arrogance, as this could make your finances suffer.
A significant aspect this week is retrograde Mercury. Mercury, the envoy, will retrograde until May 22. It's best to slow down during this time to re-evaluate your innermost desires and focus on what you need. You can succeed in any endeavour if you find the right balance between work/play.
You may meet someone special when the Moon makes a trine aspect to Uranus on May 19. Try to make the relationship work. Avoid lies or deception, as they can ruin your relationship. Instead, show them your true feelings and theirs will reciprocate. They will be pleasantly surprised by your love. You may even find that you have a new way to show your love. Singles should share their innermost thoughts to avoid any problems in the future.
SCORPIO WEEKLY HOROSCOPES
Week of May 16 to May 22 2022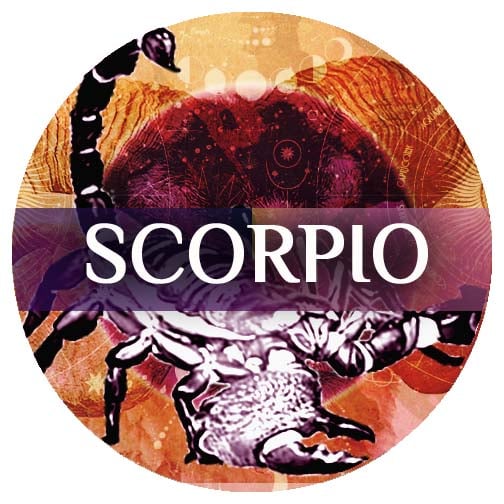 This week's full Moon lunar eclipse is powerful and occurs in your Sun sign, Scorpio. This one relates to your identity and relationships and will have a marked impact on how you see yourself in the world. Your work-related activities will improve, and your contracts can be signed quickly.
Your knowledge and skills will increase, and you will be able to prosper. You can expect to make a good living if you're employed. If you're salaried, your earnings will gradually increase.
The week will feature extreme events. The powerful lunar eclipse in Scorpio will be a great emotional moment. It's a significant turning point or end that will occur within days of the eclipse. As the Sun clashes with Saturn, it can make you feel like the weight of the world is on your shoulders. Nonetheless, the Sun is in conjunction with Neptune, which will help you spread love and light.
Besides your career, your personal life is essential. You must master the necessary elements in your career and job. If you apply for a new job, your superior will probably direct you to do so. You may even get rejected. You can use that rejection as motivation to give it another shot. Online shopping is a bad idea. You need to keep your finances in check. You will feel impulsive at night, so stay away from these naughty activities.
In your relationships, you can make your partner feel unique and cherished. A love letter can be written to your partner, which will make them feel exceptional and precious. You should also avoid praising the partner for doing something different. This may be a sign of conflict in your relationship. This week is the right time to improve communication between you, your partner and yourself.
SAGITTARIUS WEEKLY HOROSCOPES
Week of May 16 to May 22 2022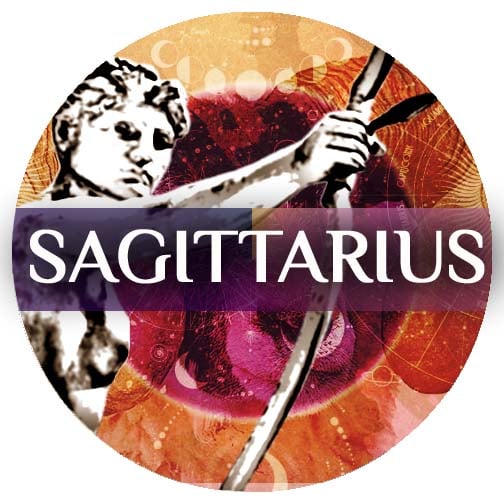 This week's lunar eclipse of the full Moon is an intense one that takes place in Scorpio. Eclipses can be unpredictable, so expect unusual shifts in your emotional state. You will be more inward than normal as the eclipse occurs in your 12th house of private matters.
It's a great time to eat healthier foods to maintain your energy levels. It will be great for self-confidence and communication at work, but only if you were behind the scenes. You will also be able to negotiate better at work. This week, you may be even more likely to get accepted into international institutes.
It is a good week for romance and a healthy relationship if you are single. You will get to impress others with your charm and wit, but don't go overboard. Talk to your partner gently and avoid arguments over the weekend. Your financial situation will generally be in good shape. If you are pursuing higher studies, make sure not to put other activities on the back burner.
The confident Sun has been in your wellness territory since mid-April. This is an excellent week for you to work on your to-do list. The fiery Aries vibes confuse you with creative energy while Jupiter, your ruler, transits this area. Spend time with your loved ones and enjoy your free time. The relationship-oriented planet Venus will be in Aries from May 2. It will bring joy and spontaneity into your life.
You are a little more cautious this week. Despite the positive vibes, the week is likely to be challenging. Single Sagittarius need to be honest with their other half. Lying could lead to relationship problems, so you should pay attention to your partner's feelings. If you're dating, keep in mind that the Sagittarius in your life will be a little bit more patient than usual.
CAPRICORN WEEKLY HOROSCOPES
Week of May 16 to May 22 2022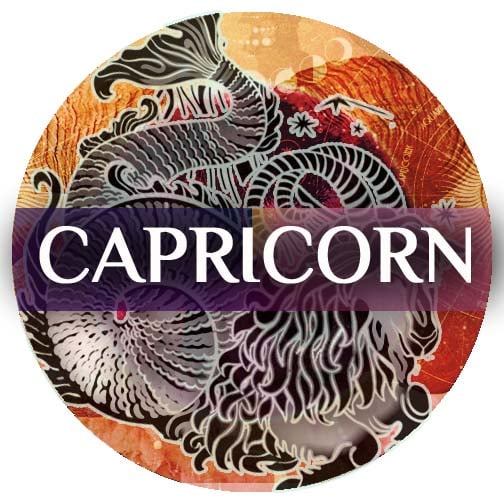 This week's full Moon lunar eclipse is a significant one and is located in Scorpio. This is an excellent time for making changes in your life, and the week highlights several positive developments. Expect to see dramatic changes, especially in friendships and social activities.
Jupiter, the planet of luck and success, transits your 4th house now. You might make substantial changes to your life, such as moving to a new place or getting a new job. You may also make a move or reconnect with friends and family.
Mercury's retrograde phase is currently in Gemini. It will have a significant impact on your professional life. You can avoid problems by securing your work and employing due diligence. However, it might take more time if you have an important contract or an exciting career opportunity. The lunar eclipse and a full moon in Scorpio offer you an excellent opportunity to exchange ideas with others.
This week features Jupiter's return to Aries. This aspect is an excellent time for you to get out there and meet new people, especially if you're in a creative field. You may even discover a new love interest. Whether you're looking for a new job or simply looking for a romantic relationship, you'll find a partner who will understand your need for freedom and a little extra money. You can also improve your home or your relationship this week.
Your work life will likely go smoothly this week, but your love life could be mixed. Although your relationship luck is average, there are still chances of you going on the wrong date. Before your love life becomes stale, rectify any errors. Don't let jealousy stop you from living your dream life. It will be great to have a date this week.
Mars conjuncts Neptune this week, so it's a good time to make plans if you're going on a romantic trip. You might feel unrealistic, delusional, or paranoid.
AQUARIUS WEEKLY HOROSCOPES
Week of May 16 to May 22 2022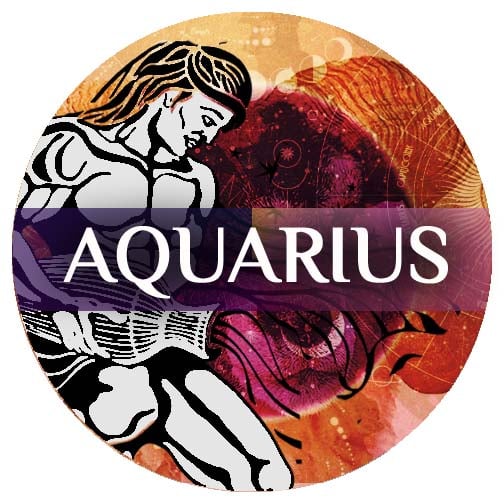 Eclipses can alter your life and bring about drastic changes to your life's emotional state. The full Moon lunar eclipse on May 16-May 17 provides you ample creative inspiration to make important career moves. Scorpio is the location for this week's Lunar Eclipse.
Mercury retrograde is currently transiting your fifth house of romance and love affairs. The week can be a testing week for your trust and respect, no matter if it's a romantic or professional relationship. This can bring out intense emotions. To avoid conflict, it may be beneficial to hire a mediator. Solid foundations can help you build stronger relationships.
Aquarius will be in love this week but make sure to make firm decisions; otherwise, you'll be left in limbo. This is not the time to make rash decisions. Also, take some time for your health and exercise or take gym classes. The eclipse directly affects your health as the Moon rules your sixth house of well-being.
Everything appears to be going in reverse motion at present. On the social horizon, pressures mount because you have a difficult choice between friends, which isn't easy. Issues of responsibility arise in relationships, especially work ones, mainly one-to-one joint endeavours such as marriages or business partnerships.
A trial performance in some new career path or environment may make you nervous. Take more time before committing. This eclipse does, however, bring opportunities to restore relationships. Transparent communication is the key to getting connections back on track.
With Mars and Neptune in conjunction in your finance sector, try not to rely too much on what other people think right now. Unconsciously your emotional security may have been dependent on opinion in the past. Your outer financial security should also be anchored in your efforts rather than reliance on what people can do for you.
Right now, shared finances are under the microscope. You're looking for new means by which to revamp your finances. It's an excellent time to do so, as long as you don't make rash commitments and at least have an equal say in the process.
PISCES WEEKLY HOROSCOPES
Week of May 16 to May 22 2022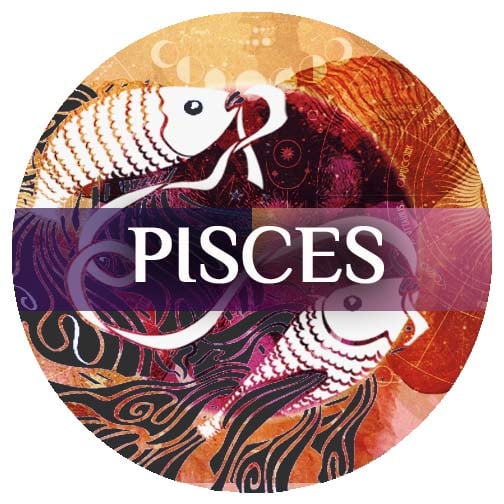 This week's Pisces astrology forecast highlights the importance of communication. As the Sun squares Saturn in Aquarius, communication will be difficult. Neptune, the ruler planet of Pisces, inspires compassion. You can make crucial decisions by connecting with your inner voice. This week's planetary energy may also cause some unexpected shifts.
Single Pisces will need to keep their egos in check. Pisces are very attentive to detail. Increasing your social circle and meeting a new partner may be necessary. Do not agree to unreasonable customer conditions. Discuss these with your leader. Otherwise, you'll end up feeling pessimistic and worried. The Pisces astrology forecast for the week features a wealth of opportunities.
A powerful full Moon in Scorpio will impact Pisces this week. A lunar eclipse will occur in your career zone on Sunday, May 15. Pisces will be forced to examine their emotional wounds during this eclipse. It helps reconcile your public ambitions and your personal needs. It will also allow you to embrace self-healing. All this is based on philosophical and spiritual self-understanding.
This is a great time to purify the space. Venus will bring a rebirth of feelings and attract influential people to collaborate with you. In addition, passionate energy will be in the air. This is a great time to look for a solution in love or relationships. You might find a new partner or a lover.
Mercury will be retrograde in your career zone this week. Take advantage of this time to improve your communication skills. Long-distance relationships should be avoided while Mercury is retrograde. Your Virgo partner may find it difficult to trust them and eventually grow apart.
Improve your communication skills and try not to be too isolated or lonely. Practice communication with anyone and everyone. This will allow you to get the most out of the week's energy. The week is Pisces Astrology Forecast. It highlights the benefits of socialising.
Latest from Astrology.com.au
All the latest News and offers for your well-being