Face read your way to understanding others...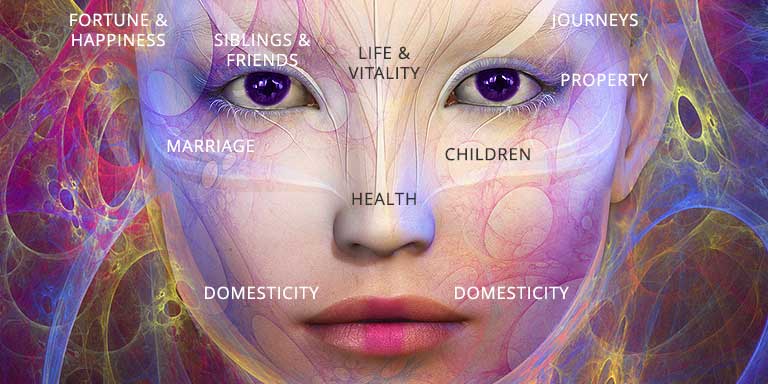 Characteristics like honesty, intelligence and reliability are major attributes that we all seek in ourselves and others. Face reading will immediately offer you valuable information about human beings. You can begin practicing face reading by observing friends, family members, and work colleagues.
This face reading gives you insights into your own and others' characters through understanding what their facial features reveal. A segment on face reading explains how to make the best impression on those around you. And also how to understand the true character of others.
For example, cheeks when too pronounced and lacking in flesh indicate autocratic, and power-hungry individual. Especially so if 'cats eyes' are also present. Though people generally do not know it, there is a sense of power, control, and domination, when we meet someone with these features. An individual with such pronounced cheekbones would need to control his or her environment including a deal that's going down!
A Face reading is very practical and useful in sales and business applications. It's primarily what we will consider in today's presentation.
Naturally, very few people fall into "pure" type categories, but more often than not, the predominant shape will be recognizable. Experiment with "the face" and see whether you recognize any of the character traits in yourself or others…
See Related Article HERE.. →»Face Analyzer«←
The Development of Face Reading
Technology today is a slave of modern human arrogance and selfish cleverness. Medicine has yet to develop an "understanding vaccine". That medicine, the cure, can only ever come through self-discipline and inner knowledge based on attention and discrimination. For thousands of years in many cultures, the search for the ultimate understanding has taken many forms. One of them is face reading.
Saying that Face Reading is as old as humanity itself but can recently trace its roots in many countries, their cultures. Greece, India and China had their brilliant exponents of whom some are still well known. Plato and Aristotle – Grecian philosophers held the study of the bumps and the shape of your head in high esteem as did they palm reading.
Varahamihira, the luminary of Hindu Vedic astrology divulged unique and somewhat novel techniques to gauge the character and future events of people. His great work, Brihat Samhita, though appearing odd in its presentation, offers valuable insights into such things as moles, lines and the face and the bodily ratios of limbs. There's even a chapter dedicated to the analysis of pimples! The Brihat Samhita can be dated to around 505 AD.
In his classical masterpiece of psychology and spiritual discipline, Yoga Sutras, another great Indian philosopher, Patanjali, says that eight extraordinary powers may be acquired as a result of protracted self-discipline. Some of these extraordinary siddhis or powers include levitation, control of the natural elements, bodily rejuvenation and several forms of earthly and transcendental knowledge. He also makes reference to the technique of understanding human character and destiny through face reading.
See Related Article HERE.. →»Face Analyzer«←
Samyama is the intense concentration or focuses on the characteristic markings and features of the face and body on face reading. He says it results in a profound understanding of human nature and of the future potential or destiny of a person. It's a study of karma as revealed by the externalisation of the mind and its expression in the human countenance. Truly, a pathway to psychic and intuitive development.
For most of us leading busy city lives, the rigorous discipline advised in such works as the Yoga Sutras, isn't exactly practical, given the recommended but time consuming meditative practices to develop powers. However, there are very simple techniques that may be utilised for the purpose of gaining an insight into the personality of others. It's called the art of face reading or characterology and has a long and rich history.
It wasn't until 1741 however, that the Swiss-German, Lavater developed some of the most important principles of western-style physiognomy and face reading. He was a talented individual who could paint, write poetry and teach. He was also a minister of the church.
His technique in face reading character stemmed from his ability to draw portraits and study the idiosyncrasies of his models. Physiognomy's greatest work is a departure from the usual feature-by-feature analysis and requires an overall "intuitive" feel for the face in question.
More recently in the twentieth century, even as early as 1918, the Merton Institute for Vocational guidance was founded in the US in New York City. It was primarily concerned with the professional activities of people. And assisting businesses in employing the right types of staff for specific areas within their organisations. Even companies such as AT&T & The Bud company of Philadelphia utilised the Merton Institute for the employment of staff throughout that period.
The phrenological approach to the study of character was not to be a long-term popular activity within society and with the advent of psychology, unfortunately, took a back seat. Gradually, psychology has replaced the technique of face reading, characterology and phrenology in offering companies & educational institutions personality profiles for prospective employees and students.
Two other notable areas of character and health study are palmistry and iridology. Both are becoming increasingly popular and are noted for their use in detecting physical stresses and weaknesses. Just as palmistry and iridology can give us a detailed account of not only the constitutional weaknesses. But the character type. So too, can face reading – once firmly understood give us intimate knowledge of ourselves and others.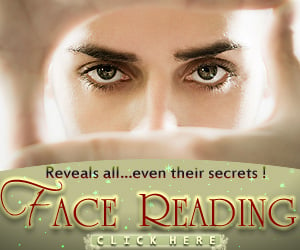 In introducing the general overview of the face, a couple more important points are noteworthy. They relate to the height and width of the head and face. A person with a developed back head is more emotional, family and socially orientated. The narrower the back head the less so. Height of the crown indicates the idealism but more so the authority of the person. When the crown is low the person lacks the confidence to the degree that the crown is underdeveloped.
Obviously, an overdeveloped crown produce a tyrannical, authoritarian nature. Next time you're in the office you'll be inspecting a few crowns on superiors heads I suspect! An ambitious nature is also revealed by a well-developed crown. Upper portion of the top of the head relates to imagination in proportion to its development and the dominance
Passivity can be detected by the width or narrowness of the head when viewed front on. The length of the head reveals foresight. A short head, when viewed side-on indicates a lack of forethought and a more live in the moment attitude.
Both science and the esoteric schools of knowledge have their own systems of categorising and describing people. Face reading simplifies the whole procedure by relating primarily to the facial shapes that are evident in everyday life. These simple geometric forms can be easily committed to memory and are a very useful key in forming your basic "snapshot" of character.
There are four basic temperaments which are aligned to the elements, planets, and signs of the zodiac. Each of these four character types is associated with a simple geometric shape. Broadly speaking, the mental or inverted triangular shaped face is ruled by Mercury. The circular or vital type by the Moon or Jupiter, the oblong or osseous type by Saturn and the muscular or square type by Mars. Each of these types has its own inherent physical, mental and emotional expression. So let's look at these four elements in a little more detail and study your particular shaped face and what it means.
See Related Article HERE.. →»Face Analyzer«←
To gain a quick snapshot of the person's character you can do so simply by looking at the shape of the face. There are four basic shapes but many other combinations.
See Related Article HERE.. →»Shapes of the Face«←
Further subdivisions will throw even more light on your subjects or your own life affairs and the probable outcome to many of your activities.
In determining the quality and possibilities inherent and likely to eventuate, each of these 12 regions of the face should be studied carefully under face reading.
If, for example, you wish to know whether or not it's a good time to travel – look to the Region of journeys or danger. If the colour and sheen of the related area in question are good and pleasing to look at, then you can safely venture on your journey. This is a veritable personal almanac on your own face – a daily guide to your activities and the best possible timing for embarking on many day to day ventures, meetings and so forth.
Other people you encounter will also offer you an "open book" as far as their current situation is concerned. You can use this to your advantage in business ventures, speculation and personal and romantic decisions too.
Because some of the regions exhibit an identical region on the left and the right side of the face, there are actually 20 regions in all – the left and right regions have slightly differing meanings – some of which we will point out as the areas are described.
Generally, any blemish, discolouration or temporary reduction in the formation of the region is an omen to forego activities related to that region.
Creases and Lines on Forehead
The knowledge of the lines on your face, and in particular your forehead, is known as mataposcopy. The early face reader Cardano, believed that up to seven lines may appear on your forehead and each of these seem to correlate to each of the seven planets of our solar system. In fact, when you begin to observe people you find that they possess maybe eight, ten or even more lines, though even five or six are considered inauspicious even if they are well formed.
Creases on Cheek lines and Laugh lines
In Chinese face reading the cheek lines are called Fa Ling. The depth, clarity and evenness and symmetry of these lines say much about your level of vitality and the condition of your health and eventual longevity.
100 Points Timing and Forecasting

The face reading and timing are rarely if ever, related to each other except in terms of measuring or gauging one's age. However, in face reading, timing apart from looking at the development of age in terms of wrinkles and so forth does relate and reveal destiny year by year. 
In fact, in the ancient Chinese system of face reading, there are no less than 100 points that can be seen on the face. Each of those specific points relates to our development mentally, physically, materially and spiritually year by year on each of those points.
Study the diagram below. Each point and correlating year are given so you can very quickly see at what point in your development you're at. And as has been given earlier in the chapter, much reference has been made to the changing hues and colours and glow that will be seen in any region of the face.
Likewise, you should use your powers of observation to daily study, yearly study, the changing patterns of your own facial features and in this context special attention to those areas which relate to the current year.
As an example, you would study area 28 just before moving into your thirties to see how the 29th year would proceed and of course, if this area seemed clear, bright with the right consistency in its complexion and radiance, then you could safely say that the following year, if you're 29 years old, would be a profitable and satisfying one.
If during that particular year you had planned some new business ventures. Of course, you would look to the region of wealth, the nose, along with that the ascertain whether as well as generally being fortuitous for you. The specific area of money, income, speculation and probability would also be an enhancement for you during the following 12 months. So it's in this matter that studying the face and each of those points will give you a great hint as to the fortunes and destiny prior to those years occurring.
It's probably the simplest way of forecasting and giving predictions to yourself and others without elaborately studying such things as astrology or palmistry, tarot, which of course can take years of practice as well as requiring fine intuitive skills.
Naturally, we need intuition in the art of face reading but here simply memorising these hundred points will give you the opportunity, at a glance, to see the way a person's fortunes are faring at any given time.
A practical use of this would be a business proposition that is offered to you by an unknown person would require you to look carefully at the area on the face relating to the age of the person. And then quickly ascertaining whether that person's fortunes are indeed as good as he or she may be making out. In this way, you can save yourself a lot of heartache by knowing beforehand the true state of affairs of anyone presenting themselves or their business ideas to you.
Another great technique on face reading for studying the minute detail of human nature and destiny is to perceive where moles may occur on the face. Our next chapter will look at that.
See Related Article HERE.. →»Face Analyzer«←
Face reading is certainly not restricted to a purely physical analysis of the features, look, size, shape and colour of your own or others' faces. The subtle nuances as will be described in this book. There are other many other factors, not the least being body language or the gestural aspect, which has relevance to the true motive of a person, the real character, and personality of humans.
At any given moment the flower of the mind, as the human face, blossoms like a rose and reveals the deeper significance of those gestures or facial features. Though In Your Face is concerned primarily with a structural analysis of the face reading and its correlation to character and timing of certain events, gestural and intuitive points will be used for occasional reference. 
In the gestural sense, there are seven accepted non-verbal facets of communication. These following seven techniques are very useful areas of study which will offer you a much deeper and broader understanding of your subject. They are:
Non-Verbal Facets of Communication
Face Reading in Business and Personal Relationships
Our first experiences in life are that of our mothers in the cradle, preferably beginning with lots of nurturing care, love and attention. In that significant start to our life journey, eye contact and facial expressions become our essential means of gauging the world outside. 
As we further grow, a grimace or a smile is our gateway to understanding the complexities that life and human relationship are certain to bring us in life – and whether our actions and words are acceptable or not. The faces of others become a yardstick by which we measure our own psychological processes.
Irrespective of your station in life – whether you're a homemaker, business executive, blue collar worker or student, dealing with people is an incontrovertible fact of life. And unless you acquire at least some basic skills in "reading" others, the chances are you'll be going nowhere pretty quickly. 
Almost every aspect of life requires a human interrelationship. People are everywhere! Big ones, short ones, fat ones, skinny, black, white and yellow ones. What a remarkable array of human beings – all trying to make sense of each other!
Are you trying to get a handle on people? Genuinely attempting to understand what others are really like? This book may offer you, the explorer, a possible alternative to a lot of the guesswork that accompanies the "getting-to-know-others" game. At times it's as if you need to strip away the 40 seasons of paint and wallpaper personality to get a glimpse of another man or woman. And then it's usually a hit and miss affair. It can be a lot easier than that…and an enjoyable experience at the same time as well.
The technique of face reading is a simple and straightforward way of going beyond those glamorous and superfluous layers of human nature and exploring the hidden motivations and desires of others. Understanding is the primary focus in the art of face reading.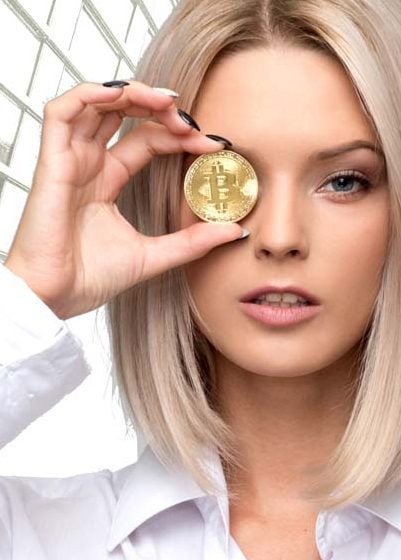 Business of late is changing. Corporate philosophy is becoming much more sophisticated. With the advent of sophisticated technologies and the new information revolution, the way we interact with each other and the way we conduct business is also becoming more sophisticated. 
All sorts of techniques and disciplines have been espoused over the last 50 years. The philosophy of the way we do business and what our clients, employees and business partners expect is also rapidly changing and constantly being modified in this changing game called business.
Now, a huge paradigm shift has occurred. The spiritual perspective has started to take its place as a bona fide technique to be used successfully in business strategy. It's not a strategy that will replace existing methodologies but is an extension and additional tool that can enhance the current way you do business. Face reading is one of those techniques that we intuitively use but rarely stop to think about in a more detailed manner with respect to our interaction with others.
There are some very effective, though simple, techniques that can assist you in your belly to belly transactions. First study the different body shapes – the three grades of human beingness by getting an understanding of the body type you encounter and you're halfway there. You'll see how easy it's to assess the grade by the body and facial shape.
Imagine you have a sales lead, you approach the company and enter the office of a man with a rather slender face, pointed chin, sharp downward turned nose and small introverted-looking eyes with bushy eyebrows. You're greeted by you, a prospective client from whom you hope to receive a cheque after successfully selling your product.
Do you know whom you're dealing with? What would you make of this individual? How would you handle the situation? What approach would you take? Which strategy in this sales scenario would give you an unfair advantage in the marketplace? 
How would you close the deal? Would you present facts and figures, would you ask open-ended questions or would you ask "Come on, let's go and have a bite to eat and talk about business over a meal"?
Unless you understand whom you're doing business with, one or other of these approaches may be completely wrong. But, knowing who your client provides you with an edge that we often overlook. In this instance, the slender faced, pointed chin of a person indicates a more rational approach, a fact-finding nature. (And someone who leads with their chin!). 
The tasselled upward turned eyebrows indicate a challenging, cantankerous person. You've immediately sized up the nature of your client. You may immediately start to tailor your strategy to the character and temperament of the person before you.
By approaching business, sales, public relations or marketing with this new paradigm – gaining insight into human character, you too can give yourself a distinct advantage by accommodating a person's characteristic likes and dislikes.
In the example cited you would immediately offer your client facts and figures. The ectomorph or the slighter looking face that we have just mentioned belongs to a more inquisitive person. Feed them facts. Always drive their deductive, rational minds. 
Incidentally, the downward pointed nose would add an element of scrutiny and suspicion to nature. In all tough nut to crack. But at least you know upfront and can take greater control of the sale – without your client ever knowing!
The information in this can easily and fruitfully be applied to business circumstances like this. Some time ago the use of body language found its ascendency in corporate and business circles. For a while it became the flavour of the month and, to some extent, was usefully employed by many sales executives who were able to keenly observe the motivation behind the subject's words. This was aided by body gestures which are very strong hints at the mind's motivations.
As this particular technique became more widely used and understood amongst business transactors, it became less impactful. The subjects themselves seemed to have counter used the system to a large extent!
In the case of face reading, counteractive measures, unless of course, you have cosmetic surgery, are not that easily implemented. Face reading is generally a true measure of the mind of the person to whom it belongs and therefore in business and corporate life, is a superior form of character reading and insight into the motivations of the person you're dealing with.
See Related Article HERE.. →»Face Analyzer«←
Use your powers of observation to classify the types and mixtures (as it's rare to find pure types in any of the categories mentioned) and observe groups of people. Note for example crews of bricklayers, groups of factory workers, and road workers. Perhaps you will begin to see just what the ancient Chinese were saying when they said that the workers face will be found in these types of people.
And what about white collar workers look out for the D.I.N.K.S. (double income no kids) brigade on Fridays, herding themselves out of the Stock Exchange to the local beer corral – Do they exhibit similarity or differences to the Council gang?
I love reading the newspapers but prefer to look at the pictures. (Everyone still thinks I'm a big kid). There's a reason for this though. When you look into the eyes of a murderer or criminal you actually see something. Snapshots in the daily newspapers are a great way to note and categorise. 
Some of the traits prevalent amongst the different facial structures and types. I often take time out to observe the photos of political figures, criminals, fallen idols, stars, suicidal victims, murder victims. It's fascinating to see that there are in fact many similar qualities in each category.
These are the types of exercises that hone skills in the art of face reading.
See Related Article HERE.. →»Face Analyzer«←
The practice of Face Reading can truly be called characterology, the study of human beings and their true nature. It's a pathway to understanding. It's first and foremost requirement is the focus of attention.
If you were to ask any friend to give you a detailed description of the facial features, eye colour, markings and overall "mood" of the face they last encountered, they'd probably remember very little – if anything at all. In Face Reading, one of the first skills that you'll need to develop is "attention to detail". So many things escape our awareness.
Eventually, at some point intuition will play a large part in your practice of face reading. Further on we will look at some approaches to developing your latent intuitive faculties. It's important to develop intuition and true empathy for others. 
It's the attention, love and awareness of the face reader which gives him his deepest insights. Although technical information is essential it must be homogenised with this so-called 'X' factor for accurate results.
That attention, which results in intuitive knowledge, is in itself a tool – a clearing tool for removing our own bias, our own personal judgments of others, which is predominantly a conditioned reflex. That judgment is a great barrier to seeing clearly – clear vision or what is loosely and not always correctly coined as clairvoyance. The cultivation of attention and awareness to details of the face are your greatest asset in accurately evaluating another.
See Related Article HERE.. →»Face Analyzer«←
Latest from Astrology.com.au
All the latest News and offers for your well-being