What Does Astrology Reveal About Your Pisces Personality
Symbol:  Fish
Pisces Date: February 19 – March 20
Element: Water
Planet: Jupiter and Neptune
Zodiac Quality: Mutable
Birthstones: Yellow Sapphire, Gold and Topaz, Red Coral and Pearl
Neptune, the ruler of Pisces, is perceptive but in a deeper way than you'd expect and few star signs have the magic and mystery of the twelfth house in the sequence of the zodiac.
The totem of Pisces is the fish and just as this creature is immersed in the ocean, so too are you in a sea of feelings and idealism. Your feelings run deep and you show your sensitivity on every level of your being. Instinctively you want to help others and have often put aside your own interests in order to make life just that little bit easier for the people you love and care about.
You are a compassionate individual and this is the most notable characteristic of your star sign. You are the person who will pull over to the side of the road to help someone who is in difficulty or a creature that is in danger of being run over.
Astrologer's Note:
Your friends regard you as an oasis in the desert of life when troubles befall them and they know that they can rely on you to turn to. Even if you're not able to help them solve the problem, you're never too busy to make yourself available to at least console them in their time of need. You are an extremely sensitive individual and when it comes to making decisions; your conclusions often settle around whether or not you are going to hurt others in the process. This is one of your key lessons in life and you must, therefore, balance the needs of others with your own personal needs.
Astrologer's Advice:
Try not to become the victim of your own caring and compassionate nature.
Pisces are extraordinarily psychic and often your hunches are dead right. But you must also remember that using your God-given intellectual powers is necessary to balance your deeper intuitive abilities. If you are impulsive and live your life wholly and solely to your dreams and intuitions, the practical aspects of your life will tend to suffer. On the other hand, this wonderful esoteric and spiritual gift can be used to help others and choosing a career in healing or psychic counseling is not uncommon among people born under your star sign.
You instinctively realise that there is a spiritual thread permeating all things and you often live in another dimension, seeing and feeling what others never even bat an eyelid over. You're able to tap into the universal awareness and therefore use this creatively in such things as art, music and other creative pursuits.
Astrologer's Advice:
Try to develop this expression because you can touch the hearts and souls of many people by doing so.
Pisces is also an emotional sign and although you give a lot, you also need to be nurtured and loved as well.
Astrologer's Advice:
Try to surround yourself with people who have something to give and who are not always on the take.
Like a sponge, you tend to absorb the negativity around you, and this will ultimately cause you poor health and disappointment in your relationships.
You have an idealistic view of the world and unfortunately, it's not in keeping with what you believe life should be like. Try to accept the world and the people in it as it is. Primarily you are a person of wisdom, self-knowledge, and intuitive understanding. You bring your compassionate gifts to the world and many people will benefit from their association with you.
The lessons you should learn;
You must learn to become more secure in yourself while at the same time bringing satisfaction and creating bonds with the world around you. Those who are fortunate enough to be a part of your life should learn to treat you with equal sensitivity and love. In fact, you must realise you deserve the same as you give, so therefore you should never be afraid of demanding your just desserts.
Your Pisces horoscope is the perfect way to get the inside information on how the planets are influencing your life. Find out now to gain some insights.

The Pisces Personality and Influences
| | |
| --- | --- |
|   |   |
| Key life phrase | I sacrifice |
| Zodiac totem | The Fish |
| Zodiac symbol | As above |
| Zodiac facts | Twelfth sign of the zodiac; mutable, fruitful, feminine and moist |
| Zodiac element | Water |
| Key characteristics | Loving, sensitive, intuitive, spiritual, idealistic, victimised and moody |
| Compatible star signs | Aries, Taurus, Cancer, Scorpio, Sagittarius, Capricorn, and Pisces |
| Mismatched signs | Gemini, Leo, Virgo, Libra and Aquarius |
| Ruling planet | Jupiter and Neptune |
| Love planets | Moon and Mercury |
| Finance planet | Mars and Saturn |
| Speculation planet | Moon |
| Career planets | Sun and Jupiter |
| Spiritual and karmic planets | Moon, Mars and Pluto |
| Friendship planet | Saturn and Uranus |
| Destiny planet | Moon |
| Lucky numbers and significant years | 2, 3, 9, 11, 12, 18, 20, 21, 27, 29, 30, 36, 38, 45, 47, 48, 54, 56, 57, 74, 75, 81, 83 and 84 |
| Lucky gems | Yellow sapphire, gold, and topaz, red coral and pearl |
| Lucky fragrances | Rosemary, peppermint, black pepper, bergamot and ylang-ylang |
| Affirmation – mantra | I offer my love to all, but I am grounded |
| Lucky days | Monday, Tuesday, Thursday, and Sunday |
Pisces is the mutable water sign of the zodiac. It can be likened to a warm, turquoise lagoon, twinkling in the sunshine or to a strong ocean current rising from the depth to break over a rocky shore. Mutable means changeable and water can change its form in many ways: rain, hail, snow, mist, frost, clouds, rainbows, warm pools and puddles. Thus Piscean feelings can change a dozen times a day.
Jupiter and Neptune rule the zodiac sign of Pisces. In astrology Jupiter is the planet of expansion, optimism and generosity. Neptune is the planet of dreams, sensitivity, the unconscious and the world of unreality. You are the twelfth sign of the zodiac Pisces and are represented by the fish. But, by two fish which swim in diametrically opposing directions and it would have to be said that this is a perfect description of you Pisces.
These pairs of opposites very much represent your Piscean mind versus heart, sacrifice opposing self-interest, idealism versus practicality and the list goes on.Pisces can accept the challenges of life and rise to the top, or can give in to the easy option and sink to the bottom. To be able to swim to the top the Pisces must find peace through beauty, music and harmony.
There is a deep inner longing to find the right balance between the two extremes. You will reach out in your idealism and draw others in need towards you and this is because your natural inclination is to help and enlighten anyone and everyone. Even if you can't find your own inner peace right now, you'll help others to find their own equanimity, peace and sublime love until it is your turn.
Money is not your prime motivation, but this doesn't mean you're not interested in it. To you money is a form of energy, a measure of your own activity and love to be used in helping others, even uplifting humanity in some way. Even in an ordinary day you are quick to see that someone needs help and you readily offer assistance. You are always on the lookout for opportunities to relieve the suffering of others.
If you are a Pisces woman it is likely you will have extraordinary imagination and wish to express that in every part of your life. Sometimes others will find it somewhat difficult to deal with you and you find it puzzling as to why others don't immediately understand your ideas. Your vision is probably just years ahead of its time so it is no wonder others may find you impractical.
You have well developed psychic energies and should always trust your intuition Pisces. You are tuned into others in such a way that supersedes the typical mental or verbal communication between humans. You are clairvoyant, channeling the highest spiritual truth for others during this life.
You are soft, sensitive and actually quite unafraid to explore what life offers you, even if you choose actions people and circumstances that convention frowns upon. You believe that to find your ideals, it could involve exploring those things that tradition regards as taboo. But for all of this, you would rather tread your own path than die wondering "what if".
People who exhibit the physical characteristics of Pisces generally look clumsier than they actually are. They give off a feeling of other-worldliness and usually have very sensitive, caring eyes. It is likely they will have a trusting eager look or a quality of empathy and non-judgment exclusive to those who truly understand human sorrows and failings.
Pisces needs to turn his/her private, mystical dream world of love and compassion into a reality as the only other option is a life of illusion and, ultimately a sense of failure. Many Pisceans work hard to improve a lot of humanity and others bring their talents to film and entertainment thus enlivening the lives of thousands.
The less evolved Piscean struggles with their path. If hurt or disillusioned by life's complex stream of events then they withdraw. If you happen to be one of these Piscean types, hang in there and don't identify too much with your past story.
Extend yourself to others; help the downtrodden and those who are suffering. Your mission is to give unconditional love to all who come in touch with you and eventually rise to the occasion to meet your higher self – a feat few other star signs are capable of.
If you were born between the 19th and 25th of February you were born under the cusp of Aquarius and Pisces. This means that you partake of some of the elements and personality traits of the previous star sign. Aquarius is a forward thinking and unconventional sign and therefore you're intuitive and mystical qualities are blended with this rather a vantgarde element of the Aquarian temperament.
You have the ability to take traditional ideas and mould them into concepts that can be useful in helping others or an individual or even a group or communal basis. Working in humanitarian and spiritual organisations or hospitals will give you the opportunity to express much of this Aquarius – Pisces combination.
Because you are born with a mixture of air and water you sometimes find it difficult to balance the intellectual and emotional sides of your nature. Making decisions can be hard for you because you are so prone to wanting to make these decisions based upon your intuitive gut feeling. You know full well that you need to rationalise some things and to use your head but this you find hard at times. You may also find yourself thinking about how you feel or feeling about how you're thinking and this can become too much for you sometimes.
The typical Pisces is usually somewhat of a daydreamer so it's good that the intellectual and communicative aspects of the air sign of Aquarius are enmeshed in your Piscean blood. This gives you a more down to earth and expressive quality to the way you interact with others.
Being born under this blend of astrological signs is a blessing and gives you a special sort of destiny. You are a true helper, an intuitive healer and are able to soothe the wounds of your friends and people generally. Your destiny will make you sought after as a truly unconditional lover and friend.
If you are born between the 16th and 20th of March you draw in some of the fiery energies of the next zodiac sign to yours, Aries. This makes you a bolder sort of Piscean character with a mixture of the elements of water and fire. While as the typical Piscean can sometimes be indrawn and indecisive about which direction to take, the fire of Aries will make you more decisive and even sometimes aggressive in your approach.
Because you are primarily concerned with helping others and giving assistance to those who are less fortunate than yourself the strong ego quality of Aries will make it hard for you to balance self with others. There are times when you are swinging between sheer egotism and pure selflessness. To balance these two extremes in your nature may for many of you be a lifelong challenge.
You have a creative and enterprising nature and want to achieve something in the world but can also bring to that activity some wonderful spiritual and emotional qualities.
Astrologer's Advice:
You must temper your ambitions however as your emotionalism may cause you to work too hard and at some point suffer the consequences of this through physical sickness. Once again if you are able to balance these driving needs and this emotional intensity, you have a great chance of becoming successful and fulfilling yourself both in the world and within your own being.
Fortune Telling by Tarot Cards
FORTUNE TELLER
It is intended to shed light on many aspects of the querent's life. To use this, concentrate on a question to put before the cards.
The Power Behind your Name
NUMEROLOGY READING
Your name is a vibration associated with a number. Discover which planet is ruling you and what the effects of your name will have on your life and destiny.
The Three Types of Pisces
Those of you born between the 19th and 28/29th February are very powerfully ruled by Neptune, the God of the Oceans. This means you are extremely tuned into the psychic and the clairvoyant realms and will have a natural desire to seek out spiritual information. You are a born social worker and even if you don't work in this arena you will always be available to help others solve their problems.
If you happen to be born between the 1st and 10th March you love people but are particularly attached to your kith and kin and excel in sharing your love in close personal relationships. You are loyal and make everyone feel comfortable in your company.
As a Pisces born between the 11th and 20th March you have a streak of Scorpio in your nature which makes you passionate, demanding and very intense. An input of 100% is rarely good enough for you so you need to be careful of not being too possessive or jealous in your relationships.
SNAPSHOT: Pioneering, Progressive, Determined Blinkered, Impractical, Discerning
A Pisces male is not stimulated by the fleeting opportunities of life that promise short-term material success, status or fame. Instead, he revels in the delight of rendering his services for the sake of others and giving something back to society.
You're not the conventional ambitious male by any means, Pisces. On the contrary, you're an expert at daydreaming, and your impractical aspirations prevent a practical judgment from prevailing. Because you're philosophical and a deep thinker at heart, you possess an eclectic understanding of life and can be an authority due to your wealth of experience and ability to compassionately and intuitively help others through your wisdom. You often like to share your energy in a manner that corresponds perfectly to your totem: the two Fish perennially swimming in different directions.
You're a people person who is honest, fair and impartial. You practice humility and hardly ever give your ego the opportunity to fight for its presence. Your compassion is such that you regard a beggar with similar respect as you would a king. Your unprejudiced and equitable stance in life is often stirred by your innate intuitiveness.
As an individual, Piscean men can be emotionally worn out and temperamental. However, they do manage to cover their personality blemishes in public and let their jovial, light-hearted attitude shine instead. You adore people and like to foster bonds at an emotional level. Socially, people look forward to having you around.
Although you desire stability in life, the reality is frenzied and rather adventurous. I wouldn't be surprised if you had a gazillion romantic partners. You're constantly on the move, and being an idealist, you always try to sniff out greener pastures, even when you've already found the best. Emotionally, you set impractically high standards for yourself and you fail to understand that such expectations are unrealistic and will let you down. You're also inherently naïve due to your compassion, and it is only until much later in life that you realise you were being used. But you'll have no one but your kind-hearted self to blame.
You love people, but you're also withdrawn. In fact, you may oscillate between being socially active and a recluse. This happens when you're low, and you prefer to grieve in isolation rather than inconvenience others with your sadness.
You're ruled by Jupiter, the largest planet of the solar system, which bestows a quality of exaggeration to your sign. Unsurprisingly, you have an innate tendency to glorify the truth and your anecdotes. With your co-ruler, Neptune, this embellishment can often blur boundaries of reality, turning them into blatant lies. It's imperative that you understand these astrological implications, Pisces.
Your intuitiveness never fails to captivate others. The effortlessness with which you comprehend the intricacies and complexities of human emotions is quite remarkable. You establish an instantaneous connection with people of all backgrounds, with many revealing the darkest secrets of their lives during their very first encounter with you. You exhibit natural poise and affability that people instinctively trust. You also have a knack for drawing people towards you with your compassionate and discerning nature. It is no wonder that many Piscean men take to counseling, healing or other therapeutic fields.
You demand absolute control over your time and conduct, and you hate it when others call the shots in this area. You're fairly free-spirited and like to explore life at your own pace. If you're nudged by authority or regulations, you're likely to curl up and throw a nasty tantrum. Pressure to perform and make swift decisions is not your mainstay.
Because you have your own defined way of life, which is idealistic, impractical and forever in a daze, you tend to be rather lethargic and enjoy idling as a means of indulging yourself. You often shrug off issues that stress you out and procrastinate until the alarm bells ring. You need to find creative ways to keep yourself inspired and engaged towards the goals you set for yourself, Pisces. However, if someone breaks your attention, you exhibit aggressiveness, which can be tempered by your innate spiritual composure.
SNAPSHOT: Revolutionary, Distinctive, Big-hearted, Spontaneous, Sensitive
At your core, you're an unusually compassionate and adoring soul, which endears you to most people. You are the quintessential combination of the sensual and the mystical. Far from relying on verbal statements, you are able to communicate effortlessly through your gestures, presence, warmth and enigmatic eyes, which are the windows to your soul. Pisces is a feminine sign, and this justifies your femininity completely.
Pisces women are the epitome of elegance and dignity. You're governed by Neptune, which makes you enormously caring and tender. The depth of emotions you experience towards others is just as deep, calm and all-embracing, making you unfathomable even by those who know you well.
You're unconventional in your ideas due to your visionary streak. This makes it difficult for many to accept you with open arms. Because you're a dreamer, you can be far too idealistic, and your vision is often out of sync with contemporary trends.
Because you're innately perceptive and intuitive, you have a remarkable flair for understanding people, temperaments, and situations. This means that you can creatively respond to situations and pulsate with progressive, original and thought-provoking ideas. Your idealism and belief in the goodness of all also means that you take people at face value and openly reveal your life to them.
Selfless to the core, you are driven by the desire to be of significance to the world at large, which is why you don't enjoy jobs based on self-interest. Though money is not your driving force, you turn it into a form of energy, a barometer of your joy for doing a job well. You also like to help those less fortunate, and you unconditionally care for friends and strangers alike.
Pisces women are sensitive to the inherent goodness of each individual, and they are unsurprisingly appreciative of nature and its ways. You embrace the uniqueness and spiritedness of life as well as the universal power that binds it together. This quality of being remarkably self-aware, poised, sociable and imaginative adds an interesting element to your personality. Creativity and pleasure always remain at the top of your preferences.
Your high degree of emotion and inherent love for everyone ties you passionately towards your family and all of those connected to you. You like to feel desired and of assistance, even for insignificant tasks. You regard family support as a life-long commitment and dutifully make your way through trying circumstances by giving your best. Many Piscean women find themselves taking on humanitarian roles such as caretakers or guardians of those who are sick or ailing in the family.
You abhor confrontations of any kind and remain wary of heated clashes at all times. Even when situations demand that you take a stance, you put up a wall of ignorance rather than proactively deal with the issue. This may become a stumbling block, especially in your personal relationships where dialogue is imperative and silence may rupture the relationship even further. Remember, being emotionally strong isn't the same as being apathetic or weak.
Pisces women, I'd strongly advice against harbouring pessimistic and unconstructive thoughts, and given your emotional and vulnerable nature, try to avoid alcohol abuse or drugs. For someone as weak as you, these might become crutches you'd rather not have.
If your child is born under Pisces, you can expect them for the most part to be caring, loving and sensitive. This best describes your child but is by no means exhaustive in revealing the complexity of young people under the sign of the fish. Even as a youngster the eyes of your Pisces child will reflect the wisdom that they've been born with.
From an early age their bright and seductive eyes, their awareness and understanding of others is quite surprising. You probably have no problem believing that they have been reborn because it's as if they've brought this knowledge from somewhere else. Even if they don't use language, they have the unique ability to speak to you through their eyes, with a gesture or a casual glance.
Working on a routine of discipline will be hard if you're a parent of a Piscean child as they're so sensitive it is likely they will withdraw when you try to impose your rules and regulations on them. If you punish them, they'll possibly even make you feel guilty for doing so but you mustn't give in and always discipline them in a gentle fashion.
Astrologer's Advice:

You need to stick to certain codes of conduct so they will grow into balanced and well-adjusted adults. Again, don't mete out heavy-handed punishment, as they need to see that you're being fair and loving in your discipline.
Your Piscean child is very artistic and you'll see that their musical or painting skills are well in advance of their years. You ought to encourage them in any way you can and you'll often hear their teachers refer to them as naturals. They love artistic activities and are happiest when they are painting, singing or dancing.
Pisces children are always ready to share whatever they have. They also want their parent to share in their activities with them so do so. You can build a great and loving parent/child relationship through this single act of sharing time creatively with them.
Piscean children being water signs love swimming and getting involved in any other water sport. This will bring out the best in them as their totem, the fish and lives in the ocean. It makes sense to teach them how to swim very early and that way they will get the joy of playing in the water as well as the exercise they require.
Exercise is essential for your Pisces child because they do have a tendency to put on a few kilos as they start growing older. A regime of physical exercise will help keep that in check. Make sure they have a good schedule of movement and physical activity, which will encourage them to make that a habit throughout their lives.
Pisces children love pets. They're very loving and nurturing when they play with animals. Pisces kids will make their pet their best friend. This is the foundation of many Piscean children becoming carers in the greater community later on in their lives. MORE ABOUT PISCES CHILD… →»CLICK HERE!«←
Pisces is an eternally romantic, unconditional, vulnerable and selfless lover. Since you invest so much of yourself in a relationship, you are the perfect lover of the zodiac. However, because you're an idealistic lover, you desire perfection in every aspect of your relationship, and reality may not always deliver. Despite this, you continue to obstinately pursue your quest for the ideal soul mate.
Because you're so adoring, compassionate and defenseless at heart, it's imperative that your partner treats you with utmost respect and sensitivity, never breaking your trust or taking you for granted. Cheating or infidelity can crush you for a long time. Since water signs are governed by emotions, you naturally desire honestly and commitment in a relationship, but you also want stimulating companionship that creatively inspires you to grow as a human being and engages you between the sheets.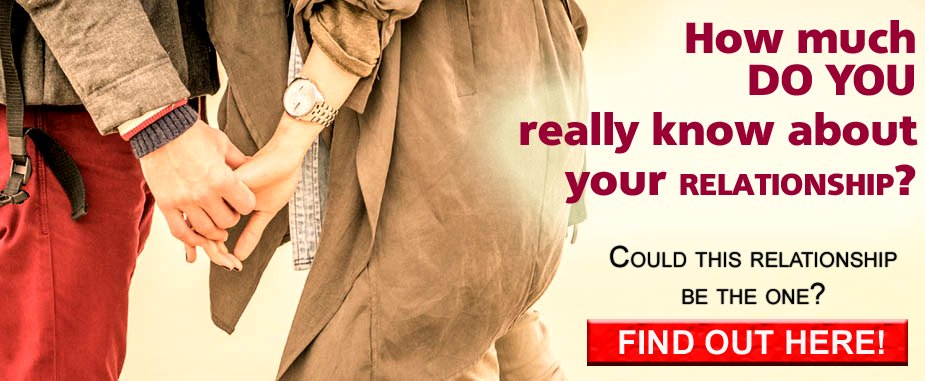 Because you surrender to your partner completely, your love for them may overshadow all other aspects of your life. Once you're with the person you truly desire, you leave no stone unturned in bringing them all the joy that is possible. You're unconditional in your love and don't even demand a similar intensity from your partner. This happens to be your most attractive quality as a lover. You keep pouring affection on your partner in the hope that it may be reciprocated, and you never force your ways on anyone You're emotional, sensitive and naturally sentimental.
Shedding a tear or two is part of your character, especially when you hear of a friend or family member suffering a tragedy. You feel for them as if you were in their place and sharing their suffering. Your uncanny gift of being mysteriously in tune with your lover, both emotionally and spiritually, stems from your innate intuitiveness. Whenever they're hassled or fraught, you always seem to know. This can be enormously cathartic for a partner who experiences this in a relationship.
However, in your search for a flawless relationship, you may find your desires far from fulfilled. Your reality can be so naïve and unrealistic that it prevents you from tasting true love. If you learn to accept the blemishes and imperfections in a relationship, you may savour the joys of love sooner than imagined.
Though you're a giver when it comes to your partner, you expect your sexual intensity to be reciprocated. You want your partner to partake in lovemaking with a similar or higher degree of inventiveness, enthusiasm and passion as you regard physical intimacy as an extension of your personality and an expression of how much you adore them. The planet Venus and the sign of Libra regulate your sexuality. Unsurprisingly, you possess a natural predilection towards sexual intimacy and romantic pleasures. You look forward to lovemaking as a culmination of all that you feel for your loved one.
Your partner cherishes all that you do for them, but make sure that you don't smother them with your care and protectiveness. They may be the world to you, but their world may be far more diverse than yours, and they'll be embracing far more people than you. You seek long-term commitment and stability from a relationship, and when in a marriage, raising a family will be one of the most satisfying and fulfilling experiences for you. You were born to love, Pisces. KNOW MORE ABOUT YOU AND YOUR POTENTIAL PARTNER →» CLICK HERE!«←
Innately compassionate and gentle, you are a spectacularly loyal and understanding companion. This quality endears you to all and draws others to you in their search for friendship.
You're a friend for life, and once you warm up to someone, you hold them dearly for the longest time. Since you're naturally sensitive, you get emotionally attached at the blink of an eye and don't realise when others are taking you for a ride. Remember, concern for others may be a virtue, but blind selflessness is clearly a hitch. You're intuitive, Pisces, so stand up for yourself. Self-respect is an essential ingredient for a flourishing friendship.
You thrive on and seek affection, social interaction and a cheerful sense of humour from companions. You love to lend a patient and caring ear to all. It's your way of understanding and supporting others in need. By being there for your friends and pulling them out of the muck, you reveal your true connection with them.
Loyalty is the jewel in the crown of your friendship as you remain a steadfast friend for life. Backstabbing is something that you take rather personally as it negates all that you invest in a flourishing relationship. You're a happy person at heart and desire those around you to be equally or more content.
The two Fish in your totem symbolise a confused state of mind that oscillates between extremes. Interestingly, while you celebrate friendship in loud ways and take pleasure in partying and merriment, you still enjoy spending time alone, locked away in isolation. This is due to your deep-seated spiritual nature, intrinsic to the sign of Pisces. Unless you strive to balance these extremes in your personality, your friends may need an explanation for this behaviour.
You're a livewire when friends are around, and you constantly churn up exciting ideas for creative, offbeat and fun activities. You like to stimulate them through team activities where you can get together and celebrate real companionship. You seek interesting avenues for exploration and are not entertained by the idea of a conventional picnic, unless there's an adventurous element to it.
You love seeing your buddies excel in all aspects of life. Friendship with you provides others with a source of unconditional care, and you express perennial affection and support for them. However, they'll have to be broadminded and have a large heart to reciprocate the love you offer to them.
You become very emotionally attached to them and once again speaking of your unconditional love; you mustn't be ignorant of when others are taking advantage of you. It's one thing to be a friend but you mustn't be at full. Stand up for yourself, because self-respect is also an essential ingredient of a two-way friendship.
These are the components that you believe make up a great friendship. You are a great listener and love to listen to the problems of others because it is in this domain that you can show your love and care by helping your friends work through their problems.
Being sensitive and humane some of the other traits that endear you to others and give you a reasonably good circle of friends. Loyalty is the jewel in your crown of friendship and you expect your friends can be just as caring as you are.
You love partying as much as you enjoy spending time alone because Pisces has a spiritual dimension to it. You often also look to the spiritual potential of your friends and this can sometimes take them back. On the one hand, they see that you are comfortable being with groups of people in a party situation and on the other hand you can be as a hermit. You need to balance these two sides of your nature or at least explain to your friends what is going on so that they can gain a greater understanding of you.
With your friends, you like sharing creative and imaginative activities. You see this as a way of drawing friends closer to each other. You want to do things that are interesting, offbeat and generate creative impulses not just in yourself but in your friends.
Being friends with a Pisces is a multidimensional experience and requires a broad mind and a big heart to reciprocate the love there Pisces offers in friendship. KNOW MORE ABOUT YOU AND YOUR FRIENDS →»HERE!«←
Pisceans are emotional and highly vulnerable, and they carefully steer clear of confrontation. They like to make peace with people and circumstances, and if you happen to witness their pent up frustration, it is usually for a very valid reason. Being delicate and sensitive, an emotionally wounded Pisces doesn't easily forget, though in their compassion they may surely forgive. If you happen to lose their trust, it will be hard to win it back.
Pisces believes that they're never at fault. Their ego can be a tyrant and they need to keep a watchful eye on this tendency. Remember to acknowledge when you're wrong, Pisces. Unless monitored and handled with diplomacy, your ego can wreak havoc and scar your relationships with co-workers or friends.
Though you're forgiving by nature, you can often be blinded by your ego and reject any attempts at an apology. You may also detest having a mirror show up your faults and shortcomings. Learn to mellow and allow an admission of guilt. Constructive criticism isn't the same as disapproval. When others are wrong, understand that there can be nothing more pure than a request for forgiveness. If you strive to give others a chance, you'll be rewarded in the future.
RELATED ARTICLE: Holding On – the Worst of All Habits by Dadhichi Toth
Pisces Light and Shadow 🌓
The light and the dark are part of human nature and each star sign exhibits this polarity. It is the yin and yang of life and once we confront these shadowy areas within ourselves the sooner we are able to break free of all self limiting behaviours and habits.
Others are fascinated but also bewildered by your Piscean nature. On the one hand, you are dreamy; sometimes your out-of-touch style of dealing with the world makes others wonder where you really are. Yet on the other hand you are impressive in the way you can immediately sense the difficulties in others, always offering a helping hand without even being asked.
Because you're able to tap into the universal storehouse of creative power, your ideas can sometimes be quite brilliant, albeit a little progressive and confounding to others. Albert Einstein is the perfect example of the absentminded scientist who revolutionised physics in the 20th Century. You too have the ability to draw deep from the wellspring of your own creative self and make a difference in this world.
Pisces is a social creature and, like your totem the fish, you too like to swim in schools. You therefore will never be without friends and love to express your romantic and emotional nature through your connections with others.
You are a dreamer by nature and always try to see the best in others. Sometimes the fact that you befriend those whom others would normally ignore puts you at odds with your nearest and dearest. This doesn't matter to you, as you like to regard the world and all its creatures as equals.
Pisces: The shadow side 🌑
You have a colourful, complex personality, but you need to be extremely careful how you live your life and manage these varying shades of emotional extremities.
You are moody by nature, being ruled by a mutable water sign. You mustn't allow your moods to get the better of you.
This will be more pronounced when you are in the company of others who tend to take advantage of you and dump their emotional baggage on you. You must learn to say the magic word 'No' if you are to keep your spirits bright and confident.
The other difficulty you have is daydreaming and never quite acting upon these dreams. Also, you mustn't let your thoughts revolve around your own personal problems. Get active and do something about it. This is the only way you'll resolve your problems and fulfil your ambitions.
In your desire to see the best in others you are sometimes impulsive in your relationships. This makes you changeable and somewhat dissatisfied because you realise that putting people on a pedestal only sets you up for a fall.
Astrologer's Advice:
Try to ascertain the truth of another person's character before giving your heart lock, stock and barrel.
Pisces – On the Home Front 🏠
Pisceans have a wonderful imagination and often live in a fantasy world which is why their homes will reflect this. Your home is your safe haven in which you can express many of these fantastic ideas which you otherwise wouldn't be able to do in the outside world.
You want to live freely within your domain and like to express yourself whenever and however you please. Therefore routine is something you don't often adhere to and can oscillate between bouts of extreme tiredness to wanton untidiness.
Because you are social, inviting friends and relatives over to but take of your fantasy world is always something that you love to do. In this context you can share your feelings and your love through many different activities and gestures, which is why your home is often the central point of socialising with your peer group.
Pisces also rules such things as monastic life which is why at the other end of the spectrum you may often feel as if you prefer to be completely alone and shun the world. This is your private paradise where you can connect with otherworldly energies and Channel these vibrations into your personal realm.
If lighting, mood setting and other artistic objects of art will feature strongly in your domestic circumstance. You have an eclectic style which means your furniture mixes different periods to create a rather unusual, and certainly not boring visual experience for visitors to your home.
Candles, mirrors, photography and in particular artwork that utilise as soft watercolour will be a feature that reflects your personality perfectly.
You have a high degree of sentimentality and nostalgia enmeshed in your personality which is why you like to keep mementos of friends and family close at hand. It's not unusual when visiting the home of a Pisces to see lovely photographs of family members in unusual picture frames.
Gifts, floral arrangements, candles with unusual sense are all part of the mix in the home environment of Pisces. These sensual stimulants range from simple daily facts to extremely unusual, of foreign or exotic icons which remind you of the many experiences of your life.
Because Pisces is a spiritual and artistic sign there will be additional furnishings and accessories such as Third World or Indian statues of gods and goddesses percent of incense and even music to match. Many Pisces homes will exude the energy of a temple like environment. You like to make others not only feel at home but you want them to take something away with them once they've visited you even going so far as to believe that you can affect their spiritual evolution in some way.
Finally, it wouldn't be too crazy to point out that Pisces ruling fish, which is your totem, might even give you a desire to have a fish tank with multicoloured tropical fish giving a living contrast to the other furnishings of your unique dwelling.
Astrologer's Note:
Creating fantasy is important to you. You want your house to reflect your idealism, dreams and artistic nature.
Know more about the 12 signs OF THE ZODIAC.
Click on the ZODIAC you want to know more. 
Latest from Astrology.com.au
All the latest News and offers for your well-being