There are a few zodiac signs that are likely to fare particularly well in the year 2022.
Let's turn specifically to each sign of the zodiac.
Aries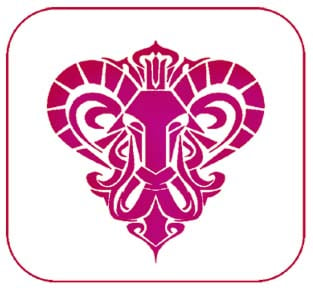 In 2022, special luck awaits Aries, who are responsible for others – employees, pupils, patients, a large family, or complete strangers whom Aries protects by virtue of their profession. In addition, Aries will have the most active love sphere in 2022. This year will bring many useful acquaintances, marriages, and business agreements. But there is also a dark side: Aries should avoid temptations, excitement, alcohol, fleeting romances. For Aries, the coming year promises to be a period of important and global events. It can be a successful admission to college, a move, a wedding, career advancement, and maybe completely unpredictable turns and surprises of fate. A year can reward Aries for caring for others, and it doesn't matter if you show it on your own initiative or duty.
---
Taurus
The tiger will require from Taurus warmth and concentration, a diplomatic approach to finance and partnership. The main thing for this zodiac sign in the new year will be a career that, if successful, will change the fate of many. The dynamic flow of events each time will distract from family affairs and worries. Taurus is expected to move in 2022, business trips, a change of job, environment is possible. The most active area is business and money. Taurus cannot be lazy in 2022 – just go forward to new opportunities and horizons.
---
Gemini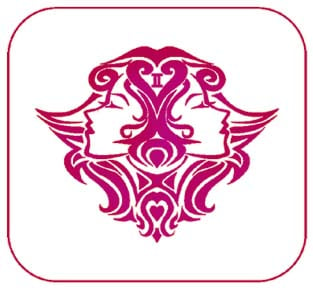 Until April 14, 2022, Gemini will have karmic events in their life. They will be able to receive good lessons that will help them reach a new level of life. This year will be successful for Gemini if they analyze their mistakes and current events. It's time to monetize your skills and abilities. The tiger will definitely help to walk along the thin edge of karmic knots and not touch the adjacent edges of failure. The twins are expecting pleasant purchases: furniture, cars, real estate. A job change is also possible, which will improve their financial situation after two difficult years.
---
Cancer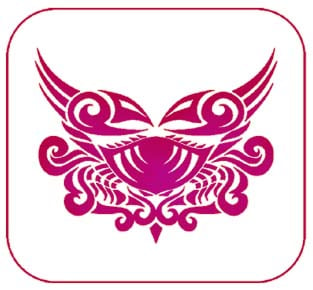 Cancers in 2022 will feel a surge of energy and will be ready to move mountains and realize their wildest desires. Of course, the year will be eventful: changes, a change of scenery, for families – the appearance of a child. For those who want to buy real estate – yes, this is the time, they will be able to implement their plan. Cancers' income will increase cosmically. The most active area is creativity and hidden opportunities. All this needs to be completed before the end of 2022.
---
Leo
The year for Lions can be hectic and warlike. Some Leos, showing their creativity, may suddenly realize that they are oversaturated with events in their lives. They will understand that everything that happens to them is just a mask that hides them from those desires that Leos really want to realize. Next year is the time to act decisively since the most active areas of Lviv will be self-realization and self-presentation, which will bring them bonuses and profits. The main thing is that Leo needs to control the level of their own egocentrism, otherwise the owner of the year will kick them in the nose and bring them down to earth.
---
Virgo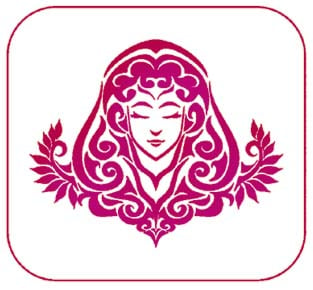 The stars have prepared pleasant surprises for Virgos in 2022, fortune smiles at them. Realize your goals and desires, take on the most daring projects, change jobs and countries. For those who want to start a business, 2022 is a favourable time, an opportunity to find their niche and skillfully interact with resources. Virgos will have new useful contacts, which will entail long-term plans that change reality for the better. The greatest likelihood of the implementation of Virgo's plans is related to the areas of health, career, or marriage.
---
Libra
Libras should not get into other people's problems, advice, try to remake. Social and business connections can play a key role in the coming year for business and career success. Libra needs to apply diplomacy, tolerance. You need to adjust your instinct for the changes that are taking place and deftly adapt to them. Career aspects become active in June-July. It is important for Libras to focus on work, the implementation of their plans, it is recommended to keep a diary of desires and organize your time. Also in 2022, Libra may face two-faced people, manipulators, the astrologer warns.
---
Scorpio
This year, Scorpios will have a chance to enter the river twice – this is the period from April 29 to October 8, when Pluto enters the sign of Capricorn and begins its retrograde motion. This is a period when you can change everything, improve your affairs, improve what needs improvement, return your values. The tiger will also help Scorpios get rid of the influence of other people, depending on them, from the circumstances. Career, social calling, publicity, your own business, increasing the flow of clients and finances – all this will become possible for Scorpios in the year of the Tiger. However, this sign is not worth kinking and "mowing", so that mistakes do not lead to the frustration of all affairs.
---
Sagittarius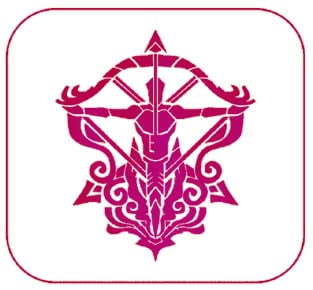 Sagittarius in 2022 will have a huge potential for creation, growth, and development, primarily spiritual. The astrologer does not advise starting a new one, on the contrary, you need to improve the old one, especially in the work area. It is necessary to expand horizons, travel. Jupiter in Pisces will expand the capabilities of Sagittarius, their ambitions, worldview. Sagittarius women should avoid extravagance and impulsive purchases. It is important to analyze what is happening, to include charm, which will help them to be more recognizable. The year promises to increase financial opportunities and improve living standards.
---
Capricorn
In the coming year, Capricorns should start only those things that were previously planned and started, but not completed. Sudden impulsive decisions should be avoided in any major business, such as getting married, making a big purchase, moving, or getting fired. It's time to pay attention to family traditions that were previously forgotten. Representatives of this sign should not start or continue relationships with Virgo, Leo, and Aquarius. These signs can lead Capricorns off the right path.
---
Aquarius
If Aquarius completes at least one big project in 2022, he will be able to reap rich rewards for a long time to come. Such a project can be anything, for example, a profitable business relationship, a reliable marriage, a major deal, an investment, a long-term investment, or a signed contract. At the same time, Aquarius will have the opportunity to invest not only in himself but also to make sweeping gestures towards others – the people closest and dearest to him. The dynamic Uranus will stay in Taurus until August 23, giving Aquarius a huge influx of vital energy and supporting him with material resources to embody any plans. Magic on the way to happiness and good luck will add a Starfall on the night of May 6-7 and July 28-29. A difficult period can be from August 24 to the end of the year. Aquarians should avoid extravagance and credit.
---
Pisces
Fish fall into the circle of "favourites" of the Water-Tiger. Neptune will be in his abode all year round, and in April he will form a harmonious union with Jupiter, which will give Pisces a huge potential for the realization of their plans, goals, desires, projects. In 2022, it will be possible to successfully complete training as a psychologist, astrologer, astro-psychologist, regressologist, theta healing, numerologist, runologist, teacher or teacher, doctor. The quality of life will improve, the desire to buy something very valuable will increase, for example, to buy an expensive car or several apartments at once, to make repairs. In 2022, fate is ready to give Pisces a special gift that will give a feeling of happiness, pleasure and euphoria from life.