Learn more about Leo Karma Luck and Spirituality as explains…
Certainly, you were born under Leo, the 5th sign of the zodiac, indicating leadership and power. You seem to bring a ray of sunshine with you wherever you go. But this reason you are loved by others and your presence is always welcome.  Then if others feel down, you have the uncanny knack of being able to lift their spirits even without saying too much.
Understanding this law means becoming fully conscious of what is going on in your brain. This is easily done as long as you can maintain a level of awareness, an observer mode so to speak, in which you are aware and see thoughts passing by much like clouds before the Sun. Practising this observation will become easier in time and you will begin to recognise those patterns of thinking either good or bad that you are continually projecting and thereby creating your reality.
In other words, to change your destiny, change your thinking.
Your thinking is ruled by the sign of Libra and its ruler Venus indicates that you love people and thrive in the midst of those you can share your feelings and thoughts with. You do however have a need to prove you are better than others which can sometimes be a problem for you. Humility should be cultivated if you are to sidestep problems in your relationships.
You will be recognised for your dynamic energy and self-motivated action. You don't need to big-note yourself to others. People will instantly recognise your abilities and even look up to you. If this adulation begins to go to your head, you must listen to the cautionary advice of a good friend when s/he says, "Get off your high horse, Leo!"
Leo is ruled by the Sun which is the heart of the solar system, the engine room of what happens astrologically. The Sun is also related to one's vitality, the atomic nature and the physical heart. Activity of all sorts, sport and motion which allows you to slip into the "zone" is what turns you on spiritually.
As with Aries, which is your 9th house of higher spiritual aspirations, physical activity gives you a sense of burning away the dross or negativity which causes you anger, frustration and a feeling of being stuck in life. Leo need to be free of this and act independently so to you spirituality/meditation is a form of inner adventure.
You like to be admired but in the more evolved Leo born native the shining state of self-awareness which will be achieved by your physical activities will be also very attractive to others but in a way which will act as a sort of beacon light for those who are lost. 
Your leadership qualities and your ability to share your inner experiences are also a form of meditation in that you lead others to the same higher states of self-awareness.
Related Articles
How astrology helps you find the connection between your ordinary and higher self?
Remedial measures and spiritual exercises have been expounded by ancient astrological and spiritual authorities to help you overcome negative patterns of karma to increase your opportunities, to attract relationships, position, power, wealth and wealth. In this segment will look at those techniques to your specific star sign. Like to overcome your boat karmic patterns and start to enhance your luck.
Mars rules your 9th house of good fortune and as a result of this shows that you are progressive in your thinking and through this will make your own way in life. You have the gift of thinking outside the square and can be rather inventive in the way you approach your work and relationships. Those who think differently can usually come up with completely different solutions and this is how you will create your own luck. Don't ever be afraid to be unique.
You are a born leader and people always look up to you for direction guidance and security. At times you are hard and demand excellence from them because you exhibit this in your own actions.
People gravitate towards you and you will no doubt be capable of reaching the zenith of whatever activity you choose in your life.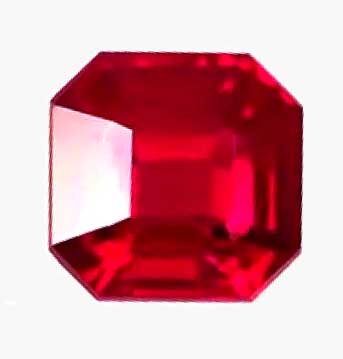 Ruby is the gemstone of the Sun,
and this connection gives us a good picture of its therapeutic properties. The sun represents the masculine principle, thus Ruby stimulates the masculine side of the energy spectrum. Its intense energies increase vitality and life force, and stimulate the mind, promoting motivation, determination, and strength of will. Its energy helps us to be decisive and to take action to bring about what we want in our lives.
It can be used to overcome lethargy and help fight against fatigue, and can also be helpful when dealing with stress or the feeling of being mentally overwhelmed. Its energetic properties help to cultivate a sense of power and confidence and to dissolve fears. This also has aphrodisiac properties, amplifying sensuality, pleasure and feelings of love and closeness.
Ruby has powerful protective energy and can provide a force of light to ward off dark energy and nightmares. The intensity of Ruby's energy, however, has the potential to be overstimulating, and as a result,
It tends not to be used in meditation because of its tendency to invigorate and cultivate wakeful, active energy.
Related Articles
Basically, the higher self is part of our nature which is the one that is aware.
Often we are caught up in our thoughts, emotions and the heat of the moment, the circumstance of life that are going on around us all time and therefore we tend to become disconnected from that part of ourselves, our Higher Self. This segment will talk about what that Higher Self means to you specifically for your star sign and how to become more aware of it.
You must never assume that your opinions are the only ones are correct. Leo have this tendency to assume that your opinions are superior to others. 
This can make you unpopular with others even though you meanwhile. Yes often you are correct but you must understand that the way you present information is often more of an influence than the content of what you're saying.
Since Leo is a fixed sign which means that you are often inflexible in changing your attitudes and values and this must also be carefully monitored especially in long-term relationships otherwise it will put pressure on others to always adjust themselves to you rather than ensuring that mutual change being the basis of your partnership.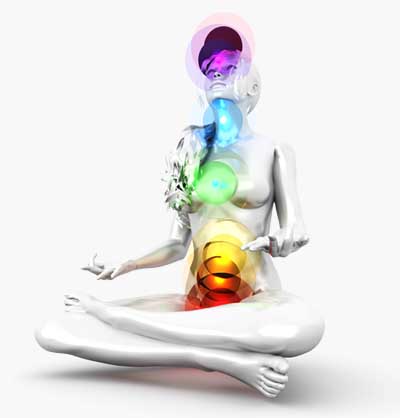 There are broadly four main paths to spiritual liberation or self-actualization.
The first is based upon selfless action or karma yoga,
The second on devotional activities,
The third through the physical practise of self-control and yoga and
The last is the intellectual path.
Leo patterning suggests that you are aggressive in the way you attempt to achieve your goals in life. Strength and leadership which things you aspire to may ultimately be your biggest challenges in life and have their roots in some deep karmic past issues.
Your key words are "I Shine" and because you have a very powerful soul force, your spiritual aptitude is strong. As you reach midlife you will start to fill your practical affairs with a spiritual and generous quality. Sharing your successes will give you great pleasure.
On Sundays and Thursdays connect with your inner powers of intuition and psychic abilities. Ruby and Garnet are helpful gemstones for Leo.
     Related Articles
More about Leo Spirituality...
Upgrade MYSELF to Version 2.0 >>>>> this is great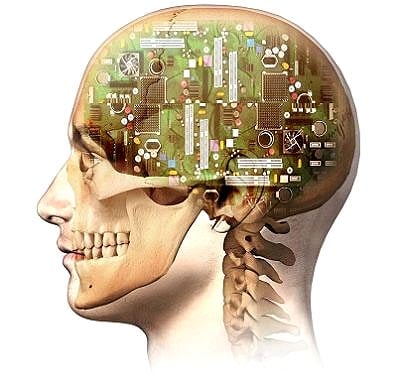 It's possible to create a new you, almost as if you are upgrading your software to the newest and brightest version. There are disciplines that need to be adhered to if you are to achieve your best possible self. Start by understanding your karma –
 Related Articles
Latest from Astrology.com.au
All the latest News and offers for your well-being