A General Overview of Aquarius Horoscope for 2023
Planetary Influences on Aquarius During 2023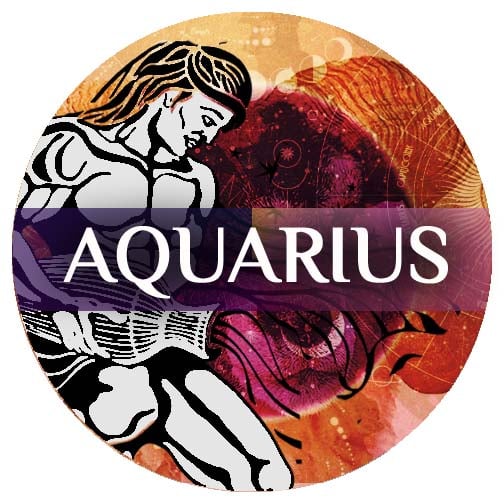 Pluto can bring about a rebirth in 2023
On March 23, Pluto will enter your Sun sign of Aquarius. The significance of Pluto transiting your first house is that it indicates a cathartic initiation that can be uncomfortable and sometimes frightening. It can bring about new relationships, births, and a whole new way of life. It is also associated with separation and death.
Despite its negative connotations, it can bring about a rebirth in will, skills and resources. Pluto-bearers may find that they can realize what they have always believed.
When Pluto transits the first house, it can bring about significant changes at work, especially in the 6th house. People may find themselves in a different field or undergo a career change. They may also develop an interest in advanced technology and science.
This transiting planet can also bring about changes in attitudes towards others. People will be more direct and assertive, and relationships with people with strong willpower may lead to a power struggle. However, they may also experience health problems in the workplace.
Pluto is an astrological planet that represents contradictions. Pluto can be thought of as death and rebirth. However, it also means the destruction of old thinking. Pluto can also bring about psychic intuition. A Pluto transit may result in the death or rebirth of a family member or loved one in certain cases.
This transit will not last forever but will bring about significant changes. A Pluto transit can cause extreme mental instability but it can also lead to spiritual transformation. This house might cause people with Pluto to be more introspective and serious about their lives. This transit may also lead to addiction and other serious problems.
Individuals will experience different effects depending on how a Pluto transit affects the first house. You may lack confidence in their abilities. With this transit, you'll encounter difficulties with relationships and need to work on your confidence to perform at your best.
Pluto entered Capricorn on November 27, 2008. This planet signifies money, dominance, and ambition. It will stay in this position until 2024 but not before transiting into your 2nd house. It was in Aquarius when it last appeared. This position brought about significant changes in society.
This placement led to the Enlightenment and the Industrial Revolution. It also marked the publication of The Vindication of the Rights of Women and the French Revolution.
Pluto's direct influence on Capricorn has significantly transformed relationships with money and material security. Pluto has helped you attract resources and separated the fool's gold from the real stuff. Income streams are now likely to emerge from places you never dreamed of. Moreover, it will help us to dislodge our beliefs that block honey flow.
Saturn's transit can affect your inner strength, whether you are a husband or a mother. Saturn can be a very powerful planet in the Lagna chart, but it can also bring emotional depression and a lack of self-confidence. Saturn can also bring health problems and increase responsibilities.
You may feel more inclined to pursue creative endeavours if Saturn is in your second house. While the influence of Saturn is helpful for creative works, it is essential to recognize that this planet can also be detrimental to relationships. It can be hard to feel fulfilled and happy if you're in a job or relationship that is not your true self. You may also experience unwanted pregnancies or lose money in investments due to speculation.
The influence of Saturn can help you advance your career. Saturn transits in this house can also expand your business or increase your social status. It is important to remember that Saturn can also be a hostile planet. This means it may bring unfavourable results if it is in your birth chart.
In the second place, Saturn can provide financial stability but may cause problems in your relationships. Your partner may become distant from you, and you may have a difficult time communicating with them. Saturn, in second place, can make you more responsible for your career.
This transit is excellent for creative people who want to produce meaningful work. You can make your dreams come true and learn a lot from this transit. It may require extra work and responsibility, but you'll be rewarded with well thought-out business ventures and investment opportunities in the long run. It can also motivate you to focus more on your work and become more disciplined.
The transit of Saturn in your second house can trigger a self-evaluation. Taking stock of your worth is an excellent way to gain confidence. It can also lead to feeling unloved or unappreciated. It is essential to make positive life changes if you experience this type of transit.
Saturn rules the eleventh house and the second. Saturn transiting the second house can indicate career advancement and spiritual advancement. This transit can also signify a need to further your education. This transit can be beneficial for ambitious students. Business people who travel abroad can also benefit from this transit.
Jupiter's transit leads to new opportunities for employment.
Jupiter's transit through the fourth house after May 17 brings many benefits, including increased wealth, better health, and happier relationships with family and friends. It may also lead to a move or change in residence and can be a good time to invest in real estate, construction, or domestic products.
However, Jupiter's transit through the fourth house can also have its downsides. Some people may choose to pick the most convenient information, which can lead them to be too optimistic. You may jump from one idea to another and misinterpret the truth. It would be best if you tempered your optimism.
Jupiter's transit of the fourth house is vital in the horoscopes of those ruled by Jupiter. It can affect one's decision-making ability and reduce one's intelligence. It can affect the desire for children and the desire for financial security. It can also affect business partners and a person's relationship with their mother.
Jupiter's transit through the Fourth House can also help increase a person's feeling of home, family, and contentment. Jupiter's fourth-house transits can encourage a more philosophical view of life. Jupiter's transit through the fourth house can increase a person's desire to travel and meet new people.
Jupiter's transit through the fourth house can increase an individual's desire for social interaction and belong to the universal brotherhood. It can also increase the sense of humanitarian concern for others. Jupiter's transit through the fourth house can increase the desire for change and a willingness to take action.
Jupiter's transit through the fourth house may lead to new opportunities for employment. This transit can lead to loss of capital assets, shares and career orientation. You may need to give up some of your comforts to make money. These negative effects can be minimized by using suitable remedies.
Jupiter's transit through the fourth house benefits those seeking success in their career or business endeavours. This can help people gain respect and honour in society. Jupiter's transit can also help people feel more in touch with themselves and be more confident. This transit can make it easier for a person to have a better relationship with their family.
Vedic Astrology considers the transit of Jupiter through the fourth house to be auspicious. It provides strength to the house and can also bring happiness and satisfaction. Jupiter's transit through the natal moon may cause mental disorders or affect one's health.
Your health is crucial when assessing Jupiter's transit through the fourth house. When it's transiting the fourth house, it can affect a person's ability to be productive in their career and family life. It can also make managing domestic responsibilities difficult.
2023 Zodiac Yearly Horoscope Quicklinks:
Latest from Astrology.com.au
All the latest News and offers for your well-being
What do the stars say about you this 2022? Learn more about yourself this year and regain the confidence to enjoy a better life.