A General Overview of Leo Horoscope for 2021
Most of your personal transformation continues to take place as a result of the type of work that you do. Pluto continues its long and impactful transiting your 6th house. With the Sun and Mercury also transiting this area as 2021 commences, you must be careful in particular, of your lifestyle and work practices.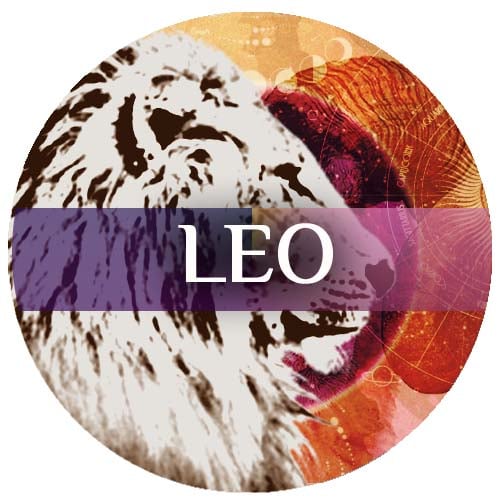 Mars and Uranus start the year off in the upper part of your horoscope right next to your 10th house. This is also related to your work and reputation. Because these planets in the upper part of your horoscope are challenged by Jupiter and Saturn, you know that you must work hard but by the same token must also pace yourself and give yourself some time out when the pressure is on.
Don't push yourself too hard
Jupiter opposes the Sun on March 4 and this may be one important part of the year when the above advice should be heeded. If you're pushing yourself too hard, it can have adverse effects on your health and as importantly, your relationships as well.
On May 26, the lunar eclipse occurs in Sagittarius. This is your 5th house of love, it's love affairs, children and creative impulse. You'll want a break from the predictability of your typical routine. You need to enforce a genuine deterrent if someone is encroaching on your space or time.
Shedding old habits is the only way to recreate yourself. You could be hit by one hassle after another but rest assured you're better off not agreeing to anything just yet.
Astrologer's Note
Romance is also likely on your agenda and could get somewhat serious. Don't make a beggar of yourself by trying to be something you are not.
On January 18, Jupiter makes a square aspect of Uranus. The year starts off in a rather irritable and possibly frustrating manner. Whatever has been holding you back needs to be shaken free. You feel rebellious, even revolutionary in your spirit. Any sort of confinement will affect you adversely.
Structure versus independence
You may have problems with people who want more structure. You will be exactly the opposite, wanting freedom, independence and less, not more rules. You may feel reckless so you should be careful because even as you desire some new excitement, you may be treading a fine line and may even endanger yourself or others.
On March 4, when Jupiter opposes the Sun, it's a time when your relationships, not just personal ones but generally speaking, will be under the microscope. You could be excessive, demanding more people than they can give is also quite likely exerting too much effort for too little return.
Later in your reading, you'll see how Jupiter and its transit your 8th house will have a significant impact on your life over the coming 12 months. This is a period when you are seeking answers to life and its mystery. You are not satisfied with superficial answers. You want substance. You also want your relationships to be deeper and more meaningful. If you make too many demands on your spouse or lover, it could create conflict.
The solar eclipse and social activities
The solar eclipse on June 10, soon after impact your 11th house of social activities. You are likely to be extremely creative and socially very active. The eclipse shows that if you party too hard, you could be missing some of the other essential details of your life. You may have the ability to filter out distractions and crack through difficult problems under these unique vibrations.
If you're vacillating between two options, two people and different sets of circumstances, you may have an important choice to make. There are two diverging life paths before you. Decisions are better made with a clear picture of where you want to be in mind.
On June 21, while transiting this 8th house, Jupiter will move into its retrograde motion. This accentuates its power and makes you even more demanding. You'll be pushing yourself too hard and must be more patient and gentle on yourself. You're probably trying to accommodate far too many people. Remember, Leo, you also have needs.
Overly generous in your relationships?
In your relationships, you'll feel as if you're doing all the giving and it's affecting your relationships. You don't have to be overly generous. In fact, being a little more selfish now will produce more desirable results. Understanding the spiritual significance of your karmic relationships will intrigue you now. You see this as a way of improving them.
Remember,
however, that karma is a matter of intention rather than action in making judgements based purely on assumptions and appearances could cause you to overlook the truth.
Some of your emotional strategies may backfire at this time. You have to be careful to realise that if things come unstuck, it's more than likely because of your own actions, and words. You have an opportunity to retrace your steps, to revise what you've done or said.
While moving in its retrograde motion Jupiter will indeed move back into your 7th house of marital affairs and business partnerships. This is highly significant as Jupiter is considered a lucky and expansive planet. At this point, you have a perfect opportunity to mend your ways and to smooth over any differences you've had in any number of relationships.
The retrograde period of Jupiter and is on October 18 after which point it will move into its stationary and direct motion. On December 29, it will move back into your 8th house giving you a 2nd bite at the cherry. Whatever you haven't understood, achieved or determined, will at that time be possible. These last couple of days of 2021 will be significant indeed.
The lunar eclipse and tension in your work relationships
Finally, the lunar eclipse on November 19 is an important one as it occurs in your 10th house of career and reputation. Saturn also has an important role to play in your life. At the outset, we mentioned your drive for freedom and independence. Saturn is planet structure and is a right angle to Uranus on February 18. It makes stationary, retrograde and forward transits throughout 2021.
The aspects above indicate tensions and challenges in your work relationships. This is because Aquarius is a significant partnerships sector. Uranus is the ruler of this area of your horoscope. Saturn is the traditional ruler but is more structured. Uranus is certainly more freedom-loving.
The test that you have in your relationships is evident from these difficult aspects. Can you maintain a level of independence and freedom while retaining a structured and traditional role and pattern of marital life and commitment? This will be one of the most significant questions for you in 2021.
Love and Romance for Leo in 2021
What's happening in your love life, marriage and social arena?
Saturn also has an important role to play in your life. At the outset, we mentioned your drive for freedom and independence. Saturn is planet structure and is a right angle to Uranus on February 18. It too makes stationary, retrograde and forward transits throughout 2021.
Marriage and close intimate relationships are indicated by your 7th and 8th houses of the horoscope. On January 8, Mercury enters your 7th house. This is the perfect time to communicate how you feel to your loved ones. This is a period of sharing and communicating what you want in a relationship.
Issues of Intimacy
The issue of intimacy comes to the fore but doesn't stop with the exit of the Sun in your 7th house. You'll note that the Sun enters your 8th house which is an even more intimate and transformative area of your horoscope, which reflects life. You are learning more about yourself and also what your partner's needs are.
On January 20, the Sun enters the 7th house and on February 2 Venus makes its way there as well. These transits accentuate your need for love and sharing. You will want a reciprocal arrangement and if that hasn't been the case, you'll be making your needs known.
On October 7, Venus enters your 5th house. Self-expression will be paramount at this time. You are on the lookout for more fun and creative pursuits. Entertainment, cinema, music and festivals of any sort will be most appealing. This is also a time when love affairs come to the fore. You want to enjoy the company of someone as passionate as you.
Greater attention to your family's needs will occur after September 11 when Venus transits your 4th house. We also interested in beautifying your environment, putting on your interior decorators and really making your personal space look and feel great. You want your relationships on the domestic front to be balanced and more harmonious. You are also interested in creating a more comfortable lifestyle generally.
Discord on the home front
Your interest in home and family affairs increases with the transit of the Sun and Mars on October 23 and 31 respectively. Unfortunately, these hot and driven planets may create some discord on the home front. When Mercury enters the same zone of your horoscope on November 6, you negotiate a more pleasant set of circumstances.
Two areas of your life are intimately linked this year-your work schedule and your health. There are also two periods of the year when Venus, the planet ruling your career and his into this 6th house which rules these matters. That's on January 9 and again on November 5. During this during these cycles, you must be careful not to overdo it. Better planning will help you sidestep overwork, stress and frazzled nerves.
The Sun and Mercury end of the 5th house as well November 22 and 25 respectively. You will be in the company of younger people as Mercury rules the people of junior years. If you are a parent this is also a time what you're more likely to dedicate your time and energy to kids.
Desire for creative pursuits
Your desire for creative pursuits intensifies the transit of Mars into this area on December 13. Self-expression is essential for you at this time. If you've suppressed this urge or have been stifled by someone or some situation your creative impulses may turn into aggression. This could, therefore, be an explosive cycle for you.
Astrologer's Advice;
The choice is yours. Try to give yourself room for spontaneity. You need more commitment to win the heart of your partner. Love may not be all that rosy but you can change that as well.
More communication with co-workers and those who work for or under you is necessary when Mercury transits your 6th house on December 14. These discussions will continue until the end of the year and also underpinned by the important transit of the Sun into this 6th house on December 22.
Friendships
You're hungry for friendship when Mars enters your 11th house on March 4. You have ample opportunity to expand your circle of influence, make new connections and network yourself socially and professionally. This transit lasts until April 23. Make hay while the sun shines.
On May 4, Mercury or step up your communication with friends and acquaintances. You want to be with like-minded people, groups and could even sign up for clubs that offer you an opportunity to share some of your ideas. You will be rather progressive during this period.
With Venus transiting your 11th house on May 9, an opportunity for love arises. Attracting friends and even soulmates is most definitely on the cards. You will be stepping away from abrasive situations or people. You want harmonious and peaceful friendships during this cycle.
You have a greater sense of self-esteem while the Sun is transiting through your 11th house between May 21 and June 21. Your vision of life will be surmounted by the people you associate with. You're starting to see that not everyone is cut out to be your friend. Don't make too big a deal out of this. If friendships are working at this time, it's because you've grown apart and your life philosophies are becoming more and more diverted. Expect a whole new range of friendships to arise in this in the short and foreseeable future.
Career and Finance for Leo in 2020

There are four excellent transits into your 10th house throughout 2021. The first takes place in the first week of January, January 7. At this time, Mars transits your 10th house with directional strength. This is a highly empowering transit and makes you hungry for success.
The Sun and Venus transit your 9th house on March 20 and 22 respectively. You could be tying up some issues associated with bureaucracy, legalities or even educational matters. On April 4, Mercury, the communicative and negotiable planet also enters your 9th house.
Educational opportunities
You'll be thinking of you opportunities educationally. As the 9th house relates to journeys and foreign affairs, that part of your life may also take precedence. The great time to plan a holiday or at least get in touch with those you have foreign connections with.
When Venus enters on the 22nd, delete that when Venus enters on April 15, it will tone down your somewhat aggressive tendencies. You must use diplomacy if you're throwing your hat in the ring for some new position.
Your negotiation skills will be evident after April 19 when Mercury also makes its way to the upper part of your horoscope. New contracts, communications and discussions about your professional future will be exciting and positive. You mustn't waste time. On April 20, the Sun makes its one month transit into your 10th house. This is one of the best times of the year to look forward to some sort of motion or new job somewhere.
Venus and your luxurious tastes
You have luxurious tastes with Venus transiting your 2nd house on July 27. Although you want to spend and spend, you can expect some good fortune as Venus rules your 10th house of career. This means an additional source of income to cover extravagant tastes may be on its way.
There may be financial arguments when Mars moves into your 2nd house on July 30. Disagreements are quite likely. Work on creating impactful presentations that are not in any way contradictory to others. This often means using anecdotal historic events to get your point across. Don't be too data-driven, dry or intellectual. Another important thing is to overcome repetition or monotony vocally. This increases your chance for success.
You have a greater desire to earn and capitalise on your talents while Mercury is transiting your 2nd house. This takes place on August 12 and continues till August 30. Don't be afraid to push forward your ideas. They will be well received.
On August 16 Venus transits your 3rd house of contracts. Mercury is not far behind on August 30. This is the time to use your suave and persuasive talents to stitch up a deal. This period indicates that your negotiations will expand your circle of power but to do this you must learn some subtle spiritual laws which can help you do it. What's more, you'll be challenged to think more clearly in any discussions.
To enjoy more personal influence you need to discipline your mind and your body to create a larger, more attractive aura but this doesn't mean steamrolling others in the process. Educate yourself and hang out with people who have the requisite knowledge in these areas.
Daring and pushy demands
With Mars transiting your 3rd house of September 15 and the Sun on September 23, you will be more daring and pushy in your demands. If you are in negotiations this is the time to step up your activities. You can turn up the heat and don't be afraid to intimidate others respectfully. You'll come out a winner.
One of the key transits in 2021 is Jupiter transiting into your 8th house of shared resources. Jupiter's transit into your 8th house is significant and because it is one of your better planets brings with it good luck and possibly financial remuneration.
This transit is often associated with gifts, inheritances and legacies of all sorts. Outstanding loans, that is money that is owed to you, they finally are received. You may also be considering matters of insurance, banking generally and your retirement plan during this significant cycle. Joint investments are likely to be successful and shared holdings increase in value.
Karma, Luck and Spiritual Insights for Leo in 2021
You have a greater desire to achieve spiritual insights on April 23 when Mars transits your 12th house, and again on June 2 with Venus moving into the same sphere. Because Mars is an active planet, you'll be physically engaged in helping others. This could be anything from helping a friend move, carrying their furniture, making your car available to doing yoga and different physical postures. Charity and yoga and meditation all fall under this same umbrella.
Powerful dreams
On June 21 the Sun, the natural significator of spirituality, also activates your 12th house. You could have powerful dreams and insights during this period. You're questioning your faith. If this has to do with any sort of belief or religious concept, it's easily fixed. The problem is when faith in your own self is undermined. That's a trickier terrain to negotiate. 
You have to be completely impartial in analysing yourself to extract the best from within. You mustn't be afraid to bounce your ideas of others, even if you risk criticism or ridicule. This is the only way you are going to find and express the best in yourself. Anchor your dreams in reality, but allow imagination to soar.
Mercury and your intuitive insights 
Mercury gives intuitive insights while it transits your 12th house. This takes place on July 12 and lasts for almost one month. Diarise your insights and dreams. You'll be able to use these insights to practically improve your life. Pursuing your goals with a more intuitive touch helps deliver better results. This differentiates you from your competitors. 
In other words, you need to make your work more unique. Imprint your personality and style on whatever you do. You need to co-create partnerships to maximize returns. Shared money will be a priority now. It could be a matter of renegotiating a deal. This next day or so is about throwing out old attitudes along with age-old outfits that are littering your wardrobe.
It's a time of progress in your understanding and experience of life. You also come to a better understanding and acceptance of changes or transformations you've been going through, particularly in your love life.
2021 Zodiac Yearly Horoscope Quicklinks:
Latest from Astrology.com.au
All the latest News and offers for your well-being