A General Overview of Capricorn Horoscope for 2021
The great conjunction of Jupiter and Saturn which occurred at the tail end of 2020 continued to rock your world over the next couple of years. This conjunction took place in your second house of finance and will redefine the way you perceive your finances, the way you earn and how you value material things generally.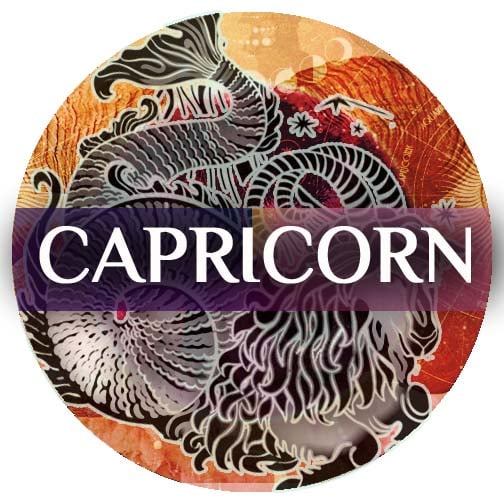 Whatever monetary lessons you learn this year, they must be coupled with an understanding of how to communicate your newfound insights. On May 14 Jupiter, with its quick motion in the first half of 2021, moves to your third house of communication. You'll notice that Neptune has been sitting there for some time.
Neptune is the planet of idealism. Balancing your practical urges with your dreams requires careful planning. Not only that, remember, Neptune is also a planet that sees things that aren't there. In that sense is a planet of deception both from others and of self.
Astrologer's Advice
You must be extremely cautious in your choice of friends and business partners. Don't necessarily believe everything you hear and see especially while Jupiter is moving through this area of your horoscope.
A revision of sorts takes place when Jupiter moves into its retrograde motion on June 21. The third house transit relates to your negotiations and any sort of contracts that are taking place. Jupiter moves back into the second house of finance where Saturn is going to remain for the next 2 ½ years at least.
Greater Focus, Industriousness and Goal Orientation
Greater focus, industriousness and goal orientation are the keywords for the materialistic and sober Saturn. With Jupiter being the planet of expansion and Saturn being the planet of careful prudence, you may be frustrated at the pace that your dreams are manifesting. The retrograde motion of Jupiter is a wake-up call and indicates that you must tread carefully in all of your financial transactions.
If you don't heed the early warnings especially the Jupiter square Uranus and Jupiter on January 18, you'll find yourself playing catch up. Uranus is notorious for throwing things into chaos and destruction. This again points back to an essential need to get your planning and organisation in place.
Uranus continues to transit your fifth house. Jupiter square Uranus also marks a time when freedom in relationships is important to you. You will also be challenged by tradition. Uranus and Saturn push and pull you in different directions.
Remember,
your wants may cause loved one's unhappiness, so act accordingly. Think before you act. The fifth house is speculative both financially and emotionally.
You're feeling rebellious towards people generally, but some in particular. You feel that others are calling the shots and manipulating you. It's high time you become free from this restriction. It's better to confront the problem sooner, rather than later. Communicate openly without feeling as if you have to be apologetic for the decisions you make.
A sudden 'change in policy' without any explanation will irritate you particularly if that happens to be in a one-on-one relationship or friendship. Others may rebel as well and you find strange alliances emerging as a result. You seek greater freedom in all your relationships at this time.
Saturn is the ruler of Capricorn. It's essential to study its movement through the horoscope to understand how your year will fare. There are several important transits and stations of this planet throughout 2021. The first occurs on February 18 when it moves to the square aspect of Uranus. This is a more intense influence than the earlier square of Jupiter in January.
Managing Tension and Anxiety Is Paramount
Managing your tension and are paramount during this transit. The reason for that is that it sets the tone for the rest of the year. Because Saturn moves retrograde on May 23, it will make three square aspects to Uranus starting on February 18, again on June 15 and then finally on Christmas Eve, December 24.
You must be certain to have all your ducks in a row. The earlier advice to have a clear plan in place will serve you well especially during these very significant transits. Fortunately, if your life is based on a firm foundation with clear goals mapped out, you might weather the storm of these two very opposite acting planets. These two planets are at odds in terms of one, Uranus demanding independence and progressive action with Saturn being the planet of conservative traditional values.
You must resist the temptation to get drawn into the thoughts of 'I'm stuck, there's nothing I can do to escape the situation I am in. I'm a prisoner of my life.' These thoughts are self-defeating and are, in fact, not at all correct. Even if you haven't yet quite got the foundation right there are ways to work through the maze that you may find yourself in.
Changing the Patterns of Your Previous Life
This year will be about changing the patterns in the conditioning of your previous life. You can't break free of those patterns unless you know exactly what it is you wish to become. For this reason, having a clear goal, beginning with the end is all-important. When Saturn moves into its direct motion October 11 you may only then start to feel clear on what it is you must do. It's better late than never.
During the latter half of the year, your ability to do less with more with lasting results will be in the spotlight. You can sustain your efforts and will be inventive, to say the least. If you have your act together, this will be remembered as a time you demonstrated it. Your credibility and self-confidence will be enhanced for some time to come. By leading with your dreams and ideals, you induce others to follow suit, even their goals may not be the same. You can persuade others to accept what's best in the long run, even when it means short-term sacrifice.
Love and Romance for Capricorn in 2021
What's happening in your love life, marriage and social arena?
Venus is the principal planet of love but also dominates affairs of the heart for Capricorn because it rules your fifth house. This is a creative and romantic house of your horoscope. In the early part of the year, you must be careful not to allow shyness or a lack of self-esteem to impact your relationships. On January 9, Venus transit your Sun sign and strangely, people will be attracted to you. Accept this at face value and enjoy the ride. This transit occurs right at the tail end of 2021 as well when it re-enters your Sun sign on November 5.
Eclipses are extraordinarily powerful astrological events that punctuate the timeline of our lives. There are four important eclipses throughout 2021. The most important which relates to your emotions and love affairs is the one that occurs on November 19 in the sign of Taurus. It's a lunar eclipse and brings into play the Moon. The Moon rules your seventh house of marriage.
Eclipses and Learning from past Mistakes is a Key Focus
Because eclipses take place on the karmic axis of the horoscope learning from past mistakes is a key focus when they occur. Not only will you understand more about yourself but you'll also build stronger relationships. That's if you can roll with the punches and put aside your ego. That's when positive attitudes start to rebuild relationships that have even crumbled to an all-time low. You'll be learning new things about your partner and yourself. You'll also be learning how to mutually lift each other and take your relationship to a new level.
Preceding this eclipse there's also a lunar eclipse on May 26 in your 12th house of Sagittarius. This is at a time when Mars is transiting your seventh house of marriage. The 12th house is known in some astrological circles as the zone of bed pleasures. It relates to intimacy, sexuality and one's efforts to selflessly share with one's partner. That may be difficult with the aspect of Mars directly opposite your Sun sign.
Helpful and Loving Transit of Venus
The outset of the year is beset with the troublesome energies. Mars transits your fifth house of love affairs on January 7. The only saving grace is the helpful and loving transit of Venus to your Sun sign on January 9. It quickly makes a trine aspect to Mars on January 10 relieving you from some of the tension and possible bickering that arises out of the seventh house transit of the warring red planet. Venus is also combusted on January 23 when it makes a conjunction to the Sun.
All of these transits in the first month, in particular, point to a need to get your emotions under control. Intense emotional and romantic affairs pop up for singles. Mars also has a direct relationship to your 11th house of friendships and social activities. If you aren't necessarily in a committed relationship these transits will play out in your social affairs. Consider time away from your normal routine to think about how to deal with these conflicts.
A whole new you emerge as this year. You'll feel good about yourself, optimistic, and ready, willing and able to take on the world. It is also a strong cycle for moneymaking. Unusual happenings will bring some pleasant social surprises and some unique novel solutions to a problem that has been causing you grief. Friends' advice should be heeded. These positive developments in your love life and social activities occur when Venus transits your fifth house on April 15. The Sun also adds its shining energies to this area of your horoscope a little later on April 20.
As hinted at above, the seventh house is the pivotal sector of your horoscope for love and long term committed relationships. Mars is disruptive in its transit between April 23 and June 11. There is some relief in this area of your life when Venus makes its transit on June 2. It will remain there until 22nd July.
Love, Camaraderie and Pots Sexual Passion
This creates a mixture of love, camaraderie and hot sexual passion. That also continues with the transit of these two planets in your eighth house. Between June 11 and July 30, Mars accentuates the physical and sexual appetites. Hopefully, your partner will be in the same reciprocal mood. Incidentally, the eighth house is a house of transformation and it's through these relationship connections that tremendous spiritual growth takes place. We'll get onto your spiritual transits at the end of your reading.
Your mind is expanding during this cycle as well. You're feeling as if the world is becoming a small place. Travel, religion and foreign cultures are the topics of interest. After July 22 Venus moves through your ninth house of long-distance travel. Travelling with friends or a lover may be on the cards as soon as Venus makes that important conjunction to Mars in your eighth house on July 13. With Venus transiting your zone of travel activities it's a perfect opportunity to blend your social activities with love and romance.
You Have a Competitive Spirit
Friendships are strong in the latter part of the year with Venus moving to your 11th house on September 11. The Sun adds weight to this transit on October 23. Mars also activates your passion for friendship and networking on October 31. You have a competitive spirit but must remember to be a good sport as well. This may play out in the arena of your friendships and 'tribal 'group. You're not always going to win but it's the development of your skills and the fun you have that count.
Relationships and domestic matters are in the spotlight under the retrograde movement of Venus. That takes place on December 19. You desperately want to improve your relationships at every level. If you feel that your love isn't being reciprocated do something about it. Sometimes the only way you get things done is by being blunt. This is a time of genuinely warm feelings and true affections but you mustn't sell out and compromise your self-respect for the sake of peace. Don't lean on the idea that at least you have 'someone' in your life.
Career and Finance for Capricorn in 2021

The Sun and Venus activate your finances when they moved to your second house on the 18th and 25th of February respectively. You may end up fantasising about what you want in life, how you will improve the quality of your lifestyle and increase your savings.
Astrologer's Note
It's important to visualise creatively what you want but it has to be backed up with a concrete plan of action.
With Venus and its energy positively influencing you, it's important to involve someone else if you don't feel confident enough to go it alone. Sharing your ideas and resources with others now will help you get from a to be much quicker.
Property and Domestic Assets
As the year starts, Mars transits your fourth house of property and domestic assets. There are hard aspects to Saturn and Jupiter which means you've been frustrated in this area of your life. There may have been transactions that were closed off due to the previous year's pandemic and other superficial issues. As Mars is a combative planet, you may also have found yourself at loggerheads with someone within the family, especially if you've been considering a big family move of some sort.
As mentioned at the outset of the reading, the great conjunction of Jupiter and Saturn focus your energies fairly and squarely on income, material values and how you can improve your life generally. The Sun makes a conjunction to Saturn on January 24 highlighting the additional responsibilities that you will meet. Venus making the same transit on February 6 shows that you may have to put your social life and even personal affairs to the side to get the job done.
The Sun and Venus move to the fourth house, activating the previous Mars influence on March 20 and 22nd respectively. Venus influencing your pacifiers and allows you to smooth over any obstructions or disagreements over these property issues. You might end up doing something speculative between the 15th and 20th of April. These two planets enter into your fifth house. It's okay to take a gamble as long as you are well informed.
The month of May will be important for scheduling, getting your work environment and relationships in tiptop condition. Venus and the Sun transit this area on the 9th and 21st of May. The right name of the Sun to Saturn may overwhelm you with work however, the trine aspect from Venus to Saturn on the 20th is perfect for getting everything back in order. Stalled projects will get the green light and you'll be back on top of things once again.
Collaborative Partnerships Are Important
Collaborative partnerships are important during June especially around the second and 21st. Contracts, common negotiations and other interactions require care.
Astrologer's Advice
Don't allow others to take advantage of you. It may be hard to press on but if the difficulty is too great to take short breaks to recharge your batteries.
Expecting more than can be possibly achieved creates a frustrating state of affairs in your business partnerships. That's when Venus moves to the opposition aspect of Saturn.
Astrologer's Note
You're covering up your emotions and there's are a risk you'll explode. It's better to speak up than cut off someone's head later.
August and September are awesome months for achieving professional accolades. Venus precedes the Sun to your 10th house on August 16 but after September 23, the Sun's directional strength offers you real opportunities for elevation, promotion and success. A new job may be on the horizon and you'll be severely tempted. This could come through the action of Venus which means a friend or even existing partner introducing you to a third party.
Over Expenditure during the Transit of Venus
Be careful of over-expenditure during the transits of Venus and Sun in your 12th house in October and November.
Waste and extravagance are the keywords for these transits. It is also highlighted by the lunar eclipse of May 26 and the final solar eclipse on December 4 in this same 12th house, ruled by Sagittarius.
Generosity will be your keyword at this time but extravagance will also be the end of your good nature. Expenses could spiral out of control if you're not careful. Remember, some people will take advantage of this.
Karma, Luck and Spiritual Insights for Capricorn in 2021
The key transit related to your karma in 2021 as the North node transiting through your sixth house. This house has several important functions in your life.
First and foremost is that it relates to your health and the diseases that you are likely to develop as a part of your karmic legacy. Being in the sign of Gemini indicates your airways, lungs, nose and throat must be tended to throughout the coming 12 months.
The other area has to do with your working environment and relationships. You may be coming to a point in your life where you need to make some important changes in this area. Most importantly, the type of people you work with needs to be reappraised. How have these people been impacting your health and well-being generally? The work you do does have a marked influence on your general health and vitality.
Retrograde Jupiter and Your Spiritual Development
Jupiter is the natural significator of spiritual development. It also rules your 12th house of meditative practices and spiritual emancipation. You can refer to the aspect of Jupiter earlier in your reading and transpose the means to your spiritual and inner life to get the exact dates. The retrograde and stationary points of the year will be extremely important. As we discussed, the second house position of Jupiter with another karmic planet, Saturn indicates that money and values will be a very important focus for you this year.
When Jupiter transits into Pisces on May 14, you'll feel the full impact of Jupiter's influence on your ninth house. Your ninth house shows where your mind expands and it's at this time you may have some important revelations about your life path, karma and ultimate destiny. This is something that can't be taught but will well up from within you as an intuitive insight. The power of this transit will be so strong that you won't need any clarification from anyone else. You know it to be the truth.
2021 Zodiac Yearly Horoscope Quicklinks:
Latest from Astrology.com.au
All the latest News and offers for your well-being