A General Overview of Aries Horoscope for 2023
Planetary Influences on Aries During 2023
Welcome to 2023 Aries!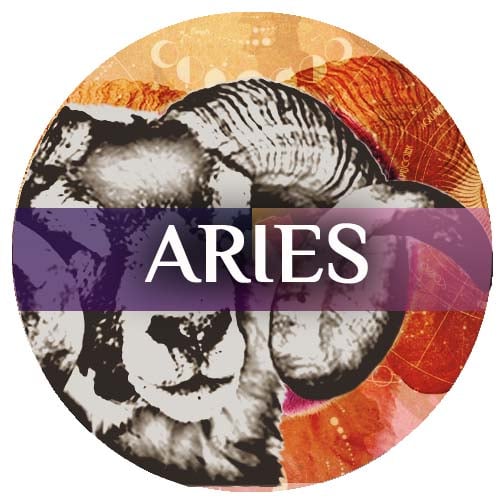 Friendships and social life will be transformed
Pluto transits into your 11th house on March 23. Pluto's transit through the 11th house signifies a need to change and adjust. This planet can also bring betrayal and a profound shift in the perception of oneself and others. While these traumatic experiences can be difficult to overcome, they can also catalyze wisdom and healing.
Pluto may cause people with Pluto in the 11th house to be obsessed with group dynamics and people. This can lead to intense friendships with people with similar interests and powerful personalities. Nevertheless, people with this aspect should proceed cautiously and guard against making too many friends. This planet can also lead to bullying and shame.
Pluto in your eleventh house signifies a healthy social life. People with this planet will be naturally good at meeting and introducing people and have a natural knack for forming bonds with others. This person will also have a knack for resolving disputes and diffusing conflict.
The importance of Pluto transiting the 11th house depends on the natal position of the planets. If Pluto is placed in the ideal place, it will be a friend and leader to the group. This person has a strong sense of competence and willpower and can motivate and lead others.
Pluto-infected people may want to be a leader in society. These people may have strong allies who support them and believe in their abilities. These allies can help them in achieving their dreams and goals. However, it is important to be self-sufficient before relying on others.
If Pluto transits in the 11th house, the social impact of this planet will be transformative. It can indicate charismatic group leaders or involvement in secret organizations. It can also mean social anxiety. If Pluto appears in the 11th house, this planet can also signify a repressed personality.
Your 12th house is activated in 2023
Saturn makes its transit to your twelfth house of Pisces on March 7. Saturn's transit to the twelfth house is a sign of serious trouble. Its influence focuses on occupation, status, and money. It can cause delays in career advancement, financial hardship, and even loss of social status. It can also lead to conflict with your spouse or a lack of harmony in the home. It may also indicate a change of profession.
In addition to the negative aspects, Saturn's transit to this house can create insecurity. People may question their self-confidence and even ask about the source of it.
It can ultimately lead to a stronger foundation for inner strength.
Saturn's transit through the 12th house can also lead to emotional and spiritual problems. It may force people to confront unconscious fears. It may also make us feel confined or depressed. But despite these negative effects, this transit does bring many benefits. Saturn, a planet of Karma, can bring about significant changes in many aspects of our lives.
The destruction phase is the transit of Saturn from the 12th to the 12th houses. It forces us to examine our unconscious beliefs and reveal any masks we may have placed in our life. Saturn will test any structure to the point where the smallest weakness can bring it down.
Astrologer's Advice
As such, it is important to dig deeper and build stronger foundations.
Saturn's transit through this 12th house will cause changes in your relationships with your family and friends. It may also bring new responsibilities and a heavy workload.
The effect of Saturn on the 12th house will also affect your health and finances.
Saturn transiting the 12th house hurts your financial situation. It can lead to financial losses, health problems or marital problems. Saturn can also bring about a lack of self-confidence. But it can also bring about a sense of personal fulfilment.
Saturn's transit through the twelfth can cause problems with religious leaders or authority figures. It can cause withdrawal from loved ones, such as family members and relationships. Problems in relationships can also result from the transit, especially if Saturn or Mercury are conjunct.
Saturn can also impact relationships with uncles and relatives.
Astrologer's Note
Saturn's transit in the 12th house can also lead to problems with your employer or co-workers. It can also affect your job and career, so avoid unnecessary meetings and travel. Saturn's transit will also affect your marriage, so you should avoid having unnecessary interactions with spouses or co-workers.
Saturn transiting the 12th is particularly significant if your career or relationship goals require you to change. Saturn can positively impact your health and help you change jobs or lifestyles.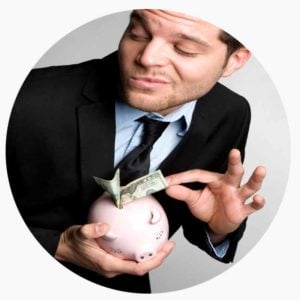 Finances receive a boost
Jupiter transiting the 2nd house in your chart can bring positive changes for the sign that is ruled by the planet. However, this transit can also bring negative changes. For example, if Jupiter transits in the second house in your chart, it can bring about an illness or weight gain.
This time is a good time to be careful with your finances, especially if it's a partnership or you're trying to start a business.
Jupiter transiting the 2nd house is favourable for your financial situation. This transit can bring ups and downs to your health, but Jupiter's transit will help you achieve financial and family satisfaction. The transit of Jupiter in the 2nd house can also bring about unexpected gains or financial gains. Jupiter also contributes to the eighth house, which aids in money accumulation.
You may be offered a raise or promotion if your career is your top priority. Professionals should not make snap decisions. Do your research before you make long-term investments. You should wait to make investments if you're married. It would help if you cared for your health, as you might be afflicted or need medical attention.
If you are looking for a new job, this transit will bring a new drive to your career. It will also help you make important decisions that involve money. For example, if you are looking for a new job, a Jupiter transit in the second house can give you the confidence you need to pursue it.
Jupiter is an important planet according to Astrology. It rules Sagittarius and Pisces and is weak in Capricorn. Jupiter is associated with health, wealth, power, status and wealth. It is a key to helping people become well-rounded and sophisticated individuals. However, it can be problematic if you are dishonest in your deeds or affections.
If you are a person who has problems with concentration, this transit will help you to overcome these problems. This transit will help you to be more determined and have a better ability to focus and reach your goals. If you are a student, this transit will make you a more focused person. You can start a new business, pursue an education, or start a family. This transit can be difficult for you if you are unsure of your direction, but it is usually good for your career and relationships.
Jupiter's transit of the 2nd house can help people to make more money and improve their financial situation. It can encourage a desire to have children. It can greatly help those involved in government because it can promote success and happiness in their work. Finally, it can help you find your spiritual path and help others.
This transit can bring prosperity and good fortune if you don't plan too far ahead. You can also benefit from this transit if you have a relationship with your spouse. This transit can help resolve any ancestral property issues if you're married. It may also be a good option for international travel.
You now find yourself in a position with a greater interest in domestic affairs. You're emotional about family affairs and may reach out to those family members you haven't been in contact with for a while: diplomacy, correctness in manner and finesse.
Astrologer' s Note
Charm will be a big plus in your efforts to reconnect and improve some relationships on the home front. You have a creative edge in your work currently. Use this to the best of your advantage in furthering your profession.
A new cycle has commenced, and it's an important one. You may soon meet someone now who not only becomes a mentor but a friend as well.
Astrologer's Advice
Use your intelligence to solidify these social connections. Plug into opportunities through your networking skills to enhance your career and financial net worth.
Borrowing money for the correct type of investment will also pay off handsomely in the coming year. This requires careful and diligent investigation first.
Astrologer's Advice
Don't take decisions without due consultation.
2023 Zodiac Yearly Horoscope Quicklinks:
Latest from Astrology.com.au
All the latest News and offers for your well-being