A General Overview of Cancer Horoscope for 2023
Planetary Influences on Cancer During 2023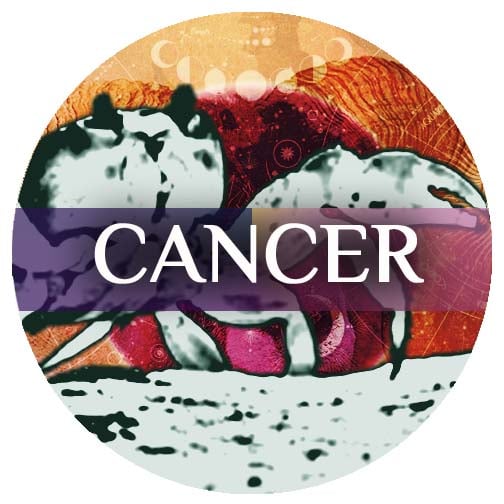 To make your relationships work, you may need to overhaul your marriage or other relationships.
From March 23, Pluto's transit through your 8th house indicates a time of growth through a crisis. While facing a life-changing event such as death or incurring debt, you will also experience a regeneration of your ego. You may experience changes in your personal and professional lives, particularly in partnership relationships.
Pluto transiting this house could cause you to feel the need to increase your circle of friends. You may become obsessed with learning more about the world and expanding your horizons. You might also feel frustrated by your low self-esteem and want to be more accessible. This could lead to legal issues or difficulties in gaining control.
Pluto's transit may bring about changes in relationships and within the house. While this is a problematic transit to experience, it can also help you clear out old beliefs and false expectations, which can cause problems in the relationships. It may also lead to power struggles within a family or between parents and children.
Pluto's transit may change your perception of yourself, others and the world. If you have Pluto in this position, you may feel the urge to control money and influence others. 
Astrologer's Note
You may also be more prone to becoming a business manager, an advocate, or a conservationist. This can reveal your true self, regardless of your profession.
Relationships can be complicated when Pluto transits the 8th house of Gemini. Pluto can make relationships difficult, whether they are romantic or business. People with Pluto in their 8th house are more likely to take risks and engage in reckless behaviour. They might be smart when it comes to managing money.
Astrologer's Advice
To make your relationships work, you may need to overhaul your marriage or other relationships. This can be difficult if your partner is suffering from a debilitating disease.
You may need to manage your relationships with purpose and efficiency during this transit. It may also be an excellent time to review your spiritual ideals and principles.
In addition to your relationship with money, Pluto stresses the importance of honesty and repayment. You'll need to be more cautious about your finances and repay any debts owed to you. When Pluto is in the 8th house, you'll become less able to tolerate falsehoods or false statements, so you may need to be wary of those who don't abide by the rules.
If you have ever wondered about Pluto's impact on your relationships, then you will know that the 8th house deals with money, death and taxes.
Astrologer's Note
It's also a home of love affairs, children, and romance. This transit could lead to a power struggle or betrayal in your relationship. It may also result in unhealthy romantic relationships that involve compulsive holding on.
Saturn transiting your 9th house means significant changes in life
Saturn commences its transit of your 9th house on March 7. This is the house of higher learning and destiny. The significance of Saturn in its current transit brings good fortune and a boost in income. Saturn will increase your chances for pleasure, honour and social base. It can provide relief for chronic health problems.
Saturn's 9th placement indicates your luck and relationship with your father. However, this placement can also mean financial crisis and imprisonment. Even temporary faith loss may occur. In this case, religious rituals may be necessary to regain your confidence. Saturn in the 9th place can cause problems in your travels and harmony at home.
In general, Saturn in its current transit means significant changes in your life. It could cause problems in your relationships or career. It may hinder your education. It can make you dependent on other people for resources. Saturn can also bring about financial instability by bringing up complex issues. During transiting this house, you should not depend on others for financial support.
Saturn also causes difficulties in marriage. Your marital and work relationships may suffer as a result of this transit. Your expenses will outweigh your income. In addition, your social circle may start to shrink. You may even find that your social life is completely dissolved.
Saturn's vision can also cause Saturn's direct impact on your career at the 10th place. This can lead to a disconnect between your thoughts and your actions. It can also lead to delays or blockages in religious and other endeavours. Your children and progeny may be in danger of falling into the hands of others. Nonetheless, you may experience moments of joy.
Saturn can also oppose your natal Uranus, leading to conflicts and worries. Saturn transiting the 9th house can also trigger a long-distance trip and a complex relationship with your spouse. It can also lead to unexpected expenses. You may also have to make major decisions like buying a house or moving to another city.
Although this transit can cause problems and additional responsibilities, the positive effects are much more significant than the negative ones. This transit's positives include increased productivity, better work-life balance, and a better relationship with your teacher. You may also find yourself more interested in long-term goals and wishes.
Saturn's transit here can also affect your mental ability and communication abilities. The transit can also impact your ability to focus and learn. Saturn's influence can also affect your domestic security, and it may make you burdened by caring for aging relatives.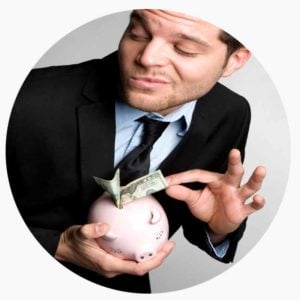 Jupiter transiting the 11th house can bring good news for your career
Jupiter's positive influence is very encouraging after it enters Taurus on May 17. People born with Jupiter in this sign are likely to have an outgoing personality and a good sense of humour. They might be successful in group projects and make a lot of money. They might also be able to afford luxury items like a large home and a huge car. They might also find the perfect partner for marriage. Jupiter can have side effects in this sign.
Jupiter can cause natives to spend too much and be socially active. It can also make people feel tired from social activities. People born under this sign might have problems in business. It may also cause issues with spirituality or peace of mind, leading to chronic diseases.
Jupiter's influence is essential for relationships. Unhappy relationships with your spouse can lead to conflict or breakups. Fortunately, Jupiter also makes people more attractive. Jupiter can bring you a new partner in business. It can also give you a new outlook on life.
New friendships may be a nightmare if you don't carefully evaluate the people you meet. There may be people, or wolves in sheep's clothing, promising the earth but delivering little. You are likely to want to help them. And in doing so may end up short-changing yourself.
Astrologer's Note
Discretion is your important keyword during this current cycle. Squabbles over ideology are never a good look! Keep your opinions to yourself even if you hear things that irritate you and are biased or, at worst discriminatory.
Jupiter's transit through the 11th house could bring about significant changes in your relationships. You can expect to spend more time socializing with friends and family when Jupiter transits the 11th house. These relationships could help you develop new friendships or create a sense of community.
Jupiter transiting the 11th house can bring good news for your career. Jupiter can get you positive information, opportunities, and a greater sense of belonging to the universal brotherhood. Jupiter can also help you to expand your knowledge and build new relationships with people of different cultures.
If you want to improve your relationship with your partner, Jupiter's influence in the 11th place is beneficial. Jupiter's influence may help you develop empathy and compassion for others. You may also have the opportunity to practice more contemplative and meditation practices, particularly those based on your emotions and feelings.
The influence of Jupiter can help you make more money and make more progress in your career. You can also experience a more stable relationship with your family. Jupiter in this house can enhance your religious beliefs. Jupiter can also help you get promoted in your business or job. You can also travel with this transit.
During this current Jupiter cycle, friendships and networking will be at the top of your agenda. This will bring about a period of expansion, self-confidence and tremendous opportunity. The only danger here is assuming you have more power or ability than you do.
Astrologer's Advice
For this reason, it's vitally important to plan your game well. Try to improve your skills. Be as consultative as possible in the process. If involved in any business partnerships, ensure others bring requisite skills to the table.
2023 Zodiac Yearly Horoscope Quicklinks:
Latest from Astrology.com.au
All the latest News and offers for your well-being