A General Overview of Capricorn Horoscope for 2023
Planetary Influences on Capricorn During 2023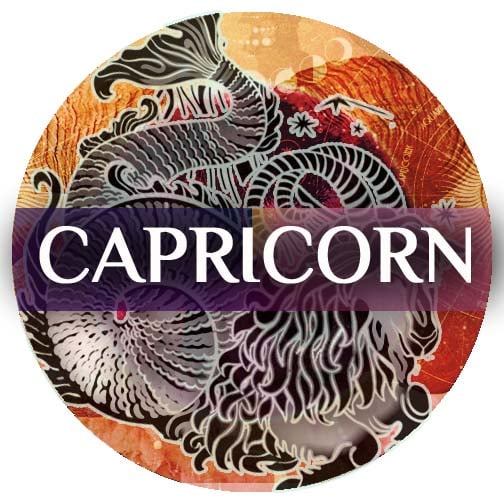 Seek out successful people to share your purposeful relationships
If Pluto is transiting the second house of your chart, it is essential to understand its impact. Pluto will commence this important transit on March 23, 2023. For instance, if Pluto is in the second house in your natal chart, you are more likely to be security-conscious. You might be too protective and be afraid of being exploited by others. This transit can help you gain power and independence.

Pluto will transit the second house and bring a lot of change to your life. Although it isn't the most important transit, it can significantly change your life. Pluto is well-known for his ability to bring about changes in relationships. However, it can also bring about changes within your own home. It could bring changes such as divorce, death, or even a power struggle with your parents.
The presence of Pluto in the second place is indicative that you are interested in collecting objects with personal meaning. You may want to collect trinkets and souvenirs that have a deep meaning to you. You may also be drawn to things that have the power to transform you. For example, if you have Pluto in your home, you may want to collect trinkets that have a mystical or spiritual meaning. You can also be affected by this planet's influence on your finances.
While this transit may change your daily routine, the effects are not immediate. It will take time for these changes to occur, and they may be long-lasting. Pluto can also bring intense feelings, and you may crave intense passion and intensity. This transit can prove to be stressful and difficult.
Pluto rules the natural eighth house of the zodiac, which governs sex, shared resources, Tantric experiences, psychological regeneration, and death. Consequently, you may become obsessed with learning about yourself and attaining psychological or spiritual freedom.
Pluto's second house transit can lead to problems at work. You may experience conflicts, law suits, and other issues with your employers. These situations are also related to inheritance, insurance, and social matters. You may be prone to secrets and dishonesty. You will seek out successful people to share your purposeful relationships with.
Saturn in the third house causes you to develop creative ideas
On March 7, Saturn will transit your 3rd house. Saturn's transit through the third house in your birth chart can have many implications. It can bring difficulties in your career, responsibilities, and outside life. It can lead to you questioning who you are and your goals. It can also be harmful to your relationships. Saturn's influence in this house can cause depression.
Saturn in the third house represents a depressed mood and lack of self-confidence. Saturn can also bring health issues and disputes. You may fear death, too. It may cause an increase in taxes. In addition, Saturn in the third house can signify a loved one dying or facing a financial crisis. It would be best if you were cautious when Saturn enters this house.
Saturn in the third house has positive results for all areas of your life, but it can also affect your mental capacity. You may want to learn more and network but may find it hard to do so. Saturn transiting your third house can also slow down education and foreign travel.
In the third house, Saturn is helpful because it helps you learn more about yourself. Saturn's transit through the third house can significantly impact your ability to make informed choices. This can lead to depression and an increase in impulsiveness.
The transit of Saturn in the third house causes you to develop creative ideas. They may also be able to understand their interconnectedness. This transit of Saturn can also lead to unwanted pregnancies and relationship issues. It can also cause financial losses due to speculation.
The transit may take up to two years. It will build on the previous transits of Saturn in the first and second houses. Saturn's transit in the first house allowed us to counter feelings of inadequacy. However, Saturn's transit in the second house makes us commit to making changes.
Saturn is often considered one of the universe's most wicked and cruel planets. Although it appears to slow down, Saturn will continue to move in the same direction for several days. Therefore, the transit of Saturn is powerful. It is essential to deal with this transit in the best way possible.
Saturn in the second house also affects a person's relationships with their family. This transit may also result in a loss of self-confidence or relationship problems.
You'll feel a greater sense of romance and love
Jupiter transits the fifth house of your natal chart on May 17 and will affect you in various ways. It can have a significant impact on your financial situation, health, and the relationships you have with your loved ones. It can also impact a person's spiritual orientation and increase their sense of compassion.
Jupiter rules the 5th house and is associated with creative drives and broad interests. Jupiter ruling this house encourages wonder and faith in destiny. This planetary alignment can lead to feelings of boredom and restlessness. This can make it hard to focus on tasks you don't enjoy.
Jupiter may be in the fifth house of a person who feels a greater sense of romance and love. This transit can also encourage a tendency to overindulge or a lack of appreciation for small rewards. Jupiter in fifth place is not a sign of love success.
Jupiter can also affect a person's social life and relationships. It can bring romantic love affairs and exciting social experiences. Jupiter can also get a solid attraction to a person from a different background. Jupiter can expand one's perspective. It is a good idea to be open to new experiences.
Jupiter in the 5th house represents your passion for freedom and discovery. You may be prone to impulsive behaviour, which could lead to trouble and problems is an excellent time for adventurers and people hungry for adventure. It can also be a source of great fun and new ideas.
Jupiter, in your fifth house, can positively affect creativity. This can help increase one's personal growth and make one more socially conscious. It can also increase interest in writing and higher education. In some cases, Jupiter in the fifth house can foster a person's artistic ability and sense of social engagement.
This transit can also be challenging for someone whose personal values are based on their family's needs. People who aspire to have children may be more concerned about their kids' well-being. This transit may also make a person more self-confident and confident. This transit can be beneficial for those in teaching or young people professions.
Jupiter is a planet that brings prosperity and vigour to people. It transits the fourth house and will increase one's social standing and personal success. Jupiter can be positive or negative depending on its position in the fourth house. However, a transit of Jupiter in this house can also cause someone to waste resources and money. People can become pretentious or overconfident and waste money to keep up with the Joneses.
Jupiter in the fifth house can also increase a person's sense of humour and pleasure. A person should not indulge in stereotypical pleasure activities. Instead, the person should remember what it was like to feel joy as a child. Children enjoy their bodies and are open-minded to the idea that sensual play is possible.
2023 Zodiac Yearly Horoscope Quicklinks:
Latest from Astrology.com.au
All the latest News and offers for your well-being