A General Overview of Leo 2023 Yearly Horoscope
Planetary Influences on Leo During 2023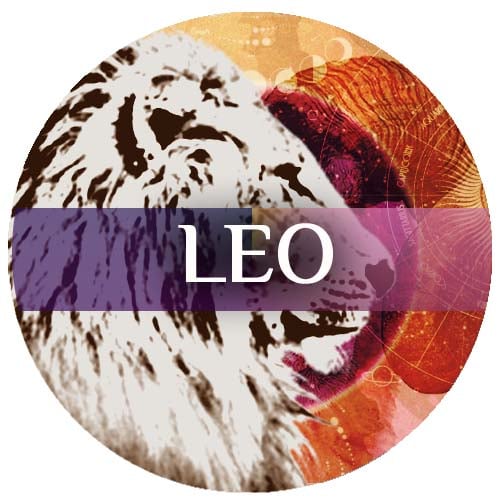 Re-evaluate your career in 2023
If you've recently heard about the significance of Pluto transiting the 7th house, then you're not alone. This transit is a big deal for you, Leo, because it signals a profound metamorphosis. This transit can also bring about a crisis or a significant change in a relationship. Pluto's symbolism suggests that it's time to face your fears and re-evaluate your life.
With your chart featuring Pluto in the 7th house after March 23, you may feel more sensitive than usual. While Pluto is usually a minor influence in our zodiac charts, its presence in the 7th house has a noticeable impact on our relationships. Because Pluto is cyclical, our relationships may have power struggles, though they won't be as persistent as in other houses.
It's also an excellent time to re-evaluate your career. Pluto in this house could cause a loss of satisfaction or a desire to change careers. Pluto may even cause the end of a project or layoffs. But while this may be unappealing, it can also help you find your true purpose and authority.
If Pluto is transiting the 7th house, you should be prepared to pursue a career or a higher education. It could be a painful and challenging transition. It could cause you to question your values and the quality of your relationships. It is essential to be open-minded, willing to change and true to your beliefs.
Pluto's presence in the 7th house can reveal your distorted expectations and destructive patterns. Pluto can cause conflict in relationships and make you fearful of losing your freedom. In relationships, this fear is the dominant theme. This energy can also trigger emotional cruelty. Seek help immediately if you feel emotionally abused.
This transit can also lead to a career crisis, requiring retraining. This could involve formal or self-taught training. This can also lead to a deeper understanding of yourself and your true self. For this reason, creating a strategy and committing to your plan are essential.
This transit can have a significant impact on your relationships. When Venus tenants your 7th house after January 3, this transit can make your relationship difficult. The planet can entangle you in an emotional connection, and your boundaries may be eroded. You may need to seek a partner who balances you perfectly, as well as one who is submissive.
You may feel less self-confident if Pluto is in your 7th house. This transit can be used to strengthen your relationships and broaden your horizons.
Saturn can bring change but can also cause anxiety and stress
On March 7, Saturn transits your 8th solar house. A person can experience several effects when Saturn is in the 8th house. Onerous or antagonistic situations are the first. This could affect business associates as well as intimates. This transit can be favourable, however.
The second impact of Saturn transiting the 8th house is its impact on the 12 houses of a horoscope. These houses directly impact our physical health and our relationship with our mother. Saturn can also affect how we view our personal space. This transit can cause us to feel confined and have too much space.
Saturn transiting the 8th house also affects the longevity of a person. It can also have an impact on a father's life. In addition, Saturn's transit through this house can impact the relationship between father and mother. Saturn's passage through this house can make it challenging to provide for your children as a father.
Saturn can bring change, but it can also cause anxiety and stress. People with Saturn transiting their 8th house will need to figure out ways to resolve problems that are affecting them.
They can solve their problems if they have suitable remedies. The 8th house is associated with hard work and discipline. The 8th house is associated with people who can handle tension and achieve incredible feats.
Saturn transiting the 8th house can bring about a shrewd and cunning person. Saturn-related people may be more inclined to take out loans or use credit cards. However, they may also be able to attract a wealthy partner and acquire wealth. They may also feel a sense of entitlement.
Saturn transiting the 8th house can bring about workplace or home problems. These may lead to issues with children. These people may also have financial or health problems. A person's social life can also be affected by this transit. These problems can result in the loss of friends and acquaintances.
Saturn transiting the 8th house should be especially careful about their relationships with their families. This position of Saturn is hugely damaging for marriage. People should avoid arguments, if possible. These problems can be avoided by seeking the help of family and friends. Employers and other senior officials can also be affected by the Saturn transit.
Jupiter's tenth house placement can bring great results in your career
When Jupiter is in its 10th house, it will get good results. You can expect to enjoy prosperity in your home and family, as well as gain a promotion. In addition, you can expect an increase in monetary gains. Your tenth house is also an indicator of your financial ambitions.
Jupiter will move into Taurus, your 10th house, on May 17. He will bring you gains from speculative market speculations. You can also explore other income sources and land deals during this period. You might also meet a friend. This may benefit your relationship with your partner and help you advance your career.
Jupiter, in your 10th house, prompts you to expand your professional associations. You might travel to new places for business, grow your horizons, or enter into a partnership with someone. This transit could open up new possibilities for those interested in learning more about other cultures and being more open-minded and linking that to work. You may even get a new job or recognition for your service and contribution.
Jupiter can bring good fortune and help you to cooperate, but it can also bring down your self-esteem. If Jupiter is in your tenth house, you may be able to increase your generosity and desire to help others. This transit commences a 12-year cycle. People in the arts or psychology can also benefit from this transit.
Jupiter's tenth house placement can bring great results in your career, but it can also cause problems in your relationship with your father. It is essential to make time for your family and siblings. This transit will bring you the things you desire and make life easier.
Jupiter can also influence your wealth. Jupiter can make you more successful at your job, increase your faith, and give you more money. It can help you meet people from different countries and make more money with your business. Jupiter can help you reduce stress and resolve your disputes.
Jupiter's sign is crucial in your career because it will show you how to be significant. Jupiter's house sign will help you share your success with others. This planet will also help you feel more confident. You can share your ideas and experience luck if you work with others.
Jupiter's transit in your 6th house will bring your career and family to the foreground. Your employer will reward you for your hard work, and you can get a promotion if you are qualified. You may also find some help from family and friends.
Astrologer's Advice
The transiting Moon can also affect your relationships and finances. During this transit, you should take care of your spirituality and health. This will help you build a good reputation and improve your financial situation. This is a great time to meet a particular person.
2023 Zodiac Yearly Horoscope Quicklinks:
Latest from Astrology.com.au
All the latest News and offers for your well-being