A General Overview of Libra 2022 Yearly Horoscope
This year you'll realise that money can't buy happiness. Venus, your ruler, transits the fourth house retrograde. It is there with the Sun, Pluto and Mercury this primarily relates to your contentment as 2022 commences. This huge traffic jam of planets in the lower part of your horoscope points to the fact that your inner self, personal contentment and domestic bliss are important goals for you at this stage of your life.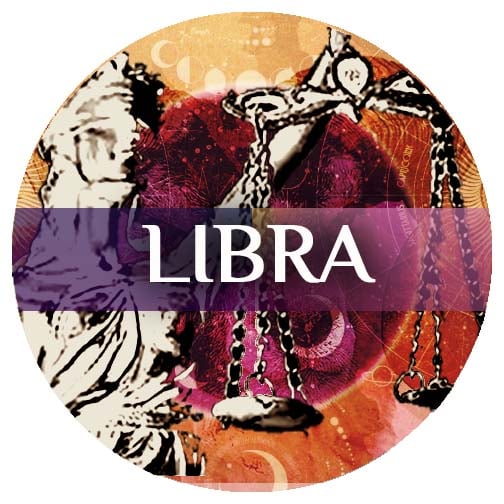 Retrograde Venus empowers you, giving you strength and conviction. You also have Mars and Moon in exact conjunction in your third house of courage. This act as a support for what you do and can expect for the year ahead.
Mars emboldens you to try new things and explore life on your own terms rather than that of others. A wavering mentality is part of the character which is discarded leading to a more focused approach to life. You will then rely wholly and solely on your intuitive insights.
Much of your work and focus is on the home and domestic relationships this year. We see that you are also keen to expand your workplace activities. Part of your inner understanding now relates to the fact that one's work must be infused with contentment and happiness for it to be productive and useful to others.
Jupiter transits through this area this year, that is, your sixth house of work and service. That's the reason you're looking to expand, connect and share your skills and wisdom with others, especially those you work with.
Neptune transits your sixth house as well, and this shows that you've become extremely idealistic in matters of work and profession. The danger here is doing and giving too much to others without any sort of return. You need reciprocation.
While this is a noble gesture encompassing the concept of unconditional love and generosity, the practical reality is that at some point, you will probably find yourself shortchanged. These transits of your sixth house require a delicate balance between what's on offer and what you receive from others. Giving and taking need to be in a harmonious balance for it to be a win-win situation for all.
Jupiter is in a square aspect to the karmic axis. This relates to those skills, talents and liabilities brought over from your previous existence. They may weigh you down. Getting stuck in your old ways and being out of sync with others is a real danger. You must find a way of harmonising generosity, your talents and the need to share that with others without being taken advantage of. That's possible with the two principal rulers of Pisces, Jupiter and Neptune transiting this area in 2022.
Your best planet for you by far is Saturn and its transit through your fifth house is notable this year. It causes you to be more serious-minded. You'll be able to focus your attention on the things that matter most. This also has an impact on your finances because Saturn is in an angular position to Scorpio, your finance house. These practical areas of your life will also come into clear focus.
Speaking of finances, there are two important eclipses taking place on May 1 and 16 respectively. The first is the solar eclipse which occurs in your eighth house of shared resources. To overlook the unpredictable transit of Uranus and this sector is a significant oversight.
Astrologer's Advice
Don't underplay its importance in this eclipse. It affects how you and your partner will fare financially.
Unexpected changes are foreseen with this transit. There may be sudden shifts, twists and turns in the financial circumstances of your spouse or partner.
The lunar eclipse on 16 May impacts your ability to earn and this is shown by the eclipse taking place in your second house of income and finance. The final eclipse of the year also occurs in Taurus on November 8. This again reiterates the importance of working with your partner to clearly understand each other's material objectives. This is going to contribute to the underlying thread and theme of 2022 being one of happiness and self-contentment.
Relationships will be dealt with in more detail in the next segment. Suffice to say Jupiter makes its significant entry into your marital sector until May 11, around the time of these eclipses. The seventh house of partnerships will see greater growth and fulfilment under this transit. This continues until the retrograde movement of Jupiter is complete on July 29.
What you had planned may have to be sidelined and sacrificed for the greater good. Jupiter again goes direct on November 24 and then finally after re-entering Pisces, goes direct. It re-enters the marital sector of your horoscope at the end of the year, on December 21. This is going to be a very powerful time of the year when your happiness will be challenged by the need for your partner's happiness as well. Compromise is the keyword.
Love and Romance for Libra in 2022
What's happening in your love life, marriage and social arena?
There is an intimate link between your marital affairs and working life. This is evidenced by the close conjunction of the Moon and Mars in your third house at the outset of 2022.
This impulsive combination positively or negatively depends on how you channel the energy. Mars rules your seventh house with Saturn and Uranus dominating your fifth house of love affairs. Uranus is currently transiting your eighth house of intimacy and from January to August 1 will be retrograde.
It makes its forward motion clarifying many matters up until August 24. At that point, it once again decides to turn around and do its backward motion. This all relates to a significant reappraisal of your relationships, the way you approach your love affairs and the need to become more progressive in your thinking.
Saturn makes an excellent aspect to your Sun sign throughout the year but in particular, in February its trine or favourable glance solidifies your thinking, focuses you on the important characteristics of your relationship. This thereby creates an even more solid foundation for happiness in your marriage and relationships.
Saturn moves into its retrograde motion on June 5 and continues so until October 23 when it makes its direct movement once again. Doing this also carries over the square aspect from February and April to the North node (your karma). You must sidestep philosophical or religious differences. The last thing you want is an undermining of an otherwise good relationship, new or established. Leave out religion and politics.
Throughout January to March 3, Mars plays havoc on your domestic affairs as it transits your fourth house. It's vitally important to keep a level head and not let your impulses get the better of you.
On April 15 Mars activates your romantic instincts but this connection to Saturn happens especially around April 5 and put the brakes on all of that. These two planets are opposed in nature. It's important not to let passive-aggressive emotions interfere with your otherwise good communication and intentions.
Once again, after May 25 your seventh house of marriage is strongly energised by Mars transiting this area up until July 5. A couple of hard aspects include the square of Pluto on July 2 and the opposition to the Sun earlier on June 16. These are combative aspects and create division and disharmony, the very thing you are trying to avoid.
When Mars transits your eighth house from July 5 to August 20, your sensuality will be at a peak. It will be accentuated by some of the transits of Venus, the planet which is naturally affiliated with love and romance.
Throughout March Venus commences its stylish and elegant moves through your fifth house of love affairs. Your interest is tweaked and that carries through more predominantly when it hits your seventh house angle on May 3.
It's important to always remember your keyword of good taste. That may be overridden during May 15-27 when Venus is opposing the Sun. The Moon is also squaring Pluto in its transit during this phase. There might be a fanatical quality to your relationships, especially with any newfound love. Take it slow and easy.
Venus in the eighth house makes a square to Saturn which will cool your affections. Strangely that aspect on June 19 is countered by a very strong trine aspect to Pluto on June 21. You may not be able to decide whether to go with the flow or head for the hills at this time.
Venus is very welcome in the 11th house after August 12 bringing with it a new dimension to your friendships. That coincides with the earlier transit of Mars as discussed while it moves through the eighth house. There is a powerful square aspect to your 11th house of friendships at that time. We can see some of the challenges that you will experience in your social circle throughout that period.
Yes, Venus makes a trine to Jupiter, which is generous, convivial and magnanimous after August 18. The August 25 square of Rahu, the North node and Uranus followed by the opposition to Saturn on the 29th is not quite so good. Your social life may have an undercurrent of tension and unrealistic demands being made on you. The benefits you think are available will more than likely only be superficial.
Venus brings charm and attractiveness to the picture after September 29 when it transits your Sun sign. It remains there until October 23. This is a promising aspect and includes the conjunction of your Sun sign, the trine to Saturn and also to Mars between October 1 and October 20. The Mars connection stimulates your sexual and magnetic powers and offers you an opportunity to revitalise any relationship that's been floundering.
The year is complete on a somewhat good note with Venus transiting your fourth house of inner happiness and domestic contentment. The trine aspect on December 20 and December 22 to the North node and Uranus are rather zany but happy. This will be a little fun to close the year off.
Mars moves to its retrograde motion on October 30 and remains in reverse motion till the end of the year. This also empowers your emotions and promises a healthy sexual appetite. That may diminish a little with the trine to Saturn on November 29.
Career and Finance for Libra in 2022

Two important transits punctuate the year. Since the Moon rules your professional activities these eclipses on May 16 and November 8 have important ramifications for your professional life in the coming 12 months.
The Moon is associated with Mars in the third house in January. This shows that you wish to express the courage of your convictions and want to do something daring, bold and imaginative. Mars is the planet of action and therefore the Moon's association with it creates a signature for the coming year.
You won't be sitting around waiting for opportunities to come to you. Rather you'll be grabbing the bull by the horns to make things happen. This year is one of initiative for anyone born under the sign of the scales, Libra.
The first lunar eclipse of May 16 takes place in Scorpio. Scorpio is your finance house and therefore, reveals much about the pros and cons of your attitude to financial matters. The eclipse releases tremendous amounts of energy. Much of your focus at this time is will be on correcting indiscretions, carefully analysing where you've made errors.
It was mentioned that earlier in the month a solar eclipse takes place in this area finance in your eighth house. This relates to the money you share with others. For this reason, it's important to study others who happen to be managing your resources and may have an indirect impact on your finances. The November 2 lunar eclipse also activates this eighth house of shared finances and intimate dealings with others.
As mentioned in the early part of your reading, the proximity to the planet Uranus means you have to be a step ahead of the game this year. You must plan and take note of possible upheavals in your immediate circle of influence. You must start looking at the larger picture economically. What's happening in the world, your industry and the people you work with also impacts you.
Astrologer's Advice
These factors are an integral part of your financial fate. Don't leave so much of it to destiny but rather take the initiative and see where you can minimise any damage. That way you are less likely to be affected by so-called events or circumstances out of your control. There are things you can do to sidestep losses and economic hardship if you plan adequately.
Jupiter which principally deals with your workplace relations is positioned well in 2020. By transiting your sixth house rather quickly and dramatically in the early part of the year, many events are likely to happen concerning your workplace and the relationships you have with co-workers.
Jupiter is racing to conjunction with the other Pisces ruler, Neptune on 13. Your idealism is flying high and coupled with the Moon and Mars powering you throughout January, you have a clear idea of where you want to go this year.
Astrologer's Note
Big decisions are necessary and the sixth house positioning of Jupiter shows you need the cooperation of others to make this a reality.
You realise that the vision you have must be carried over into mutually supportive relationships with others. That's bought out by the transit of Jupiter to your seventh house of partnerships on May 11. This is a great time for connecting with those of like mind that you see can be instrumental in helping you attain your professional objectives. Business partnerships prosper under this transit.
Jupiter stays in the seventh house until July 29 at which point it moves retrograde. Once retrograde that continues its work of readjusting and calibrating your connections with others. When a planet does an about-face, as it does during its retrograde phase, it means that you can't achieve your objective as quickly as you'd like. With wisdom driving your car, realise that it's often necessary to gain a clearer picture. Ask for more information before making any important commitments.
Jupiter will return to the sign of Pisces on October 28 until November 24. It needs you to learn more lessons until it goes direct again into Aries on December 21. You wish to formalise agreements after this time. It's probably better to wait until the New Year, however, once the dust has settled.
The cluster planets in your fourth house as 2020 starts have a great deal to say about your personal life and inner happiness. There's also a strong hint of property matters being an important theme for you in 2022. And of course, that involves paying or receiving money associated with land and houses.
You take some great strides to achieve financial independence this year. Do that through transacting through property and real estate avenues. The excessive combination of planets shows dissipation and is quite likely are scattered approach that needs to be checked. The best advice financially this year is to take everything one step at a time. Haste makes waste.
Karma, Luck and Spiritual Insights for Libra in 2022
The ninth house is the principal zone of spirituality in a horoscope. In your case, this area has had the North node transiting for almost 18 months. You'll be learning big lessons at this time. Part of your karma is to independently seek out the wisdom and standards by which to live. You understand that you can't rely on traditional values to fulfil these spiritual needs anymore.
Astrologer's Note
Many of the lessons you will learn this, you must be fully digested over time.
The North node transits out of your ninth house on January 25. At that time your attention will focus more on practical matters and you will implement the wisdom you've gained. This will play out more predominantly in the relationships you're in.
Astrologer's Advice
Expect a lift in your most intimate of circumstances. There are many lessons to be learned in that area.
That Mercury is one of the planets in the quadruple conjunction as 2020 commences is no accident. It has an important bearing on the theme for libra this year.
Astrologer's Note
It's about finding inner happiness and contentment. The important thing to take into account is the dispersion of your energies. This relates to the fact that you're projecting your need for happiness in the outer world, on too many different things, people and goals. Running after those goals isn't necessarily going to give you the happiness you seek.
Your key phrase for you the year is as follows: happiness is a decision.
Mercury governs your mind, thinking and communication. You should infuse your mind with the idea that happiness is a decision and not the result of any sort of outer activity or achievement for that matter.
As Mercury transits through the zodiac this year's connection the fifth house, ninth and twelfth houses will punctuate the year and show when you're likely to experience greater upliftment within yourself. That will happen from your intuition and spiritual insight becoming more fine-tuned.
Mercury transits your fifth house between January 2 and January 27. The trine aspect to the North node, your karmic planet, opens your mental horizons. Although this relates generally to travel in the world, you should see it as a form of spiritual travel whereby you open up mental vistas. Mercury also shows a stronger connection with younger children who also act as mentors simply by being innocent and living in the moment.
Until July 5 Mercury transits cause you to have some deep into realisations relating to psychology and the nature of the relationship you have with others. Finally, its transit through the 12th house and occurs between August 4 and October 11. This will be a period of seclusion, and you will want to meditate and seek solace within yourself.
The fourth house relating to inner happiness sees Mercury transiting back again to a base point between December 6 and December 29. You finally experience some inner contentment through the inner investigations you make in the coming 12 months.
2021 Zodiac Yearly Horoscope Quicklinks:
Latest from Astrology.com.au
All the latest News and offers for your well-being