A General Overview of Pisces Horoscope for 2023
Planetary Influences on Pisces During 2023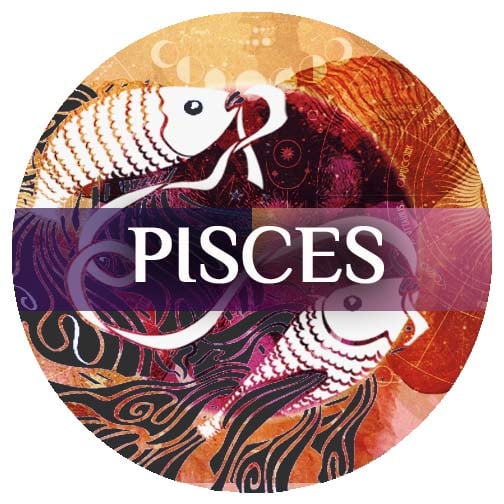 Pluto can signal revolution and change in 2023
Pluto transits your 12th house on March 23, 2023, and is associated with death, seclusion, and loneliness. However, this planet is also associated with birth and new relationships. This planet's energy can change your relationships with others, including power struggles between parents and children. Although it isn't the most powerful, this transit can change the life you don't want to experience.
Pluto transiting your twelfth house leads to complicated business relationships with friends. It can also bring about self-harm and addiction. You may feel the need to have more freedom and space. Be careful not to push yourself too far away from others, though! You'll be fine if you maintain a healthy balance. Being patient and understanding that the world will not change overnight is essential.
When Pluto transits the 12th house, expressing your emotions can be challenging. This could lead you to bury your feelings and lose touch with reality. It can also make you feel isolated, apathetic, and lonely. It may not be easy to trust people or yourself.
Pluto's transit to the twelfth house may cause difficulties in defining and articulating your position, but it can also lead to new insights and revelations. This transit can serve as a chance to reflect on what you have accomplished in the past several years and set new goals.
With Pluto transiting this house, you will have to deal with many challenges and make many difficult decisions. These people will also have to deal with power struggles and face their fears. These people may cause significant changes in their relationships. You may feel more confident if Pluto transits the twelfth place.
This house will present you with many emotional and spiritual challenges, regardless of your career goals. Similar to the transit of Pluto in the twelfth place, major changes can occur, even though they happen slowly. You will need to make difficult decisions and manage your emotions during the transit.
In addition to significant changes, this transit can bring gradual and profound changes to your life. It can sometimes be frustrating, but this transit can make you more accountable, compassionate, and thoughtful. You may also notice a shift in your work habits and work environment.
In 2023 accept limitations and learn from them
Saturn's transit through the first after March 7 house signals a need to be accountable for your actions, but it can also lead to feelings of dependence and oppression. Saturn can be difficult to work with and lead to emotional depression. It can also cause you to have a difficult time communicating.
While Saturn is a beautiful planet for self-knowledge, it teaches you to accept and learn from limitations. Saturn can slow down your career progression and cause you to feel unhappy and insecure. You may also feel uneasy or change your career.
Although Saturn's transit may cause depression and overwhelm, it can also be a positive thing in the long term. It shows that you can reach your goals, but only if you can get honest about yourself. You must take care of your body and live in the world to achieve this goal. Your life's physical and psychological state directly affect your ability to manifest your dreams.
Saturn transiting the first house can affect your career. The first house governs your job, and a Saturn transit can cause you to be more concerned with your career than you would. Saturn is a slow planet, but it favours slow, steady progress. For those who depend on their careers for their livelihood, this can make it a difficult transit.
The 12 zodiac signs will be affected by Saturn's transit through the 1st house. It can also harm your finances and health. People living under Saturn may also have health issues due to Aquarius's passage through Aquarius.
Transit Saturn can hurt your love life. It can make you feel pessimistic about your love life. You may feel like you are being deprived of your love life because it can oppose your Venus natal. You will have to learn to control your drive and energy when this happens.
Your career can be affected by Saturn's transit of the first house. It can also impact your career and your relationships with your boss. It can also impact your children. Saturn can also affect your marriage. This aspect can also impact your creativity.
Saturn's transit of the first house can improve your financial situation and make you more involved in your social life. You may be more focused and productive, but you should avoid being too close to vulnerable people. This transit can help you make difficult decisions.
You may develop a complex and even dangerous relationship
Jupiter in the third house affects your relationships and communication. Your desire for connection is strong, but you also want to expand their spiritual horizons. This allows you to understand other cultures and people better and have closer relationships with friends and family.

It is not a good time to be in business when Jupiter transits into third place from the Moon at birth. You could lose significant money or experience slow business transactions. It would be best to be cautious during this time as it can also affect their health. It is a great time to engage in spiritual activities such as a visit to a church or temple.
Professionals in legal and medical fields will find it easier to use this transit. Your coworkers might also give you a raise or recognition. If you want to be financially successful during this time, it is essential to balance your personal and professional lives. Arguments can arise between partners, and people may end up fighting.
The relationship between you and your spouse may also be affected by this transit. Both of you may develop a complex and even dangerous relationship. This can lead to fighting and probing. Jupiter may even make a person more likely to gamble. However, this transit will have some positive effects on relationships.
If you are planning a family, the transit of Jupiter will affect your desire for children. It will encourage success at work and aid those working for the government. It may also affect relationships with coworkers and subordinates. Legal matters will also be affected by the planet. You might have problems with debt and theft when Jupiter is in the fifth house.
Jupiter will be in the third house and encourages you to spend money on material goods. It will also make a person indulgent in sensuality and pleasure. Jupiter will promote love in your life if you are a lover. If you're married, it will increase your chances of childbirth.
This transit will also give you an insight into your personal life and reveal where you might need to improve. Examining the third house and identifying the areas you lack is essential. For example, if your South Node is in the third house, you may want to study your field. You might consider writing for the New York Times if you're a writer.
Jupiter's transit through the third house may give you the confidence to follow your dreams. This can help you have a positive outlook and make it easier to deal with situations in your life. If Jupiter is in your third house, square to your natal Sun, you might make poor decisions or waste opportunities. It may also cause you to be overconfident and impulsive.
2023 Zodiac Yearly Horoscope Quicklinks:
Latest from Astrology.com.au
All the latest News and offers for your well-being