A General Overview of Sagittarius Horoscope for 2023
Planetary Influences on Sagittarius During 2023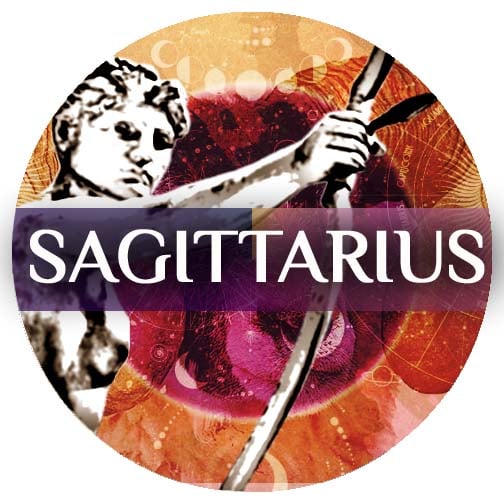 Align with your true Self
You can expect profound changes in your life and gradual transformations when Pluto enters the third house. While this transit may be difficult and draining on your health, it is also a powerful tool for aligning yourself with your true Self. It can have significant effects on your work habits and work performance. It can help you rid yourself of bad habits and create new ones. It would allow if you did not interfere with Pluto's progress.
Pluto's influence on the third house is its effect on the motivation of relationships. This transit can prove difficult for Libra, Cancer, and Aries. This transit can cause power struggles between parents and children. Although it isn't the most important transit, it can have significant effects. If you are born with a third house, it can substantially influence your career.
The house of communication is the third. Pluto can transit this house and bring about dramatic changes in your relationships. In addition, you'll experience dramatic circumstances. It's important to remember that Pluto is an emotional planet and can cause intense reactions in your relationships.
Pluto can be a powerful force, but it is not always good. Pluto can bring wealth and power, but it can also cause problems in your relationships. Pluto can cause you to be less interested in pleasing others. It can also cause you to lose faith and confidence in yourself. The last thing you need is to lose faith in yourself and your abilities.
The significance of Pluto transiting the third house depends on where Pluto is located in your natal chart. If your transiting Pluto is in Capricorn and your natal Jupiter is in Aries, it could cause a challenge in your belief system. However, if Pluto transits your third house in your natal chart, it could bring you financial gains or opportunities in your professional life.
Your relationship with your family can change due to Pluto's transit through the third house. You may have to change your romantic relationships or mind about this transit. Your family may try to stop you from changing your life, or they might support your efforts.
It may be necessary to let go of your inner baggage. This transit may trigger your inner child to seek help and healing. If you are open to letting go of your baggage, this transit can lead to profound life changes. It can also cause painful and time-consuming issues.
In 2023 Saturn is associated with the family and home
When transiting the fourth house, Saturn is associated with the family and home. Saturn's transit here can bring about both good and bad aspects. It can make it difficult to get close to those you love and make it challenging to maintain relationships with others. Saturn-related people may feel disconnected, unprepared, or even abandoned by their families.
Saturn's transit through the fourth house is significant because it encourages groundwork and helps to lay the foundation for new ventures. This can signify the beginning of a new career or business. Saturn's presence in the fourth house can also bring a sense of wisdom and strength.
This transit is a difficult time and will often last two years or more. Feeling overwhelmed or depressed can lead to feeling overwhelmed by the responsibilities at home. Saturn is also associated with emotional depression and dependency. As a result, it is essential to take a long-term approach to Saturn transits.
A feeling of urgency may be caused by Saturn transiting in the fourth place. Although this transit can be either beneficial or harmful, it is best to not push too hard against it. The more you push against it the more likely it will become destructive. However, the best way to address these feelings is to take steps to control your energy and drive.
Saturn's transit through the fourth house can strengthen your foundation, but it can also limit creativity and fun. This transit can be favourable but can also cause relationships and family problems. Saturn can also cause you to be too critical of yourself or others.
In early 2023, Saturn will transit the fourth house of Scorpio. Scorpion natives may strongly desire to continue their education with this retrograde transit. However, it can also make them fear change. Those who want to start a business or find a new job must be patient during this transit.
Saturn governs responsibility, so when the planet moves into the fourth house, the native will need to make up for the lack of attention when they were young. They'll also be strict in speaking their mind and want to find the truth. This transit will bring problems to love, marriage, and education.

Jupiter in transit through your sixth house is great for your career
Jupiter is a significant planet in Astrology. Its transit to your sixth house will make you wealthy and successful. It is exalted in Cancer and weakened in Capricorn and is associated with power and good health. It is also related to the importance of helping others. Jupiter transiting the sixth house will encourage you to take pride and work hard, especially when working with others.
While Jupiter is a benefic planet, his placement in the sixth house brings a challenging time in the marriage realm. The transit of Jupiter will bring you an opportunity to find new love or to marry someone you've known for a long time. You might find yourself in a challenging situation with authority figures, especially in the marriage department. A loan may be necessary for you.
Jupiter will transit the sixth house on May 17, bringing great favorability for professional people. People in legal and medical fields can take the time needed to complete their projects. People looking to get a large number of loans approved will strive for success. Jupiter will ensure that your personal life is in order. However, it is vital to maintain your health.
Having Jupiter in transit through your sixth house can be good for your career, increasing your productivity and efficiency. It can also help you improve your relationships with coworkers and the work environment. However, it could lead to problems with your father. Jupiter could even put you in legal trouble.
Jupiter may be in your sixth house. However, this transit could also cause changes in your relationship with your spouse. Jupiter could influence your desire for children. It can also support your career and help you get promoted. You may also experience changes in your health and expenditures.
Jupiter will be in Libra's sixth house in 2023. Libran natives will find it difficult to focus during this transit, but they will get more determined to reach their goals. However, this will hurt the love lives and relationships of Librans. It will affect your career, relationships, and even your health, so it is essential to be cautious.
While Jupiter transits the sixth house, it is crucial to consider Jupiter's placement in the eleventh house. It can harm your career and life. It can help you reach long-term goals and even help set new ones. The planet can also bring you new friends and opportunities.
2023 Zodiac Yearly Horoscope Quicklinks:
Latest from Astrology.com.au
All the latest News and offers for your well-being